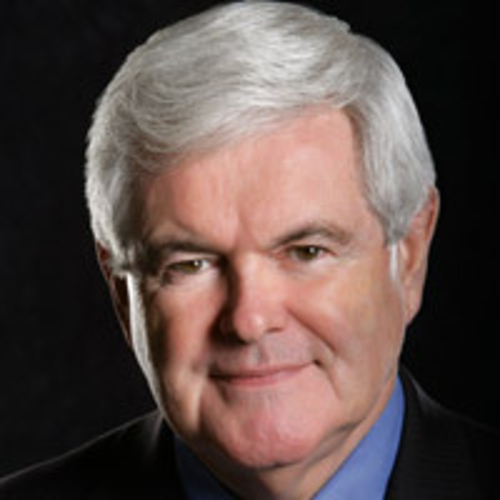 Newt Gingrich has lost his mind.
Did you see his somewhat feisty exchange with Fox News contributor Juan Williams during the most recent Republican/Tea Party presidential debate?
Don't worry. I didn't either, at least not live. But when I watched the archived CNN videos, I applauded Juan Williams for asking questions that tell us where the Republican/Tea Party contenders stand on race.
And to say that I'm unhappy with where they're standing would be an understatement.
All of these Republican/Tea Party contenders have shown they could care less about the African-American vote. They know most of us blacks will be voting for President Barack Obama in November anyway. But what about those African Americans who were sitting in the auditorium with them? They adhere to the same conservative values as their Caucasian counterparts. They too want to make Barack Obama a one-term president. But it looks as if these candidates, and the Republican/Tea Party faithful, don't care about them either.
During Monday's debate, Newt offered a reiteration of his comments about President Obama being a "food stamp president", and raised questions about poor people's work ethic. He told the audience that if invited to the NAACP Convention, he would tell its members to encourage their African-American constituents to demand paychecks, not food stamps. Newt stood behind these words even after Juan Williams suggested they were "intended to belittle the poor and racial minorities."
Diatribes like this have not been heard since the days of George Wallace, the former Alabama governor who, according to Wikipedia, is best remembered for "his Southern populist and pro-segregation attitudes during the American desegregation period." Now I don't fault Newt for playing to the crowd, but I have a problem when a person distorts reality by placing a president's misconceived foibles on the backs of the poor and racial minorities.
Every intelligent American knows that Newt is speaking code when he refers to President Obama as the "food stamp president." The audience in Myrtle Beach, South Carolina offered thunderous applause when he used the debate to hurl this sound bite at President Obama. It is understandable that Newt is trying to make the narrative about the state of American politics more pro-Republican. But why ignore the fact that most of the people receiving food stamps are white, not black?
I applaud Juan Williams for raising legitimate questions about Newt Gingrich's belittling tendencies. But I hate the fact that in the aftermath of his perceived beat down, he allowed Newt to continue the perpetuation of his lies. Their exchange provided Williams with a platform for speaking out against conservative Republicans racist tactics. But Williams squandered this opportunity, opting to elevate his own status (albeit negative) among the Fox News faithful rather than be a champion for righteousness. Sadly, his transformation into the proverbial wimp occurred on the same day we honored the legacy of Dr. Martin Luther King, Jr.
Juan Williams would probably respond to me by saying he has done a lot as a journalist to educate Americans on the plight of the poor and racial minorities. And I wouldn't argue with this point. I have many of his books on my shelf. But I wouldn't walk away quietly either. I would remind Juan Williams that his views may be moderately conservative, but the blood flowing through his veins is rooted in Africa. And the latter should encourage him to stand up when peering into the face of wickedness (Newt Gingrich), not sit down.
Juan Williams will forever be remembered as the African-American journalist that Newt Gingrich put in his place. But that story will hopefully be nothing more than a footnote. What I hope history highlights from this exchange is the Republican/Tea Party's failure to intelligently address the issues of prejudice, discrimination and racism.
By endorsing Newt's brand of fiction through their thunderous applause, the Republican/Tea Party caucus resurrected attitudes reminiscent of the Jim Crow era. It is almost as if they want to change our political and social discourse from income inequality to personal responsibility.
And I wouldn't have a problem with that. Such a discussion is important. But don't make it seem like we African Americans lack personal responsibility because some of our members are receiving food stamps and other forms of public assistance. These Republican presidential candidates also need to talk about those disgruntled Caucasians who are struggling to make ends meet. Their struggles weren't wrought by President Obama. They began when one of their own, Republican George W. Bush, went on a spending spree during his eight years as president.
And that's why I will be supporting President Barack Obama in 2012. Not because he and I are descendants of Africa. But because of the Republican/Tea Party caucus' inability to put forth a candidate that has the temperament to be the leader of the free world.
What do you think?
I look forward to reading your responses.
From
http://www.faulkersonfocus.blogspot.com
by Jeffery A. Faulkerson
Posted By: J. A. Faulkerson
Sunday, January 22nd 2012 at 6:30PM
You can also
click here to view all posts by this author...