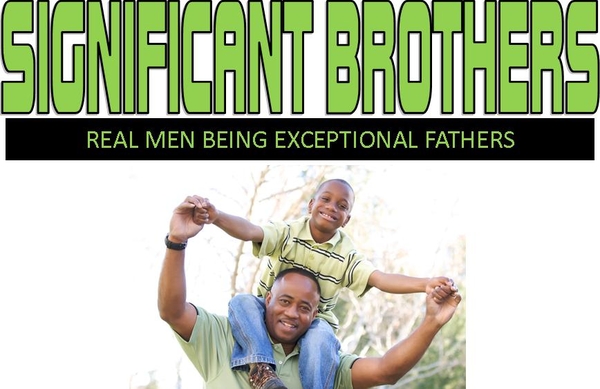 Hello. My name is Jeffery A. Faulkerson, and I am a freelance writer from Southern California. For the past two years, I have been on a quest to write a book that gets into the hearts and minds of the African-American men who have been exceptional fathers. Casting these men in a more positive light is my highest priority.
http://www.kickstarter.com/projects/jefferyafaulkerson/significant-brothers-real-men-being-exceptional-fa
For generations, African-American men have been portrayed in the national media as deadbeat fathers, their women as welfare queens. As a result, their children have been brainwashed into believing that the African-American community is devoid of African-American heroes (and sheroes). I would like to dispel these outdated notions by allowing real African-American men to paint a portrait of responsible, African-American manhood.
PROJECT DESCRIPTION
Significant Brothers: Real Men Being Exceptional Fathers will be a collection of interviews conducted with African-American fathers and their adult children. By conducting joint interview sessions with fathers and their adult children, I hope to gather insight into the fathers' motivations for always being present in the lives of their children, and the reasons why these same children were so receptive to their fathers' guidance and instruction. I also want to discover how the adult children used the lessons their fathers taught them to develop their own platforms for success. Thus, the basis for selecting candidates for this project will be the adult children's present level of success both personally and professionally.
The questions that I will pose to these fathers and their adult children will be geared toward finding solutions to some of the African-American community's most pressing issues. These issues are multiple and varied, and they have a dramatic impact on one's ability to live a prosperous life. We will talk about education, more specifically how one encourages most, if not all, of our African-American children to graduate from high school to attend a four-year college/university. Another topic that will undoubtedly come up during our conversation will be the emergence of gangs in our schools and communities. Studies have consistently shown that gang-involved youths are more likely to get caught up in their present lives as gangbangers. However, I would like to know how these fathers used their influence to deter their children from becoming gang involved.
Once the book has been written, I will submit it to an identified publisher for proofreading, editing, publishing, marketing and placement (in both retail and online outlets). The estimated cost for these services will fall between $4,000-5,000. Therefore, I am seeking a total of $5,000 from Kickstarter investors to bring this project to market.
REWARDS
$25 investors will receive a free copy of the book.
$50 investors will receive a free, autographed copy of the book.
$100 investors will receive a free, autographed copy of the book and special recognition in the book's acknowledgement section.
LINKS
Thank you in advance for your consideration. Feel free to call me at (919) 604-4585, or reach out to me electronically at bigvoice68@gmail.com, if you have specific questions relative to this project. I also encourage you to call or email me if you know African-American father-child units that would be great subjects for my book.
Be blessed, and continue to be a blessing.
Sincerely,
Jeffery A. Faulkerson, MSSW
Posted By: J. A. Faulkerson
Sunday, January 22nd 2012 at 6:38PM
You can also
click here to view all posts by this author...