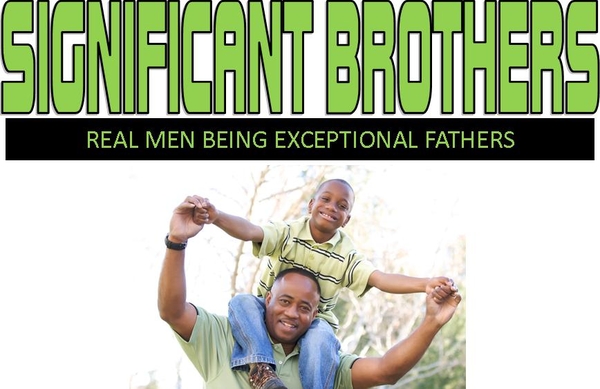 For me, asking people to stand behind the publication of a book is hard. Like many of you, I'm not accustomed to begging people for pledges. But when I learned about some of the wonderful projects launched on the Kickstarter.com site, I asked myself, "Why not me?"
http://www.kickstarter.com/projects/jefferyafaulkerson/significant-brothers-real-men-being-exceptional-fa
I have been writing off and on for most of my adult life. And now I'm committed to researching, developing and distributing print, broadcast and electronic media projects that encourage members of the global village to think practically when addressing the social issues of the day. SIGNIFICANT BROTHERS: Real Men Being Exceptional Fathers is my attempt to follow through with this commitment.
What you need to know, though, is this current book project is near and dear to my heart. Like I stated in the video on the other tab, I am the oldest of three children raised by a once-poor single-parent mother. Yes, my father was around, providing invaluable advice from a different household, but it was the example of my mother, maternal uncles and aunts that helped me aim for something bigger than myself - a life that had me forever occupying the same space with my wife and children.
Right now, I am in the process of setting up face-to-face and/or telephone interviews with three African-American adult females and three African-American adult males and their fathers (biological, step or adoptive). A few of these interviewees are celebrities you may have heard of. Others are professionals like you and me. But what each of these African-American adults have in common is their undying admiration for their exceptional fathers. My intent is to conduct the first of six interviews - here in the Los Angeles area - next month (February 2012).
I understand why many of you may be reluctant to back this project. All you know is Jeffery Faulkerson, a freelance writer from Southern California, wants to raise funds to independently produce, publish and market a book about real African-American men being exceptional fathers. You may be asking, "What's in it for me?" Well, for starters, I'm offering the rewards listed to the right. But if the book is successful, meaning it recoups its initial production, publication and marketing costs (around $5,000), I will be sending my backers (those investing $25 or more) checks for the total amount invested.
What does that mean?
It means your investment of $25 or more is returned to you, and you also receive a free copy of the published book. If you ask me that's a great deal.
So, if you have yet to make a pledge, I ask that you do so today.
I have already vetted a few of my interviewees, and I am excited about sitting down with them to hear their stories. Hearing their stories is going to be therapeutic for me. My hope is they will also be therapeutic for Americans of all hues in their quest to achieve true racial reconciliation.
Thank you in advance for your support.
Be blessed, and continue to be a blessing.
Sincerely,
Jeffery A. Faulkerson
Thursday, January 20, 2012
Posted By: J. A. Faulkerson
Sunday, January 22nd 2012 at 6:47PM
You can also
click here to view all posts by this author...