Book Publishing Scene one. OK, here's the scenario. I've seen it played a million times:
Person has a great idea. They tell a few people.
They tell them they should write a book.
They open up their laptop and pound out a book for about four/five weeks.
They get a graphic designer to produce a really cute cover.
They publish the book with a place they found online.
They announce to the world (and the friends who encouraged the project) that the book is here.
They spam (I mean email) everyone they know and have a "book signing."
They sell about 50 books and give away about five to people who know a lot of other people.
This is grassroots marketing – without a lawnmower or a water hose.
See this - before you read any further!
www.LaunchlikeaSuperstar.com
Well, after about three months, they're tired, frustrated and can't figure out why their book is not selling like they thought it would. They put their blood, sweat, tears (and money) into this little baby. Dog gone it! How do they get the word out about this book – and sell all these copies they have stored in their basement?
No joke. This is real. And the kicker is that they probably have spent about $1,000 so far on graphics, editing, printing and any other miscellaneous "marketing tactics" folks they knew have recommended.
Now they're wondering if they should spend more money to enter contests, buy a vendor booth at a conference or run some ads. It's like a money pit.
Their "good idea" that should have produced income and be an asset to their life and the lives of others – has now become a liability. They've run out of money and run out of energy to promote this book.
What should they have done? Really simple, here are seven steps to make sure your book gets some traction in an overcrowded market:
Build your platform. You have the passion – so share it. Start speaking, tweeting and spreading your message about the book everywhere BEFORE the book is published. Note: Nine to 12 months is not too early.
Create a massive email and/or mailing list. Wherever you speak – ask people to join your mailing list so they can be the first to know about the upcoming book.
Create a blog site. The content on this blog should attract the audience of the book. Give, give, give your content away. Position yourself as an authority by publishing articles and creating a community who cares about your topic. Post personal videos on your blog too and have guest bloggers.
Start a blogtalk radio show (internet radio) and begin interview all the other experts/authors in this field. Build them up and start associating with those who are ahead of you, and you will then begin to be seen as one of the "movers and shakers" too.
Go to writer's conferences. Read writer's magazines. Attend writer's meetings. Read author blogs and go to every author book signing you can find. The more you know about the industry and see what works and what doesn't – will save you time and money.
Produce a book trailer. Taking a cue from the movie industry, book trailers peak the interest months before it hits the market. Don't be cheap with the trailer (or the book cover). The more you look like a big shot, the better response you'll get for your book debut.
Leverage you. Schedule a professional photo shoot to represent your brand. This is key. You need great publicity shots if you want great publicity. While writing your book, connect with others. Become a social media junkie and share your message. Don't worry about the response or the numbers at first. Just be consistent.
Share your ideas, book cover samples, the whole writing journey with your cyber buddies. The more you involve them in the process, the more they will care when the book is finally here.
Finally, get a PR coach. Ask yourself how much it's costing you to try figure out "seemingly easy" things without having professional advice.
http://www.pamperryprcoach.com
If you want to reach success faster, invest in the right training, coaching and mentoring. Surround yourself with people who know what they're doing and heed their advice. It will be less expensive (and much less frustrating) than trying to always go solo!
Anything worth having takes advance planning, commitment and an investment. If you are willing to do this, you will be a success – even beyond just selling a few books. You would have established a viable business – and possibly even making yourself a Rock Star.
http://bit.ly/tvprwithpam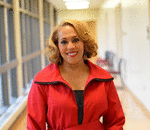 Posted By: Pam Perry
Friday, February 10th 2012 at 9:06AM
You can also
click here to view all posts by this author...