IT'S THE MOST WONDERFUL INVESTMENT IN THE HISTORY OF THE UNIVERSE-SO FAR AS HUMAN OPPORTUNITIES GO, AT THIS TIME. ANYTIME-EVER! FACEBOOK AND TWITTER @ONEPHILADELPHIA ALL MONIES REFUNDED; ONE BECOMES PRETTY WELL-TO DO! MATH SCHOLARS: I SEE THE LOOK IN YOUR EYES, AS IT IS ATTEMPTED TO ASSESS THE LEVEL OF SEVERITY OF THE MENTAL IMPAIRMENT BEING PRESENTED HERE.
No, I EXPECT TO MEET WITH OPRAH-ANY DAY NOW! WE ARE OFFERING MORE THAN SHE'S ASKING-$8,000,000; EXPECT TO RECEIVE $2,000,000 IN COMMISSIONS-INCLUDING FINDER'S FEE FOR THE SELLER-THIS CASE, WE ARE BOTH!
SOME OPPORTUNITY, WOULD YOU AGREE? WEBSITE FOR THIS COMMUNITY TO PARTICIPATE IS UNDER CONSTRUCTION. WE MET OPRAH WHEN HER STAFF BECAME INTRIGUED OVER THE INTERNET LOVE AFFAIR OF MY WIFE, RENAE, AND ME. YOU MUST GET THIS MONTH'S ISSUE OF HER MAGAZINE.
MORE DETAILS OF OUR ONLINE ROMANCE AND EVENTUAL MARRIAGE IS FOUND AT
www.drdalearcher.com/renaefoundtheloveofherlifeonline.
Enjoy this online 'fairytale' beaut of a story. Share the opportunity above and our love story with others.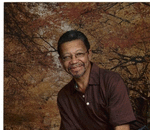 Posted By: Bill Cooper
Sunday, March 4th 2012 at 3:52AM
You can also
click here to view all posts by this author...