I really hate email sometimes.
Especially when folks are 'pimping' a book.
Now, don't get me wrong, I'm a book publicist. But there is a way to "pimp" – I mean PROMOTE your book.
And spamming folks is not one of them.
Sadly, most Eblasts are not convincing and a lot of them boring. Really, most are all about EGO. It's like: "I've achieved my dream and I know you've been waiting to buy my book."
Really. How self-serving. Some Eblasts BEG you to by the book by a certain time on Amazon.com and you would help them become a best-seller.
Wow. How about some conversation? How about adding some value? How about not being so "salesy".
What should a new author do? How can you avoid making these amateur mistakes?
Here are seven tips that will help authors compose an email message (Eblast) that isn't obnoxious, stupid, salesy or bad :
1. Give your WHY buy. Be sincere and tell why we will want to buy your book. Typically the back cover copy is your best sales copy. Just make it more personal and sound like you're sitting on the couch talking with them – heart to heart. (If it is from you, not the publicist).
2. Tune into WIIFM. People love the "what's in it for me" station. People love to hear your talk to them about them. Tell me what your book will do for them. Will it inspire, inform, entertain or educate? Show them how will your book improve their world or solves problems.
3. Make it simple, easy. Include a link where we can purchase the book. Sounds crazy right, but – you'd be surprised at how many eblasts omit this. (You may want to have someone proof your email for you…you're too excited and probably forget some major stuff…like the buy button).
4. Don't beg or "guilt" people into buying your book. Bottom line, most people are so buy, they really don't care about you being a best-seller or winning a contest. Just share information about your book – and if you have "endorsements" – share those.
5. Honor your audience. Respect their space. People buy books for many reasons. So you don't have to suggest, they should "buy the book for everyone for Mother's Day, Christmas or their birthday." People hate that!
6. Include your social network and social share buttons. In the social media world we live in today, it's fine to ask people post on facebook and twitter. This just reminds people to share the word for you – easily and painlessly.
7. Make it look good. People judge a book by its cover – and they'll decide if they will buy your book by your eblast. So, jazz it up. Add a book trailer – add an audio message. Put your best brand image forward.
Hopefully, you're one of those smart, savvy authors that has been assembling and amassing an email list LONG before the book comes out. Use an email program too. Please and don't spam.
The goal: To have large list of people who are interested in your book / topic. And communicate with them.
The main thing though – build a rapport with your list. And create an email campaign at least six months before it comes out. "Dribble" and drip out small messages before the big "BLAST" – this will help you and help your readers be prepared for your big Announcement!
See video tutorial:
www.LaunchLikeaSuperstar.com
Pam Perry, PR Coach and Social Media Strategist:
www.pamperrypr.com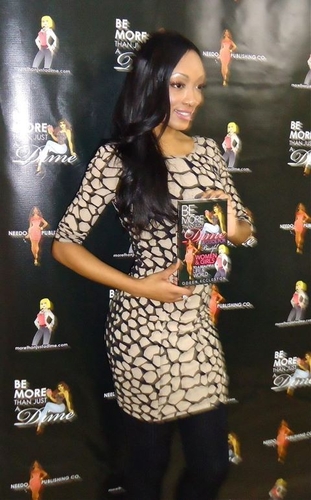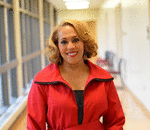 Posted By: Pam Perry
Tuesday, March 6th 2012 at 12:18PM
You can also
click here to view all posts by this author...