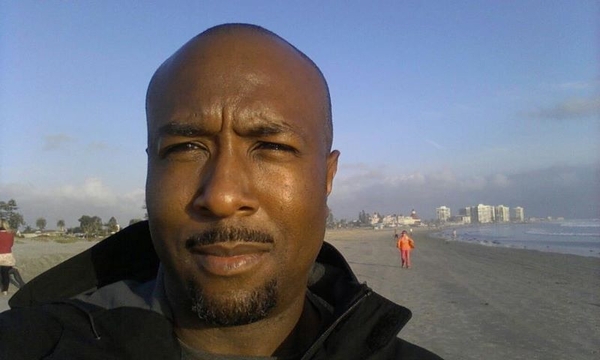 From the Introduction to
SIGNIFICANT BROTHERS
"Real Men Being Exceptional Fathers"
by Jeffery A. Faulkerson
I was four when I realized my parentsí marriage was over.
And even though I was only in preschool, I knew our lives were about to take a dramatic turn.
My fatherís departure required that my mother accept food stamps from the Tennessee Department of Human Services. We also lived in the subsidized apartments on the ďblack sideĒ of town. But thatís what happens to 23-year-old, African-American women who suddenly find themselves single and unemployed. I just had to hold on tight as my mother charted a course that would put me in a position to decide what was best for my life.
My life took another dramatic turn in 2003. That was the year my wife told me she was pregnant. The very next year, I watched as my baby boy emerged from his motherís womb. ďItís a boy!Ē I loudly exclaimed. Baby boy is eight now, and in the second grade.
The fact that Iím his father is why I feel our African-American ancestors Ė both male and female Ė are smiling down on me. And I sometimes find myself shuddering under the weight of their full embrace, for I am the byproduct of their many trials and tribulations. It brings me great joy knowing they are commending me daily for striving to be significant.
Donít get me wrong. There are plenty of other African-American men who are striving to be significant by remaining faithful to their wives, ever-present guides in the lives of their children. And most, if not all, of these men, understand the positive implications of their actions. They know that the stakes for raising responsible, cooperative, courageous and independent children are higher now than ever before, resulting from the fact that we African Americans now live in an age where educational and vocational opportunities are more readily available. But they also know that their significance will not be based solely on teaching their children how to take advantage of these opportunities. It will also be based on how well they show their children how to build upon the gains of the Civil Rights Movement of the 1950s and Ď60s.
I wasnít around when Dr. Martin Luther King, Jr., the appointed leader of this movement, was leading hordes of Americans through the streets of Selma and Montgomery.
And I was too young to understand the nonviolent action he was soliciting from my parents, grandparents and other relatives. In 1968, I wasnít even one yet, as I was born sixteen days before he was shot dead while standing on the balcony of Memphisí Lorraine Hotel.
But forty-four years later, I find myself harboring growing admiration for the important role Dr. King played in American history. Dr. King challenged Americans of all hues to live up to this countryís creed Ė all men are created equal and are endowed by their Creator with the inalienable rights to life, liberty and happiness. Most Americans agree that he made the case for why the full measure of these rights should now be afforded to African Americans and other racial/ethnic groups. There is also general consensus that he was the running back who carried the ball into what football players call the red zone (within 20 yards of the end zone). I tend to believe that from this red zone, Dr. King provided my generation of African-American fathers its first lessons in responsible manhood.
Dr. King undoubtedly thought we African-American fathers are more than capable of being the responsible men our African-American children need. He knew that we African-American fathers are the ones who would facilitate the kind of lessons that help them develop and hone the running skills they need to carry the football from the red zone to the end zone. Not one to mince words, Dr. King consistently told African-American parents why it was, and is, so important for us to get our African-American children to be more than who they are.
Back in 1960, at the Golden Anniversary Conference of the National Urban League, Dr. King reportedly told his audience, ďWe must make it clear to our young people that this is an age in which they will be forced to compete with people of all races and nationalities. We cannot aim merely to be good Negro teachers, good Negro doctors, or good Negro skilled laborers. We must set out to do a good job irrespective of race. We must seek to do our lifeís work so well that nobody could do it better. The Negro who seeks to be merely a good Negro, whatever he is, has already flunked his matriculation examination for entrance into the university of integration.Ē (YWCA Magazine, December 1960, pp. 4-6)
It is important to note that Dr. King was speaking about constructive action, the things we African Americans can, and must do, to let the Caucasian majority know we have arrived. More specifically, he was speaking directly to African-American parents, calling on them to help their children build platforms for success. But 52 years later, our group continues to be the brunt of absurd political assertions.
Barack Hussein Obama is a black man who, in 2008, was elected as this nationís 44th president. But according to former House Speaker Newt Gingrich, who in 2012 was vying for the Republican Partyís presidential nomination, Barack Obama has the dubious distinction of being the ďmost effective food stamp president.Ē Gingrichís chief competitor for the Republican nomination, former Pennsylvania Senator Rick Santorum, also erred on the side of the absurd when he said he disagreed with President Obamaís decision to take money from the rich and give it to ďblack people.Ē
I have never had the honor of meeting President Obama, so I canít truly speak to what motivates him to do what he does or say what he says. I have the sense that heís not scheming to place more Americans on the dole. I also sense that his African-American roots arenít making him more sympathetic to the wants and needs of African Americans only. Truth be told, President Obamaís agenda has been about fairness, especially for middle-class Americans. I, for one, applaud him for using the bully pulpit of the American presidency to draw more attention to the inequities in our society.
What impresses me most, however, about the way President Obama has led is the significant role he is playing in the lives of his two daughters, Malia and Sasha. When conservative talk show host Rush Limbaugh directed disparaging rhetoric at Georgetown University graduate student Sandra Fluke in March 2012, President Obama was one of the first high profile figures to reach out to Ms. Fluke directly to ensure her that the rest of the country doesnít share Limbaughís sentiments. He later told reporters during a press conference that he hopes his daughters will grow up to take stances on social issues, freely expressing these views before Congress if afforded the opportunity to do so. It is my belief President Obama would love to see this commitment to advocacy birthed in his daughters. Why? Because it is a quality that is present in the lives of righteous leaders.
But what absurdities like these illustrate is we African Americans have not done enough to showcase the real work that is being done in our homes, schools and communities. We find ourselves standing idle as the rest of the world portrays African-American men as deadbeat fathers, our African-American women as welfare queens. Thereís no denying that some African-American men arenít doing much (if anything at all) for their children, and some African-American women are being overly dependent on the welfare system. But thatís only a small part of the story. The questions we should be asking ourselves revolve around those African-American men and women who are helping African-American children and youths pass the University of Integrationís matriculation examination. These heroes and sheroes are making moves that are worthy of further study and evaluation.
Significant Brothers: Real Men Being Exceptional Fathers chronicles my journey to understand those African-American fathers who are doing right by their wives and children. For the past year and a half, I have been meeting with exceptional African-American fathers, asking them what practices they employ to cultivate and sustain their marital and paternal bonds. I also set out to understand how the gains of the Civil Right Movement of the 1950s and Ď60s impacted the rearing of their African-American children. Lastly, I wanted to learn from both the fathers and their adult children what we African Americans must do on a grander scale to ensure more African-American children are adequately prepared for learning, working, loving, parenting and leading.
Tackling these questions will go a long way in showing the African-American men of today and tomorrow how to be exceptional fathers. But I realized during the conception of this project that it wonít do my readers any good if the answers came from me alone. Thatís why I spent the last year and a half meeting with African-American fathers on their own turf for the purpose of gaining a better understanding of what they did to raise children who are adequately prepared for adulthood. As they shared their testimonies with me, I couldnít help but wonder what my life would have been like if my parents had been able to resuscitate and sustain their marital bond.
Now that I have a child of my own, I find myself making a number of sacrifices to shield him from the kind of childhood that I had. After my son was born, my wife and I tried to operate as a two-income household, but the demands of our jobs made it necessary for one of us to resign from the rigors of a 9-5 work schedule. Since my salary as an educational access professional was paltry compared to hers, I swallowed my pride and resigned. I spent the next five years changing soiled diapers and transporting our baby boy to and from school. I even cleaned the house, and had hot meals prepared for my wife when she got home from work.
I have learned that being a father shouldnít be difficult. You just have to understand why you do what you do. When all is said and done, you reap what you sow. My father didnít do much sowing into my life, even though we both lived in the small town community of Kingsport, Tennessee. Consequently, our relationship was, and continues to be, superficial at best. But my love affair with my son began the moment he emerged from his motherís womb. And through our daily interactions and nightly rituals, I am blessed with opportunities to develop a much deeper relationship with him.
A fatherís worth is measured by the testimony of his adult children. My testimony about my father isnít all bad, but it isnít all good either. I honestly believe my father is a good man. I also think he loves and respects me on a level that we both understand and appreciate. But my heart was, and continues to be, panged by his lack of outreach to me. As his oldest son, second-oldest child, I expected him to treat me like a young prince, someone who would one day hold the key to his fictitious castle. But it became obvious to me that he never had a key or castle to give, evidenced by his failure to provide my mother with the emotional and financial support she needed when I was a child.
If not for one of my motherís longtime male friends, I would have never had the wherewithal to chart my own path to prosperity. It was he who taught me the value of hard work. It was he who lifted my head when the challenges of youth got me down. And even though I have at times taken him for granted, I want him to know that I appreciate him for being the man he was, is, and continues to be. He wasnít my father, but he was the exceptional man who treated me like a son.
But enough about my humble beginnings. Itís now time to turn the page. Join me now as we delve into the lives of six African-American fathers and their adult children. It is my hope that their stories inspire more African-American men to be the exceptional fathers they were put on this Earth to be.
-0-
African-American fathers, please take the EXCEPTIONAL BLACK FATHER SURVEY by clicking on the link below. Thank you for your time.
https://www.surveymonkey.com/s/TNLG5Y8
Posted By: J. A. Faulkerson
Monday, April 9th 2012 at 8:22PM
You can also
click here to view all posts by this author...