Change.org--It's the call you hope you never get: A loved one calling you from the emergency room where she's being treated for injuries from an episode of domestic violence, asking for help. It might be one of many, or the first step on a long road that ends with helping her get away from her abuser and into safety.
Victims of domestic violence have difficulty extricating themselves from abusive relationships for a whole host of reasons. While society often focuses on the emotional work involved, there's also a serious economic and social factor to be considered as well. For people in long-term relationships with mingled assets, untangling resources after a final breakup is difficult, especially when you add in the hostility of the abusive partner. And one third of women can expect to experience domestic violence in their lifetimes, so this is a serious issue.
Women may be left without any assets under their own control, struggling to get to safety and to reestablish their lives. That's what happened to the sister of Cynthia Butterworth, who started a petition on Change.org to make at least one small part of the process a little bit easier.
After her sister separated from her abusive boyfriend, she realized she needed to cancel their joint Verizon account (established, like their other accounts, on her credit record) because he could make note of any calls she made from her phone in addition to identifying where she was calling from. That was a potentially explosive mix of information that could have endangered not just her, but the people who were helping her. Verizon wanted to charge her a $500 early termination fee for breaking the contract, despite the circumstances and despite the fact that she had no money because all her assets were locked in joint accounts with her abusive ex.
After some fighting, the sisters got Verizon to drop the charges, but Cynthia obviously felt like that wasn't enough.
One in four women and one in nine men are victims of domestic violence. An estimated 1.3 million women are victims of physical assault by an intimate partner every year. It takes so much courage to step out of an abusive relationship, seek help and start over. And Verizon Wireless knows it. They even have programs to help victims of domestic violence, like HopeLine.
But Verizon Wireless is punishing these customers by charging an early termination fee, even when the contract must be broken because the abusive partner is in jail or a court has ordered a restraining order. They can and should do better.
Please sign the petition asking Verizon Wireless to create a policy that does not punish victims of domestic violence for taking the brave steps necessary to keep themselves safe. Verizon should not charge fees for early termination of contracts if they are because the person has been a victim of domestic violence.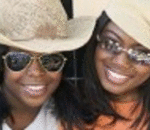 Posted By: Siebra Muhammad
Friday, September 21st 2012 at 12:49PM
You can also
click here to view all posts by this author...