CNN, OCTOBER 26, 2012 – Rochelle Ballantyne plays chess the same way she walks through the streets of New York, determined to reach her goal without letting any obstacles slow her down. The 17 year old from Brooklyn is just a few wins away from becoming the first female African-American to attain the ranking of chess master.
She crushes her opponents in a sport dominated by men.
Ballantyne grew up in a single parent home in the working class neighborhood of East Flatbush. She first learned to play chess from her grandmother, who didn't want that background to limit or prevent her from reaching her fullest potential. Ballantyne did not disappoint.
"When I push myself, then nothing can stop me," she says.
When it came time for middle school she wound up at I.S. 318, an inner-city public school that is home to the best chess team in the entire United States. Assistant Principal John Galvin oversees the chess program. "Rochelle was one of our best players that we've ever had in our school," he said. "She won several individual national championships."
Her time at the middle school is featured in Brooklyn Castle, a documentary about the chess team. It's made her a rising star in the world of chess.
Brooklyn Castle gives you a look inside I.S. 318 as well as the world of chess, all through the eyes of the school's team. You will witness their journey—as a team and as individuals—to become champions, masters, and grandmasters of the game, but you'll also see from inside of the school what battling a dwindling budget is like.
Below, meet Rochelle Ballantyne, one of film's stars, and well on her way to becoming the first African-American female grandmaster in the history of chess.
Q: What has changed in your life since you were filming this documentary?
A: Nothing really has changed since the film except my age, haha. School still comes first but I'm more committed to chess since I entered high school. I want to achieve my goal so bad and one thing Brooklyn Castle depicts is that if you work hard and you're devoted then anything is possible.
Q: When did you start playing chess, and what got you interested?
A: I started playing chess in the third grade when my grandmother first introduced me to the game. I'm very competitive so I think that's what attracted me more to chess, and of course traveling across the country was definitely a perk.
Q: What is the first thing you would tell someone who doesn't know how to play chess, but wants to learn how?
A: The one thing I would tell a person who wants to learn how to play is to Never Give Up. Chess requires a lot and it's not easy but it's an amazing game that opens so many doors if you just stick with it, it"ll be very beneficial, I promise.
Q: Do you have a favorite place in NYC to play chess?
A: I love playing chess in general. I can't really pick a specific place because you get the same thing out of every tournament, I guess it just depends on my performance.
Q: Have you been enjoying the attention the film, and your story, has been getting?
A: I'm not really the kind of girl that enjoys the spotlight, I have stage fright... BUT I do love the movie and I'm really happy Katie was able to depict such inspirational stories on camera. It's motivational and the more people that see it the more help schools across the country can help get funded. It's important that kids get the opportunity to accomplish all that me, Pobo, Alexis, Justus and Patrick have accomplished. So watch the movie, help these schools, we're the children of the future—no one deserves the money more than these kids.
Q: What's next for you?
A: Hmm, what's next for me? College, naturally. Hopefully I've broken master level by that time. Those are the things I'm sure of.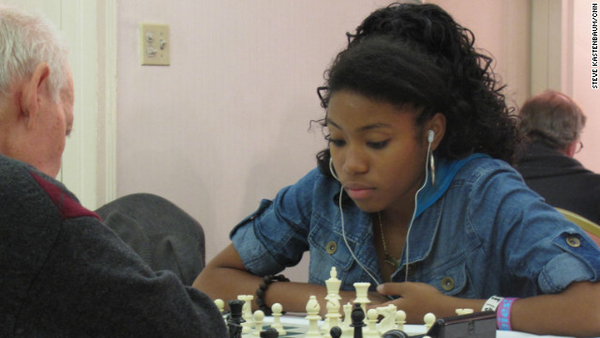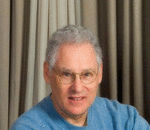 Posted By: Richard Kigel
Saturday, October 27th 2012 at 4:33PM
You can also
click here to view all posts by this author...