STATEN ISLAND ADVANCE, November 15, 2012 -- A decorated NYPD lieutenant earned high, public praise from President Barack Obama Thursday afternoon, who said he went "above and beyond the call of duty" by helping the parents of two young boys swept away by Hurricane Sandy.
The president met with first responders from both the FDNY and the NYPD Thursday, and during his remarks to the media on Cedar Grove Avenue in New Dorp Beach, he thanked NYPD Lt. Kevin Gallagher by name.
Gallagher, he said, did all he could to help Glenda and Damian Moore of Great Kills, whose young sons, Connor and Brandon Moore, ages 4 and 2, were swept away from their mother in South Beach on Oct. 29. Their bodies were found on Nov. 1.
President Barack Obama said he met with the grieving parents:
"I had the opportunity to give some hugs and communicate thoughts and prayers to the Moore family; they lost two young sons during the course of this tragedy and obviously I expressed to them as a father, as a parent, my heartbreak over what they went through, and they're still obviously a little shell-shocked. But they came here in part because they want to say thank you to all the people who have been supportive of them.
"They in particular mentioned Lieutenant Kevin Gallagher of the NYPD who, when they knew that their sons were missing, Lieutenant Gallagher made a point of staying with them and doing everything he could so that ultimately, they knew what had happened with the boys, and were able to recover their bodies, and has been with them as a source of support ever since.
"That's not in the job description of Lieutenant Gallagher. He did that because that's what so many of our first responders do. They go above and beyond the call of duty to respond to people in need. So I want to give a shout out to Lieutenant Gallagher, but I also want to point out the Moores, even in their grief, asked me to mention Lieutenant Gallagher, and that says something about them as well.
"And that spirit and sense of togetherness and looking out for one another, that's what's going to carry us through this tragedy. It's not going to be easy, there's still going to be, believe it or not, some complaints over the next several months and not everybody is going to be satisfied. I have to tell you, the insurance companies and some of the other private-sector folks who are involved in this, we need you to show some heart and some spirit in helping people rebuild as well, but when I hear the story of the Moores and I hear about Lieutenant Gallagher, that's what makes me confident that we're going to be able to rebuild."
Gallagher, 46, heads District Attorney Daniel Donovan's NYPD detective squad. He's been with the NYPD for 24 years, and has earned 64 police medals over his career, according to police officials.
Donovan weighed in on the president's remarks, saying, "I am not surprised at all. Almost every day, I am witness to Lt. Gallagher's incredible professionalism, competence, dedication and compassion for victims of crime. We are all extremely pleased the President recognized that. But I am sure if I asked Lt. Gallagher himself, he'd just say it's not about him -- he was just doing his job."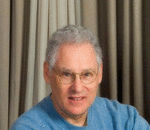 Posted By: Richard Kigel
Thursday, November 15th 2012 at 8:03PM
You can also
click here to view all posts by this author...