Stephen Colbert: The s*x scandal is all anyone in Washington can talk about. I wonder why the country is in financial ruin! This isnít just a love triangle, folks. Itís a love PENTAGON! But now itís all over.
Suddenly, out of nowhere, the sultry vixen appears.
Susan Lucci: Oh, this is far from over, StephenÖOh yes! And thereís more. General Petraeus has developed amnesia. And canít remember that he isÖpregnantÖby his own evil twinÖwho is in a comaÖand is my lover.
Watch Susan Lucci smack Colbert after he says: ďthat doesnít make any senseÖĒ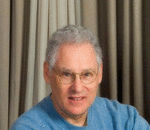 Posted By: Richard Kigel
Friday, November 16th 2012 at 3:07PM
You can also
click here to view all posts by this author...