HUFFINGTON POST, December 3, 2012 -- While much of the East Coast has recovered from Hurricane Sandy's wrath, the residents of New York's Rockaways, a land strip nestled between the Atlantic Ocean and Jamaica Bay, are still struggling to pick up the pieces.
New York Knicks Tyson Chandler, who launched a recovery effort called "Rebound 4 Rockaway/Rebound for New York" with his wife Kimberly last month, can attest to the area's lingering devastation.
"I don't think people understand the devastation that's still happening ... weeks after Hurricane Sandy," Kimberly said in a video of the couple's most recent trip to the peninsula. "They need more hands, they need more monetary funds, they need more contributions than I think people actually realize because there's not a lot of public attention being brought here."
Chandler and her husband have been organizing events around Christmas for years. Following the storm, however, which reportedly displaced some 100,000 people and led to more than 8 million power outages, Chandler says they needed to rethink how they helped the less fortunate this year. "Suddenly, the idea of distributing turkeys to places that didn't even have power no longer made sense," Kimberly told Vogue.com.
The Chandlers' relief effort, a partnership with Action Center and Hillsong NYC church, has aimed to collect funds through the NBA star's website,Tysonchandler.com, along with items such as baby supplies and clothing for what Hillsong volunteer Joe Termini says is a population that was already starting from behind. "Most of these people in and around the area are 200 percent below the poverty line," he notes.
Last week, WABC's Jim Hoffer reported that mold could pose significant health risks for those still living in unheated homes in the Rockaways, reaffirming Chandler's observation that what's happening in the Rockaways is not a quick fix.
"This is something that's going to be ongoing, God knows for how long," Kimberly Chandler said. "We just hope that people will continue to come and support the community and help to rebuild it."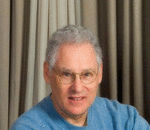 Posted By: Richard Kigel
Thursday, December 6th 2012 at 1:08PM
You can also
click here to view all posts by this author...