ALTERNET, December 3, 2012 -- At the Grand Hyatt in Washington, D.C., on November 30, members of the Education Task Force of the American Legislative Exchange Council (ALEC) got an earful when education activist and former teacher Sabrina Joy Stevens infiltrated their closed-door meeting to confront the ALEC members on their own turf.
This two-minute video is well worth watching, especially for the part where one of the task force members mansplains to Stevens that she doesn't understand how ALEC really works. Why, the task force doesn't set policy, he says, implying that Stevens had chosen the wrong target.
In reality, ALEC's task forces draft policy recommendations that are taken up by the national body. Her point is that there are no democratically elected officials representing the interests of the people at this meeting AND there are no educators who surely have something worth saying about education policy.
Stevens wrote on her YouTube posting:
"On November 30, 2012, I had the rare and deeply disturbing experience of witnessing part of the American Legislative Exchange Council's Education Task Force meeting: a closed-door policy-shaping session open only to the state legislators who help to pass them, the corporate lobbyists who pay big money to shape and sponsor them-- and scrappy activists like me, who are no longer willing to cede our policy-making processes to unaccountable, undemocratic organizations who hide from the people their decisions ultimately affect. Here's me speaking from my heart as a teacher driven from the classroom into activism by destructive policies like theirs."
Stevens worked as a teacher in Denver, Colo., and Philadelphia, Penn. She took her ALEC mission on as a "rogue operation" she says, wholly on her own. She is currently employed by the American Federation of Teachers.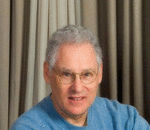 Posted By: Richard Kigel
Thursday, December 6th 2012 at 1:10PM
You can also
click here to view all posts by this author...