THE LAST WORD, December 13, 2012 – On November 23, Lucia McBath and Ron Davis got the news all parents fear; their son Jordan had been killed.
Jordan Davis, 17, was in a car with friends listening to, admittedly loud, music at a gas station when a man who was parked next to them, Michael David Dunn, 45, asked them to turn down the radio. Jacksonville, FL police say Dunn exchanged words with the teenagers, then pulled out a gun and shot eight or nine times. Two of the bullets struck and killed Jordan Davis. The other passengers in the car were left unharmed.
Michael David Dunn now faces murder and attempted murder charges. He has pleaded not guilty and remains in a Florida jail.
Ronald Davis, father of Jordan Davis, indicated an overall trend where he observed states were operating as individual countries, and urged a more stringent national respect for lawmakers.
"When I was growing up, I would notice that the federal government stepped in more, and stopped letting all the states change the laws. The lawmakers were accountable, you know. If you went a little too far in your state, the federal government kind of slapped you back a little bit. But now, the federal government doesn't do that. Each state makes laws for themselves, even when President Obama came into Arizona, he got a stern talking to and he's the chief of the country. And he got a finger in his face, and so the respect that we have for our leaders are not there anymore and that's what we have to get back to as a country – to have the respect for our leaders. And in the state of Florida, the best that we can do as Jordan's parents is to get the stand your ground law repealed because what that is just a shield for people to go ahead and use their firearms without any type of other thought about human life. So that's why we're going to repeal that."
Jordan Davis's mother, Lucia Kay McBath, argued that it is not up to citizens to make that judgment whether or not a person has the right to pull a trigger during a confrontation. McBath also told MSNBC's Lawrence O'Donnell that she wanted to focus on the "Stand your ground" law instead of the racial component that has been involved.
"Mr. Dunn is white and my son is black. But we're not going to concentrate on that. There needs to be an amendment to the Stand your ground laws. We're not saying you don't have a right to bear arms, because we can't choose for you what you choose to do. But there needs to be accountability, there needs to be responsibility, you need to understand the means by which you can bear arms and protect yourself and that is something that really has to be addressed. So it's not a black/white issue, it's a nation issue. And people are operating in fear, people are afraid to walk out of their homes and I know that's not what got intended for our country. I know that – we know that."
Lucia McBath is already looking for change and you can help. She is asking for 25,000 signatures on an online petition by January 1, 2013. McBath wants to "Declare 'Stand Your Ground' laws illegal in accordance with federal law. Require states amend laws to match federal law." White House staff will review the petition and issue an official response if she gets at least 25,000 signatures.
https://petitions.whitehouse.gov/petition/...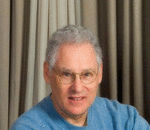 Posted By: Richard Kigel
Saturday, December 15th 2012 at 7:36PM
You can also
click here to view all posts by this author...