WE PETITION THE OBAMA ADMINISTRATION TO: Declare 'Stand Your Ground' laws illegal in accordance with Federal law. Require states amend laws to match Federal law
To date, 21 states have adopted laws allowing citizens to protect themselves by use of force outside their homes. This goes against the Federal law which only allows for deadly force if the perpetrator is within the confines of one's home.
There is a flaw in the state laws, which does not address the programmed psychological judgment of the arms bearer. It gives too much authority and right to untrained citizens who may live in fear on a daily basis, the right to make an assumed judgment on individuals deemed a threat to them. It allows the use of deadly force with a weapon against unarmed citizens.
The law is unconstitutional and should be addressed to protect unarmed innocent civilians from bias vigilante justice seekers.
Created: Dec 02, 2012
SIGNATURES NEEDED BY January 1: 21,933
SIGNATURES ON THIS PETITION: 3,067
THE WHITE HOUSE WILL ISSUE A RESPONSE IF THIS PETITION REACHES 25,000 SIGNATURES.
https://petitions.whitehouse.gov/petition/...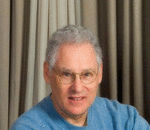 Posted By: Richard Kigel
Saturday, December 15th 2012 at 7:38PM
You can also
click here to view all posts by this author...