THINK PROGRESS, December 15, 2012 -- As the nation grieves over the tragic massacre in Newtown, Connecticut and policy makers try to understand what can be done to prevent mass shootings, sensible gun safety should be part of the answer. A majority of Americans — including gun-owning Americans and National Rifle Association (NRA) members — back sensible gun regulation. In fact, new research released in July by Republican pollster Frank Luntz for Mayors against Illegal Guns, finds that gun advocates overwhelmingly support common-sense measures typically described as "gun control."
These include:
1. Requiring criminal background checks on gun owners and gun shop employees. 87 percent of non-NRA gun-owners and 74 percent of NRA gun owners support the former, and 80 percent and 79 percent, respectively, endorse the latter.
2. Prohibiting terrorist watch list members from acquiring guns. Support ranges from 80 percent among non-NRA gun-owners to 71 percent among NRA members.
3. Mandating that gun-owners tell the police when their gun is stolen. 71 percent non-NRA gun-owners support this measure, as do 64 percent of NRA members.
4. Concealed carry permits should only be restricted to individuals who have completed a safety training course and are 21 and older. 84 percent of non-NRA and 74 percent of NRA member gun-owners support the safety training restriction, and the numbers are 74 percent and 63 percent for the age restriction.
5. Concealed carry permits shouldn't be given to perpetrators of violent misdemeanors or individuals arrested for domestic violence. The NRA/non-NRA gun-owner split on these issues is 81 percent and 75 percent in favor of the violent misdemeanors provision and 78 percent/68 percent in favor of the domestic violence restriction.
The poll, which sampled 945 gun owners around the country and had a margin of error of +/- 3, also found broad support gun-owners for the principle that "support for 2nd Amendment rights goes hand-in-hand with keeping illegal guns out of the hands of criminals." In fact, more NRA members (87 percent) supported the statement than non-NRA members (83 percent).
In the aftermath of the tragedy, gun safety advocates have called for Congress to vote on banning assault weapons and high capacity clips, closing terrorism loopholes, and requiring background checks for all gun sales. Yet the NRA has yet to issue a public statement about the elementary school shooting. Will the NRA listen to the views of its supporters or continue to represent the business interests of gun manufacturers?
http://thinkprogress.org/justice/2012/12/1...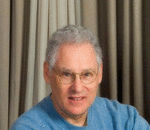 Posted By: Richard Kigel
Tuesday, December 18th 2012 at 1:12PM
You can also
click here to view all posts by this author...