In 2008's District of Columbia vs. Heller and in 2010's McDonald vs. Chicago a narrow majority of Supreme Court ruled that the Second Amendment guarantees the right to bear arms for defense in the home. But writing for the 5-4 majority Justice Antonin Scalia said the right to bear arms is not absolute.
JUSTICE SCALIA: "Like most rights, the right secured by the Second Amendment is not unlimited. From Blackstone through the 19th-century cases, commentators and courts routinely explained that the right was not a right to keep and carry any weapon whatsoever in any manner whatsoever and for whatever purpose. For example, the majority of the 19th-century courts held that prohibitions on carrying concealed weapons were lawful under the Second Amendment."
"Nothing in our [majority] opinion should be taken to cast doubt on longstanding prohibitions on the possession of firearms by felons and the mentally ill, or laws forbidding the carrying of firearms in sensitive places such as schools and government buildings, or laws imposing conditions and qualifications on the commercial sale of arms."
"We also recognize another important limitation on the right to keep and carry arms… We think that limitation is fairly supported by the historical tradition of prohibiting the carrying of 'dangerous and unusual weapons.'"
http://www.upi.com/Top_News/US/2012/12/16/Under-the-US-Supreme-Court-Scalia-in-08-Right-to-bear-arms-is-not-unlimited/UPI-80201355648700/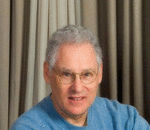 Posted By: Richard Kigel
Tuesday, December 18th 2012 at 1:16PM
You can also
click here to view all posts by this author...