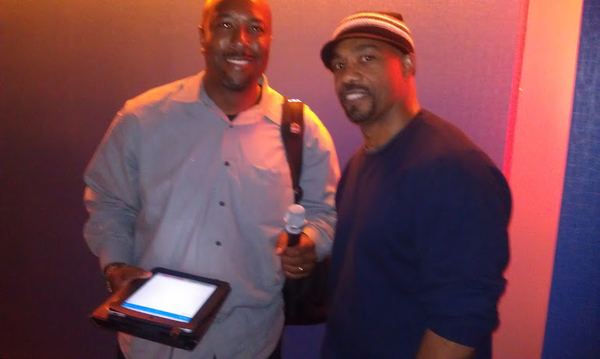 Jeffery had a great time during the opening weekend of the 21st Annual Pan African Film & Arts Festival in Los Angeles, California. But the highlight for him was the public screening of Charles Murray's narrative feature film "Things Never Said". Listen in on the Q & A session at the Rave Cinemas 15 - Baldwin Hills Crenshaw Plaza, and then hear what Charles, Elimu Nelson, Michael Beach and Brian "Skinny B" Lewis have to say about the film.
TNS ladies, you're up next.
"SESSIONS with Jeffery A. Faulkerson", where entertainers teach their own Master classes.
Jeffery is broadcasting today (Thursday, February 14th) at 11:30 a.m. PST/2:30 p.m. EST! Click
http://tobtr.com/s/4400647
to access SESSIONS with Jeffery A. Faulkerson. Pre-recorded show. #BlogTalkRadio
Posted By: J. A. Faulkerson
Thursday, February 14th 2013 at 2:17PM
You can also
click here to view all posts by this author...