Announcement from Christian Authors: Chocolate Pages Network Branding Superstar University, Online Tomorrow with Vic Bolton (Worked with Creflo Dollar Ministries)....
Are you adequately prepared for a natural disaster, company crisis or scandal allegation? There is more to disaster preparedness than just getting the employees out of the building, calling the authorities and securing your assets. The message you communicate to your employees, clients and stakeholders in the early stages of crisis situations can have a profound effect on the very future of your business.
Vic Bolton, our guest on Branding Superstar University this week, can show you how to handle the press in a crisis and prepare you to communicate effectively no matter what the situation. (sign up at
http://www.brandingsuperstaruniversity.com...
Vic Bolton is an image consultant and public relations expert, based in the metro Atlanta area. A global thought leader whose focus is excellence in communication, Vic is a sought-after reputation counselor to celebrities, pastors, artists, speakers, athletes, authors and elected officials all across America. After 25-years of high-profile corporate experience in marketing, sales, governmental affairs, crisis communications and public relations, Vic served as a Vice President of a national advertising agency.
He now manages his own PR operation - Capital Strategic Communications Group - and is a partner in 378 Consulting Group, which provides strategic counsel to ministries and non-profits. Vic is a frequent keynote speaker, panelist and host at conferences, workshops and events, and has numerous guest appearances on TV and radio shows to his credit.
Vic has helped shape the public perceptions of countless public figures through his media training sessions, interview preparation and leadership training modules.
Sign up at
www.BrandingSuperstarUniversity.com
Now.
Teleclass is at 9pm EST Tuesdays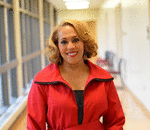 Posted By: Pam Perry
Monday, June 3rd 2013 at 1:33PM
You can also
click here to view all posts by this author...