Ever wish your sister worked for Oprah?
Imagine what an advantage that would be if you had something you wanted to promote to millions of people!
Maybe she'd put in a good word for you.
And she would certainly be able to give you all the ins and outs about what to do and NOT to do when approaching them so that you had the best possible chance of getting booked, right?
Well, when it comes to securing national media coverage that kind of insider-advice doesn't have to be a fantasy.
In fact, you can have it all for FREE on Tuesday.
You're invited to a free live webcast on Tuesday, September 10th with Steve Harrison and the media tasked with deciding what authors/experts to interview for such media outlets as The New York Times, Inc. Magazine, Oprah, and CNBC as they show you how to create Your Ultimate Publicity Gameplan
Steve will be interviewing several of his media friends who know what it's like to make decisions every day about which guests or experts to interview for their story or segment.
The question he'll pose to all of them is a simple one: "If you had a brother or sister who wanted to get a lot of publicity and they asked you for your advice, what would you say?"
http://bit.ly/perrypublicitysecrets
Steve knows from experience their answers will be enormously helpful to you. You'll learn lots of little-known strategies and techniques that many professional PR people don't even know. Here are just some of the insider-secrets you'll discover:
Insider Secret #1: A writer for the New York Times and Inc. Magazine will reveal the key elements to telling your story in a way that makes editors and journalists say "Wow! I love it!"
Insider Secret #2: A producer from CNBC will tell you what you should do before you contact a national TV producer to increase your odds of getting booked on national TV.
Insider Secret #3: A former Oprah producer will share a simple strategy for using Youtube to get producers to book you – especially if you've never been on national TV before.
Insider Secret #4: How to get major national coverage even if you don't have a book. I'll give you the simple strategy I shared with a CEO of a very unglamorous business that landed him on the CBS Evening News. You can do it too.
Insider Secret #5: The very first thing you should say on the phone or in your email to a producer or editor to have them stop everything and say, "Tell me more."
Insider Secret #6: How to create the Ultimate Publicity Gameplan for you and what you're promoting. We'll show you how to make the task of getting the word out about your book, product or service less overwhelming and doable.
Insider Secret #7: How to become a "go-to guest" that the media calls again and again.
http://bit.ly/perrypublicitysecrets
Once registered, you'll receive all the details back within five minutes.
To you superstar success,
Pam Perry, Your PR Coach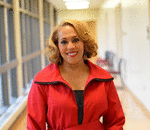 Posted By: Pam Perry
Saturday, September 7th 2013 at 6:36PM
You can also
click here to view all posts by this author...