The Bible's greatest claim is that God loved the world so much that he sacrificed his son for it ~ John 316.
Sacrifice is defined as: something given up or lost.
Jesus death was painful and humiliating but what did he really lose?
Jesus knew that he was going to be sacrificed and resurrected.
Jesus knew that once he was resurrected he would be in a throne in heaven with his father.
Jesus died a painful death on the cross, one he knew that would happen. He was resurrected and walked the earth again and was then taken to be with his father in heaven.
This sounds more like a promotion actually. A couple of days of pain followed by eternity in paradise.
How does a couple days of suffering translate to "the ultimate sacrifice" when those days were followed by an eternity of bliss at God's side?
What did Jesus really sacrifice?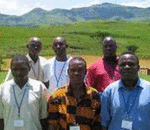 Posted By: Truth B. Told
Thursday, December 12th 2013 at 11:47AM
You can also
click here to view all posts by this author...