New York, NY - January 29th, 2014 - On February 2, 2014 the 6th Annual International Prostate Cancer Awareness Observance Day with the Brown Byrd Prostate Cancer Foundation a Day of Remembrance Globally. There are many health issues that a man may face; among those health issues Prostate Cancer is one of them. Prostate Cancer has been the number one killer for men overall.
Prostate Cancer affects men as well as the ones that they love. It is said that every twenty seconds a man is diagnosed with Prostate Cancer. It is time for us as a world community to take a stand and fight this tragic disease. On February 2nd 2014
The Brown Byrd Prostate Cancer for the six consecutive year will be honoring those who have lost their lives, have been diagnosed, or survived from this disease and are now cancer free. We announce to the world that February 2nd 2014 is Internationally claimed "BrownByrd Prostate Cancer Awareness Day"
Internationally Acclaimed Award Winning Independent/Off Broadway Film star Utica native actor Kevin Byrd Founder/ President of the Brown Byrd Prostate Cancer Foundation and notable famed writer/motivational speaker Co-Founder Vice President Blossom Brown; jointly are the U.S youngest African American Prostate Cancer Health Advocates in America, both being 33 and 32 years old. The Brown Byrd Cancer Foundation a 501 c, 3 Christian non for profit organization was established in 2003.
The mission is to inform the masses about the awareness and importance of prostate cancer concerns and issues. The Brown Byrd Prostate Cancer Foundation has conducted their own National Prostate Cancer Awareness Tours, Health Fairs, Youth Awareness events, Seminars and even aided in providing Free Prostate Cancer Screening nationally.
"February 2nd, 2014 is a day that Our Heavenly Father Jesus Christ has made possible through my vision to touch the World with the awareness of Prostate Cancer. My beloved grandfather C.J Thomas died of Prostate Cancer, and ever since his death I have vowed to spread the knowledge about Prostate Cancer Advocacy/Prevention. It means so much that for the past six consecutive years Prostate Cancer Awareness Observance Day has been proclaimed on behalf of Millions of citizens in America, remembering all the millions and thousands of men who have lost the fight for Prostate Cancer.
I pray that every person who reads this message will join us on February 2nd, 2014 and wear a Blue ribbon, Light a Candle, and have a moment of Prayer symbolizing all the men who lost the fight and battle against this disease". Kevin Byrd, President/Founder of the Brown Byrd Prostate Cancer Foundation Former Health & Wellness Chairman of The 100 Black Men of Long Island
"We at the Brown Byrd Prostate Cancer Foundation selected February 2nd as International National Prostate Cancer Awareness day to acknowledge the Men that have suffered with or have lost their life from this dying disease. We believe that those that have been affected should be properly recognized and acknowledged for the life that they live or have lived.
In addition we acknowledge those that have lost family members to Prostate Cancer as well. I myself lost my grandfather Solomon P. Brown to this disease and fight. I vowed that I would never let my grandfather life be lost in vain, but that it would be a testimony and one of the motivations needed to fight for a cure. In declaring the day as National Prostate Cancer Observance Day we let it be known that a life was not lost in vain to this disease, but will always be remembered, while doctors continue to find a cure for this disease, we stand united at Niagara Falls this year in the fight with them" Blossom Brown/Vice-President/Co-Founder of The Brown Byrd Prostate Cancer Foundation.
This year on February 2nd,2014 The Brown Byrd Prostate Cancer Foundation ask the greater International Community worldwide to partake with us this day in remembrance of those that have given their lives, been diagnosis, in remission and have survived this disease by wearing a Blue Ribbon, Lightening a Blue Candle, Wearing the Color Blue and just taking 20 seconds of silent reflection in honor of all those that have been affected by Prostate Cancer, including those that have lost, or know someone that has gone through this journey.
The Brown Byrd Prostate Cancer Foundation is an organization that believes it is very important that there are programs, events, and informational forms of communication present in communities; informing men about health issues that can arise. It is their mission to basically as they say at the foundation" spread the word" about prostate cancer and have men and their families become aware of prevention measures, as well as screening and treatments for Prostate Cancer.
For more Information about The Brown Byrd Prostate Cancer Foundation email:brownbyrdprostatefoundation@yahoo.com, or to make a donation send to: 110 Wall Street 11th Floor, New York. N.Y 10005, or via telephone at 212-709-8335.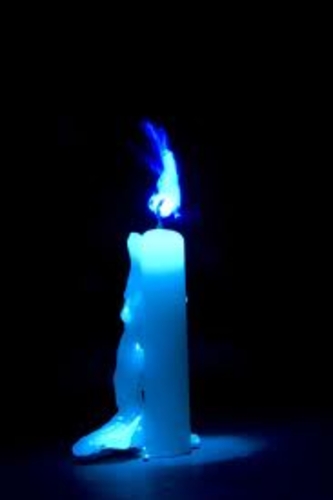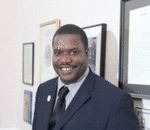 Posted By: phil andrews
Thursday, January 30th 2014 at 8:23PM
You can also
click here to view all posts by this author...