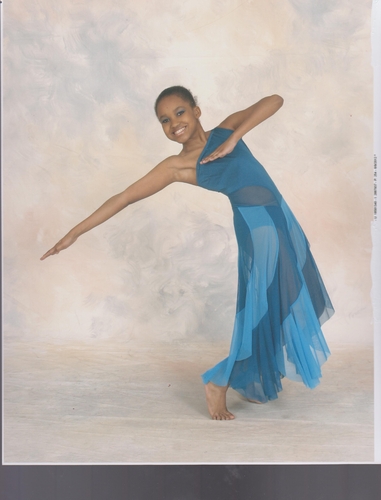 Westbury, New York - Colby Christina Professional, Dancer, Actress and Singer to perform at The Diabetes Health & Wellness Academy of N.Y.C. Annual Red Carpet Gala March 14, 2014 at Verdis of Westbury .
The Diabetes Health and Wellness Academy of N.Y.C. 2014 Annual Gala Benefit will be held on March 14, 2014 at Verdi's of Westbury, located at 680 Old Country Road, Westbury, New York, 11590 from 7:00 p.m. until 1:00 a.m. The event is themed "Creating a Unique Learning Environment through Health and Education Learning Initiatives." The red-carpet fund-raiser gala will recognize individuals whose efforts have contributed to diabetes and health awareness.
Tickets, donations, sponsorship or advertising information is available online @
https://www.eventbrite.com/e/diabetes-heal...
About: COLBY CHRISTINA Professional, Dancer, Actress and Singer
Colby Christina displayed early signs of being very talented as an infant and was captured on video before she learned to walk. Since the age of two she has trained at the Restoration Youth Arts Academy in Brooklyn, New York under the leadership of Director, Peggy Alston in the disciplines of Ballet, Modern Dance, African, Liturgical Dance (Praise), Hip Hop, Horton, Tap, Dance and Vocal. As of October 2011, she now serves as a Teacher's Assistant at the Youth Arts Academy for the 3 and 4 year old Creative Movement classes.
Colby Christina remains one of the youngest student to ever perform center stage at Dance Africa in conjunction with the Brooklyn Academy of Music (BAM) under the leadership of Artistic Director Baba Chuck Davis and YAA Artistic Director Karen Thornton.
She performs annually at the Restoration Youth Arts Academy Annual Recital at Brooklyn College, in solo and group capacity and she also performs annually at the Robert F. Kennedy Restoration Celebration in solo and group performances. She can also be seen annually at the Bedford Stuyvesant Restoration Center for Arts and Culture Youth Arts Academy Black History Month 3 & 5 Year Achievement Awards Ceremony and has received her 10 year award to add to her 3 & 5 year award.
Colby Christina is now a Member of the Restoration Youth Arts Ensemble and is the youngest member to ever be accepted. She also now serves as the Ambassador for the Restoration Corporation's Center for Arts and Culture.
Colby Christina has been choreographing her own dances for the past few years and has declared the Performing Arts as her true passion. She has given spectacular performances center stage at the Museum of Natural History for their annual Kwanzaa Celebration, The Jamaica Performing Arts Theater, performs annually at the Seeds of Hope Annual Awards Dinner at The Waldorf Astoria, the Feature Performer at the Hofstra University National Center for Suburban Studies Celebration of Diversity Banquet, the Kumble Theater and at GospelFest resulting in her receiving an award from New York City Parks and Recreation. Colby Christina has appeared in the Ebony Nutcracker, performed at her maternal great grandmother's Nonagenarian celebration, and at the Long Island Men's Group Annual Gala.
She has also appeared as the feature performer at the Omega Psi Phi Fraternity – Psi Lambda Lambda Chapter Achievement Event at the Harlem School of the Arts for their Appreciation Week Program and was awarded the Scroll of Honor in recognition of Outstanding Achievement in Music Appreciation. Colby Christina has been featured in the NYC Summer Stage Series.
For Black History Month events, Women's History Month and other events, Colby Christina has performed the Negro National Anthem "Lift Every Voice and Sing" and she also performed dance solos at multiple venues, like the Mid-Bedford Heights Lions Club, The Guy R. Brewer United Democratic Club (where she is affectionately referred to by many as "the grand-daughter of the club"), The NAACP, Black Spectrum Theater, and at her home church to name a few.
She recently gave two stellar performances at the 100 Black Men of Long Island 38th Annual Gala under the leadership of President, Phil Andrews with Dominic Carter, American News Reporter and Political Commentator as Master of Ceremony and Susan L. Taylor, Editor in Chief Emeritus of Essence Magazine and Founder, National Cares Mentoring Movement and Colby Christina received rave reviews at the Gala and over a dozen invitations to perform, speak and participate in other arenas/events.
Colby Christina was recently recognized with a Certificate of Achievement as a "Potential Leader" at the Guy R. Brewer United Democratic Club for the Women's History Month program. Colby Christina was also presented with a Certificate of Recognition from the NY State Senate from Senator Malcolm A. Smith, in celebration of Women's Month, as one of the "pillars" of our community.
Colby Christina is also a professional singer and has received many invitations to sing as well at various locations and has a standing invitation from the cast member(s) of Vy Higginson's "Mama I Want To Sing" to join them on stage for their finale.
She is also a blossoming actress who loves the art and discipline of acting and will be playing the Lead role in a play, at the Billie Holiday Theater, titled, "Liberation of Mother Goose" and recently displayed her acting and oratorical skills on the radio show "Legal Lives – Ask the D.A."
Of course Colby Christina is academically astute and has already been skipped one academic grade and embraces the atmosphere at the Private Independent School she attends. She is a member of the School Choir and travels with them to various venues in the New York City Tri-State area and to other notable private independent schools in New Hampshire and Massachusetts every year for the annual school based event.
She has also served as Teacher's Assistant for the lower school after school dance program. Colby Christina was recently nominated by her school and the nomination was accepted for her to attend the Junior National Leadership Conference in Washington, DC.
As Colby Christina prepares for High School she continues to be a pacesetter and is the first student in the 30 year history of her Private Independent School to successfully audition for all three studios (Dance, Drama, Vocal) at the LaGuardia School of Performing Arts and the first student in the history of the Restoration Youth Arts Academy to successfully complete everything as a true triple threat.
Colby Christina has been very active in her community for many years and volunteers her time with many organizations, inclusive of Food Pantry's, The Lions Club International and her local political Club in support of her community and elected officials all year round. Colby Christina can been seen working at various events and walking throughout her community collecting signatures for Designation Petitions, helping with Voter registration and reminding people to get out and vote prior to every election, under the leadership of her family.
Colby Christina has already completed the necessary steps with the State of New York to start her own dance company that will be launching in the near future and we must acknowledge that she is 12 Years 0ld !!!
***BOOKING – Please call 641-715-3900 ext. 25715
Get Tickets today online @
https://www.eventbrite.com/e/diabetes-heal...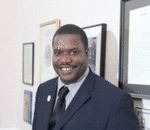 Posted By: phil andrews
Sunday, February 23rd 2014 at 7:05PM
You can also
click here to view all posts by this author...