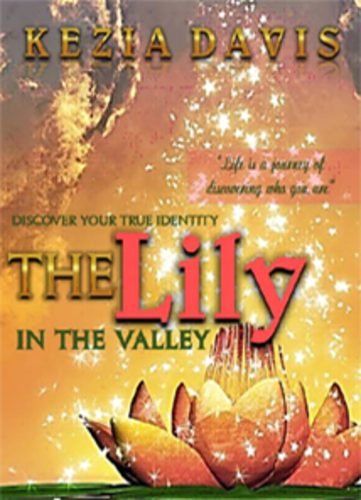 Durham, North Carolinia - New Book by Author Kezia Davis Shows Readers how to Discover their True Idenity
The Lily in the Valley: Discover Your True Identity
ISBN-10: 0615919472
ISBN-13: 978-0615919478
THE LILY IN THE VALLEY is a thought provoking, spiritual, motivational and igniting book that inspiring readers to discover their true identity. Kezia artfully integrates her life experiences and spiritual principles to give readers a better understanding of how important it is to know who they are, whose they are, to know their purpose and to understand the beauty that is within them. Readers are challenged to dig deep within themselves to self-reflect and accept a love that is bigger than they can imagine. They are challenged to go through a detoxification phase to release "toxic waste" that could be hindering them from living a self-fulfilled life, while embracing and accepting who they are and loving their inner selves.
"The most fundamental key to helping a person discover themselves is to search deep in the rooted area where the problems lies. My main focus is to provide heartfelt advice to help prepare people on how to move out of a valley and to help nourish the seed that God has implanted within them." -Kezia Davis
About the Author
KEZIA DAVIS plays many versatile role— she's a mother, a radio host, a psychologist major, a teacher, and a student. She cultivates stories that uplifts, motivates, and inspires individuals, while glorifying the Lord. Behind every story there is a message that will lead you straight to the Cross and in the arms of Jesus. She privately counsels many individuals, tutors college students, and is a Director at an organization that helps needy and low-income families.
Her hit internet radio show, "Kezia's Gospel Korner" on BlogTalk Radio has generated thousands of listeners internationally. She has an Associates and Bachelors of Arts in Psychology, a minor in Social and Criminal Justice, has taken Master courses in Marriage and Family Therapy, and is currently pursuing a Masters degree in Social Work. She currently lives in Durham, NC.
Kezia's books can be purchased at her website
www.keziadavis.com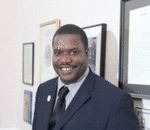 Posted By: phil andrews
Sunday, March 9th 2014 at 2:56PM
You can also
click here to view all posts by this author...