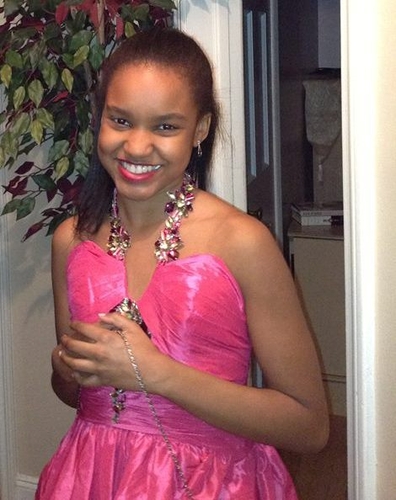 Brooklyn, New York – Colby Christina - Professional Actor, Singer and Dancer set to perform in the lead role "Alice" in the Play "The Liberation of Mother Goose" Sat – Sun April 5, 2014 and April 6, 2014. The Play will be held at the Billy Holiday Theatre located at 1368 Fulton Street, Brooklyn, New York 11216.
The Play "The Liberation of Mother Goose" - THE HISTORIC STAGE TO TV PROJECT FOR CHILDREN was written by Aduke Aremu, CEO, Dove LLC, and Peggy Alston is the Director of the Restoration Youth Arts Academy.
The Play will be Directed and Choreographed by Abdel Salaam (Forces of Nature). Show time is Saturday April 5, 2014 7:00 p.m. and Sunday April 6, 2014 4:00 p.m. Tickets: Children - 12 years & under/Seniors - $8.00 and Adults - $12.00. For more information and tickets please call 718.636.6995.
About: The Bedford Stuyvesant Restoration Corporation Center for the Arts & Culture – Youth Arts Academy is funded in part by: the Bay & Paul Foundation, The Harkness Foundation for Dance, Mertz Gilmore Foundation, New York City Department of Cultural Affairs, New York State Council on the Arts, The Pinkerton Foundation, Ronald McDonald House Charities and Dove LLC.
About: Colby Christina - COLBY CHRISTINA is a Professional, Dancer, Actress and Singer. Since the age of TWO she has trained at the Restoration Youth Arts Academy in the disciplines of Ballet, Modern Dance, African, Liturgical Dance (Praise), Hip Hop, Horton, Tap, Dance, Drama and Vocal. She now serves as a Teacher's Assistant at the Youth Arts Academy for the 3 and 4 year old Creative Movement classes.
She remains one of the youngest students to ever perform center stage at Dance Africa and is now a Member of the Restoration Youth Arts Ensemble. Due to her voluminous performance engagements where she receives rave reviews she also now serves as the Ambassador for the Restoration Corporation's Center for Arts and Culture. She has been choreographing her own dances for the past few years and has declared the Performing Arts as her true passion. She has received numerous awards, citations and Scrolls of Honor for her contribution to the Arts.
She is also a phenomenal actress who loves the art and discipline of acting. She is academically astute and attends a Private Independent School and is on her way to a prestigious Private Independent High School. She also serves and volunteers in her community with many organizations. Colby Christina has already completed the necessary steps with the State of New York to start her own dance company that will be launching in the near future and we must acknowledge that she is only 12 years old !!!
For booking information for Colby Christina call 641.715.3900 ext. 25715
or Email: ColbyChristina@aol.com
BECOME A SPONSOR: Contact: Vivian Y. Bright - Chair Concerned Women of Brooklyn, Inc.
(917-319-5203)
www.DoveLLC.ORG
For more information and tickets please call 718.636.6995 today!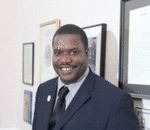 Posted By: phil andrews
Sunday, March 23rd 2014 at 7:45PM
You can also
click here to view all posts by this author...