Celebrating Super Nurses – Our Miracle Workers in Healthcare
It's a Bird! It's a Plane! No…it's Super Nurse!
Nurses, do you know you have super powers? Yes, you do!
In fact, you are called with a great purpose and your destiny abounds with heroic opportunities. You brighten our days with your smiles and yours are the first faces we see before our doctors. You are the super glue that keeps the medical clinics and hospitals efficient. You have powerful hearing senses by which you listen to our symptoms. Your powers of communication break down the doctor's diagnosis in layman terms for us, your patients. You are our comforters in near-death experiences and hold our hands through every step.
You make us feel less anxious. You bring peace to our minds and hearts because we are not there by choice.
You love and endure, you are courageous and selfless. You are our Super Nurses.
Nurses Week is being celebrated May 6th to 12th and on that week, all nurses are honored for their hard work and tireless efforts. Uniform Advantage's theme is "Celebrate the Superhero in You!" because that is what you are to us: Super Nurses!
Who loves unconditionally and are empathetic to our needs and concerns? Super Nurses!
Who is technically savvy and is constantly learning to be current on the evolving needs of your patients? Super Nurses!
Who is an intricate part of our lives that we trust implicitly and cannot live without? Super Nurses!
Yes Nurses, you are super! Your values - family, honesty, human dignity, sense of achievement and responsibility - are our anchors when all else fails and we are faced with hopelessness. In all earnestness, when you treat us, you also treat our families. You share your love and healing hands with ALL of us!
Here's to you, our beloved Super Nurses. We thank you for all your support and dedicate this article and infographic to you.
- See more at:
http://www.nursetogether.com/celebrating-our-miracle-workers-in-health-c#sthash.loUCT612.dpuf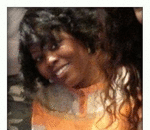 Posted By: Jen Fad
Monday, April 28th 2014 at 7:53PM
You can also
click here to view all posts by this author...