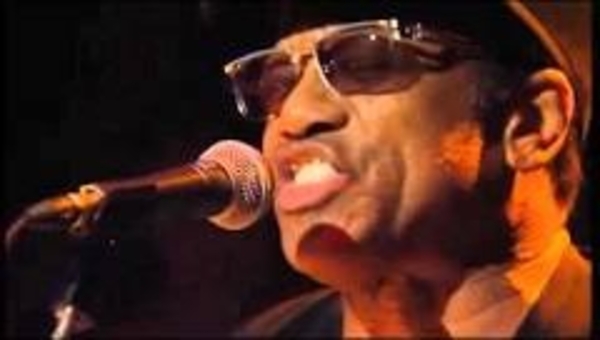 Bobby Womack, the legendary soul singer whose career was launched by Sam Cooke, has died at the age of 70. The cause of death has not been given, but his death was confirmed by a representative from his label, XL Recordings, to Rolling Stone...
Womack was born in Cleveland on March 4, 1944 to a Baptist family. His father was a minister, and both parents were musicians in the church. Womack's music career started when he was only a child, performing with his four brothers as The Womack Brothers. In 1954, when Bobby Womack was only 10, the group released their first single, "Buffalo Bill."
Two years later, Sam Cooke would discover the group and eventually sign them to his SAR label. Renamed The Valentinos, their first hit was 1962's "Lookin' For A Love." Two years later they would release "It's All Over Now", later covered by The Rolling Stones and would become the Stones' first #1 single.
Despite the success, Cooke's untimely death rattled The Valentinos who would eventually disband and SAR Records would fold. Womack created a scandal when he would marry Sam Cooke's 29-year-old widow, Babara Campbell, just three months after Cooke's death.
After The Valentinos, Womack worked as a session musician, writing songs and playing for artists including The Box Tops, Janis Joplin, Sly & The Family Stone, and Aretha Franklin. He also embarked on a solo career, and had a breakthrough with the 1971 album Communication and its hit single "That's The Way I Feel About Cha." He continued his success with his music through to the mid-70s, including the song "Across 110th Street" which scored the blaxploitation film of the same name (Quentin Tarantino would later use the song in Jackie Brown).
Bobby Womack was shocked by the news of his brother Harry's death in 1974, and his career took a downturn in the latter part of the 1970s. He enjoyed a brief return to success with 1981's "If You Think You're Lonely Now," his biggest hit in five years. He would experience another downturn in his career through his struggles with substance abuse and wouldn't clean up until the mid-90s.
Womack returned to recording and performing with the 1994 album Resurrection, and inducted into the Rock And Roll Hall of Fame in 2009. He saw another career revival recently with 2012's critically acclaimed The Bravest Man In The Universe. In January, Bobby Womack told BBC Radio that he had the early signs of Alzheimer's disease.
http://laist.com/2014/06/27/bobby_womack_l...
"Bobby Womack...Sky News...Ronnie Wood Pays tribute to his dear friend"
http://youtu.be/CFziQ7GjqMY
"Bobby Womack at Glastonbury 2013 Full Resolution"
http://youtu.be/-1XvIcTdwjs
Posted By: Jen Fad
Monday, June 30th 2014 at 12:48PM
You can also
click here to view all posts by this author...