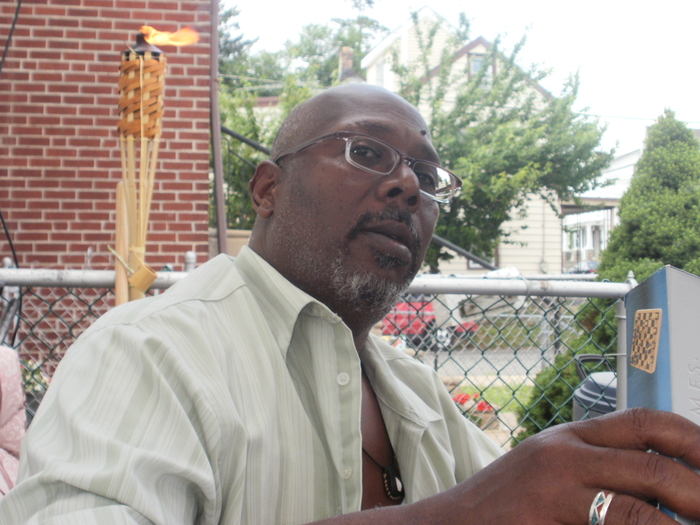 /*
"It's Not Too Late To Do The Right Thing!"
By
Gregory V. Boulware
"Politicians Be Damned – Statesmen Are Needed!"
What is a 'Republic' as opposed to a 'Democracy?'
'What Defines a Republican, a Democrat, a Politician, or a Statesman?'
"Too many political figures want to direct public resources to private education via the voucher system. We cannot afford to write off the majority of America's children.
And I would have a foreign policy that recognizes that we, Black People, are part of the global village – whether you want us or not! America should be an international healer not a bully," says Sharpton.
"Do you really think that Black folk would struggle through slavery, carrying bags, talking about 'we shall overcome' and all those kinds of things; that a little voter ID issue would have actually stopped us from registering for the vote? Only a fool would think that Black folks wouldn't go out and do what they need to do when they think their rights have been threatened!" says a Black Philadelphia Republican.
http://boulwareenterprises.wordpress.com/2014/10/17/politicians-be-damned-statesmen-are-needed/
"The Other Peoples' Money"
...The working class and poor seem to be the target of the rich and secure once again. When was the last time someone asked you for your opinion on the federal budget or how to spend tax payer money…your tax payer money?
Subject: Social Security
"Pay attention to your next 'Social Security' income whether you get a check or an electronic deposit….note what it is now called (see below). . .
"SOCIAL SECURITY NOW CALLED 'FEDERAL BENEFIT PAYMENT' /ENTITLEMENT!
Have you noticed your Social Security check is now referred to as a "Federal Benefit Payment?"
...The folks in Washington pulled off a bigger Ponzi scheme than Bernie Madoff ever did.
They took our money and used it elsewhere. They "forgot" that it was OUR money they were taking.
They didn't have a referendum to ask us if we wanted to lend the money to them.
And they didn't pay interest on the debt they assumed.
And recently, they've told us that the money won't support us for very much longer.
But is it our fault they misused our investments?
And now, to add insult to injury, they're calling it a "benefit," as if we never worked to earn every penny of it.
Just because they "borrowed" the money, doesn't mean that our investments were a charity!
Let's take a stand.
~VOTE!~
We have earned our right to Social Security and Medicare.
Demand that our legislators bring some sense into our government -
Find a way to keep Social Security and Medicare going, for the sake of that 92% of our population who need it."
Then call it what it is:
"Our Earned Retirement Income."
In This Reporter's opinion:
I call it OPM as did other members of local, state, and federally trusted individuals. One such individual just got out of jail the other day. He went to a halfway house before going home to his multi-million dollar mansion.
OTHER PEOPLES MONEY! I'll be damned…and they are continuing to make asses of us all – as we have allowed them to. I'm sure that I will never see one day of solidarity amongst our American brotherhood/sisterhood. If we participate in just one day of solidarity from coast to coast, we would be able to drive home the point to politicians everywhere…Dammit – YOU ALL WORK FOR US, NOT THE OTHER WAY AROUND!
http://boulwareenterprises.wordpress.com/2013/08/09/the-other-peoples-money/
"The Victory Dance for the Over Fifty Plus"
...The City of Greensboro has agreed to pay $91,000 and furnish other relief to settle an age discrimination lawsuit brought by the U.S. Equal Employment Opportunity Commission (EEOC), the agency announced today. The EEOC had charged that the city failed to hire a 58-year-old job applicant in June 2007 in favor of three younger candidates.
The EEOC brought the lawsuit against the City of Greensboro under the Age Discrimination in Employment Act (ADEA) after the city failed to hire Terry Pearson (then age 58) as an electronic processes specialist within the city's Guilford Metro 911 Division. The job was a technician's position and generally involved maintenance of the city's radio communication systems for first responders. Pearson had owned an electronics repair shop and had other substantial experience in electronics repair and maintenance through various technician jobs.
However, the city selected three substantially younger applicants, all under age 40, who, the EEOC contends, were not as qualified as…
http://victorydanceoverfifty.blogspot.com/
"INTO THE VEINS OF HISTORY…"
One of the first such organizations appeared in New York in 1835; two years later Robert Purvis, a Philadelphia Negro and merchant persuaded a group of people to form a similar association in his city. Purvis was active in aiding fugitives; his house at Ninth and Lombard Streets had a secret room, entered only by a trap door, for hiding runaway slaves. In August 1837, the Vigilant Association of Philadelphia was formed "to create a fund to aid colored persons in distress."
An elected committee of fifteen carried on the work of the Association. The first president – who was Purvis – the first secretary, and the first treasurer of the committee were all Negroes. Purvis continued as president when the committee underwent reorganization in 1839, and hired a fulltime fund-raiser. The committee used most of its to reimburse those who fed, clothed, and housed fugitives and to supply small amounts of cash to the frequently penniless slaves. Runaways heard about and appealed to the committee for help, for in the six months following the reorganization, June to mid-December, 1839, the committee handled more than fifty cases, sending forty-six to freedom. By the end of 1841, the committee averaged three-and-a-half cases a week. Then in 1842 an anti-Negro riot took place in Philadelphia. Robert Purvis was forced to guard his own door against the rioters, while nearby a Negro "Beneficial Hall" and church burned. He became disillusioned and withdrew to the Philadelphia suburb of Byberry. The activities of the Vigilant Committee gradually declined. (Nevertheless, the Philadelphia office had some excitement in 1849 when an express company delivered a crate from Richmond, Virginia...
http://intotheveinsofhistory.blogspot.com/
"Across The Way"
What did the Indians do? Are we going to die like the pilgrim settlers, leaving the safety of the sea going vessels that carried them here to the Americas? I remember that wagon train in the western time mountains – they got stuck in hundreds of feet of snow and began to eat each other for survival. What did they use for a cook fire? Where are the Indians when you need them? They could help us survive! Please, won't somebody tell us what to do?"
Some of the residents were fortunate enough to make the shelter circuit. Two weeks in, the repair crews were indefatigable in their dedication of restoring power to the various out of town communities.
The heavy-set Black Man, a power company supervisor, addressed the derelict destitute and depraved semi-homeless vagrants. He paid them a cordial visit, simply to reassure them, and report the power teams' daily progress. He wanted to let them know how soon they could begin to return to their homes. But that was not to be. Savage and unjustly attacked was he. They hit him with verbal assaults from any and every direction. They wanted satisfaction now – right now.
"You are telling a damned lie! We are tired of waiting for you slow moving useless and worthless jabber jaws!"
He tried in vain to calm the people...
http://takealookacrosstheway.blogspot.com/
"As The Clock Turns"
......They (intend to) deceive God and those who believe, while they deceive not but themselves, but they perceive (it) not.
...In their heart is a disease and God increaseth their disease, for them is a painful chastisement, beware of the lie they were saying.
...And when it is said unto them, "Make ye not mischief in the Earth" say they, "verily, we are only the well-doers - the peacemakers.
Beware! Verily, they are the mischief mongers, but they perceive not. When it is said unto them, "Believe ye as the (other) people did believe, they say, "Shall we
believe?"
Beware! Verily, they are the fools, but they know not. And when they meet with those who believe, they say "We believe" but when they go apart to their devils, they say, "surely we are with you, verily, we did but mock."
These are they who purchase error for guidance, hence their transaction profitteth them not, neither are they guided aright.
The likeness of them is like unto one who kindleth a fire, and when it lighteth all around him, God taketh away the light and leaveth them in darkness, they see not. They are deaf, dumb, and blind; hence they will return not from their darkness.
"As The Clock Turns" - 'The qualities of the hypocrites - their mischief and their false pride'
http://astheclockturns.blogspot.com/
"Rich And Greedy Poor And Needy"
Today's politics and its' practitioners constantly bombard the masses with untruths and vile falsehoods. The following horde of these creatures, lend credence to the fact of Babylon, the Tower of Babel and Nimrod, displaying their arrogance and opposition to the Lord of Hosts.
"Who is the bigger fool, the fool who leads or the fool who follows?"
I will never understand how and why this country, or the world for that matter, can stand by and allow the double standard system of rules and its continuous practices, i.e., (Sedition – Treason, What's the Difference) one set of rules are distributed, practiced, applied, and implemented for one group or color of people, while another of lesser favor or value is pursued at the behest of another; one president white – the other, Black. Can anyone rationally explain this discrepancy? What of true and just treatment for all people – throughout the world and at home?
Political and Evangelical leadership remain suspect as they purport to love and protect the masses of poor and needy…not the rich and greedy.
http://richandgreedy-poorandneedy.blogspot.com/
"The Un-Obscure"
"Yes We Can" has changed to "Yes We Did" which has morphed into "Our Time Has Come!" "The Time Is Now!" Many Black (Persons of Color) personalities and leaders who were labeled as such, have said it in the past, "We Can't Wait" have found the wait to be well worth it.
"THE TIME HAS COME!"
Less we forget, one must take pride in ones-self in order to gain the respect of others.
In light of the events that have, I think, brought pride, belief, and hope back into the life-line of the American Populace...
"So Let It Be Written…So Let It Be Done!"
http://theunobscure.blogspot.com/
"To Kill an American"
Pakistan had published in a newspaper, an offer of a reward to anyone who killed an American, any American.
So an Australian dentist wrote an editorial the following day to let everyone know what an American...
An American lives in the most prosperous land in the history of the world...
The root of that prosperity can be found in the Declaration of Independence which recognizes the God given right of each person to the pursuit of happiness.
An American is generous... Americans have helped out just about every other nation in the world in their time of need...
http://byanaustraliandentist.blogspot.com/
'The Rails, Some Hemp, and A Hanging'
The company had its share of 'shiner's' on both sides of the war-torn fences. Their horses bayed and pranced in the cold damp yet dark beginning of the day's morn. My hanging tribunal was short and to the point. My foolish guilt could not be reversed, albeit, my hatred for these 'Blue-Coats' and their Black supporters surpasses my pain and sorrowful agony.
"A Living Man – A Living Man, I Want's Ta Be A Livin Man!"
http://therailssomehempandahanging.blogspot.com/
"Economic Blues – The Beat Goes On"
The Census Bureau reported that 43.6 million people lived in and or below the poverty level...! The television and radio programs playback over the airways – and cable and satellite too – many "come and get it" commercials. They say "come on down and buy this new car!"
The merchants and vendors are counting on a spending craze (as they do every year with designated seasons of celebration and money exchange). Their business – their very survival is based upon our ability to spend money – or the ability to charge it. Now I ask you… If half the country is out of work and losing unemployment benefits on a scale of phenomenal proportions – by the millions… How in the world can we afford to buy a new car, shop for and buy presents for the holidays, pay bills, buy food, purchase football tickets (the Philadelphia Eagles have raised their ticket prices by five dollars, with an average price nearing one hundred dollars a pop), and keep a roof over our heads – with NO MONEY?
The American populace is suffering in the worst financial crisis since the "Great Depression." It's simply amazing how someone or some entity is constantly trying to sell you and me something. It doesn't matter if it's a service or a product; they want us to buy it. Do they care if you and me have no money? Have you heard the car commercial tell us that we can buy a new car with no money down? Do you remember at the end of the spiel, the quick speaking voice noted the stipulation of the purchase requirement(s)? The cadence is spoken with subtlety – direct and quick, "this message is for well qualified buyers only!" You and me pay for television programs only to be inundated with
http://economicbluesthebeatgoeson.blogspot.com/
No Game For Fools: "The Pulverization of Polarization In Politico"
"I promise access to high quality programs provided through unnecessary overregulation – we will know who to blame, and blame them!"
They promise to relentlessly oppose the millionaires in defense of the middle class.
"My team will vigorously seek to raise the minimum wage and close tax loopholes that currently let millionaires pay less in taxes than teachers, firefighters, cops, nurses, and ditch-diggers. We will also end the tax breaks for multinational corporation who ship jobs to Mexico, China, Chile, or anywhere else."
http://nogameforfoolsthepulverization.blogspot.com/
~"THE BALANCE OF A HOUSE IN ORDER…or not"~
Politicos…It's not too late to do the right thing.
People should not have to suffer simply because they are poor. They should not suffer at the hand of man because they are different in appearance, different in skin color, and thought of as property or chattel. They should not have to suffer because another man says he should be subservient and do his bidding. They should not have to suffer because they think differently and worship differently than you or have a different creed than you. They should not suffer because you want to make more money than your brother and sister and your house is better and bigger. They should not have to suffer because you have luxury and personal transportation with more sustenance in your mount and belly. Have and maintain respect and acknowledgement to sovereign stateships that are independent of you. Remember, acknowledge, respect, and know the truth while sharing with others…the origins of Life and the Human Being.
http://thebalanceofahouseinorder.blogspot.com/
"Arc of the Prophet"
Talking heads continue talking and protagonizing the word of the few in power and struggling to keep it so. They either have no clue or belief in prophecy as prescribed by the Most High who has taken effort to re-deliver his message via heralds of many stations... In today's world of globalization, concealing how the powerful families continue to control much of the world's financial, economic, and political resources is becoming harder and harder.
"A Presidential Commission found that relatively few white Americans would protest massive repression of Blacks. Presidential advisors have urged the internment of Black (Hebrew) youth on the pretext of rehabilitation. Sterilization and birth control programs are aimed against Blacks while masquerading under the name of hunger relief. In a December speech, President Richard Nixon dashed the hopes of many by not proposing any specific measures for immediate relief of hunger. His primary concern obviously was toward reducing the number of the hungry - not hunger itself - for it was on how to reduce the hungry that he had specific recommendations and specific action."
In America, just as the governor of Pennsylvania has done, state governments have reduced if not completely eliminated the 'Food Stamp Program' to the poor and needy. This particular ruler has publicly stated that he would not release educational dollars earmarked for public schools in the state's two largest cities. Primarily, The Philadelphia School District... The plan was without question a viable way to eliminate and eradicate an entire group of dependents at the beginning level...the children.
It is nothing to kill a people physically who has already been killed Culturally, Psychologically, Historically, Linguistically, Spiritually and Economically as a result of Disenfranchising them from their Ancestral lands.
http://arcoftheprophet.blogspot.com/
"He Can Do What His Black Son Cannot"
"An outlet with a larger white readership, many more commenters would have chimed in to deny the continued existence of racism. In my experience, white people (and straight people, and male people, and Christian people — all groups of which I'm a member) tend to dismiss the notion that we're privileged. It's an uncomfortable thing to acknowledge that you're the recipient of unfair benefits, especially when those benefits are often nearly invisible to those who receive them."
http://asonwhocannot.blogspot.com/
"OUTNUMBERED?"
...Many of us have been taught to believe that there is more of one group of people in the United States than the other. Not only have we been taught to believe it, we were also bombarded with the belief that there are more White folk in the world than any other group of people as well. I've always wondered about that notion since I was a child. I used to ask my mother and grandmother how come all of those Natives were always afraid of Tarzan?
http://biracialandoutnumbered.blogspot.com/
"Bold Intimidation and Evil Intent"
The advertisement Reads: (Buy This Entire Record for $6.99 - Official citation and/or docket number and footnotes (if any) for this case available with purchase. Learn more about what you receive with purchase of this case.)
I wonder… They've (The G.O.P. and right-wingers) made bold attempts to eradicate a plethora of things, yes? Are My Social Security Benefits at risk? Are yours as well? Would you agree that it would make them happy to see us all right back in chains? While the poor white folk and other working groups return to indentured service/slavery? Do you think that the changes they propose would make haters of You, Obama, and Me happy?
Based on factual material they have all been spreading falsehoods, misstatements, and untruths…in short, just plain and simple lying! They know it. Don't you think that everything that has been done hasn't been carefully and properly calculated? If you don't, you've truly been asleep and out of touch with who and what has your best interest at heart. If they can touch the highest of us with filthy and vile contraband, think of what the powers that be can dig up on you.
http://boldintimidationandevilintent.blogspot.com/
"Zarganar"
Difference is as difference does... Would you have the government control you for saying something they don't approve of? Is the First Amendment protecting you and yours? Does the First Amendment apply to you and me? How does our civilized, democratic society stack up to those who do crack down on the right to speak...privately or publicly? Would you live outside of the United States? How about the expectancy of receiving human rights and/or freedom and freedom of speech with the right to Life, Liberty, and the pursuit of happiness (Justice for All) - in a country not of America?
Do we in America allow our government to oppress us, disrespect us, detect us, delete us, or to protect us? When we in America elect our government officials... do we control them or do they control us?
Can one find humor in oppression?
http://thecomedic.blogspot.com/
*/
>
/*
~BoulwareEnterprises~
http://www.BoulwareEnterprises.com
"Article Posting Sites"
http://ezinearticles.com/?expert_bio=Gregory_V._Boulware
http://www.blogger.com/profile/10910946197037982583
http://www.BoulwareEnterprises.wordpress.com
http://www.linkedin.com/pub/gregory-boulware/10/435/44b
https://www.goodreads.com/author/show/7237172.Gregory_V_Boulware
https://www.exploreb2b.com/users/gregory-boulware
http://thebookmarketingnetwork.com/profile/GregoryVBoulware
http://www.wattpad.com/user/GregLitideas
http://literarygreg10xsmenow.tumblr.com/
http://koobug.com/GregoryVB_Author?p1498
http://about.me/gregory_boulware
http://www.pinterest.com/writerauthor6bk/pins/
https://plus.google.com/111976345290342184104/posts
http://www.bookcrossing.com/mybookshelf/GVBoulware/all
http://blackhistory.com/cgi-bin/show_member.cgi
http://hbcu.com/cgi-bin/show_member.cgi
http://blackwomenconnect.com/cgi-bin/show_member.cgi
http://blackinamerica.com/cgi-bin/show_member.cgi
http://blackauthorsconnect.com/cgi-bin/show_member.cgi
http://chocolatepagesnetwork.com/cgi-bin/show_member.cgi
"Amazon"
http://www.amazon.com/s/ref=sr_gnr_fkmr0?rh=i%3Astripbooks%2Cn%3A283155%2Ck3AGregory+V.+Boulware&keywords=Gregory+V.+Boulware&ie=UTF8&qid=1324957155
And
"Twitter"
https://twitter.com/#!/AuthorBoulwareG
'Black Cowboys'
https://images.search.yahoo.com/search/images;_ylt=AwrB8pFdRCdUlnoAm6ijzbkF;_ylu=X3oDMTB1N2Zma2d1BHNlYwNmcC1hdHRyaWIEc2xrA3ZpZXdtb3JlBGl0Aw--?p=black+cowboys+of+the+old+west
~ The Acrimonious, Gauche, and Incongruous - 'Ajantala' ~
http://boulwareenterprises.wordpress.com/2014/09/30/the-acrimonious-gauche-and-incongruous-ajantala/
http://blackhistory.com/cgi-bin/blog.cgi?blog_id=271499&cid=10
http://theajantala.blogspot.com/
*/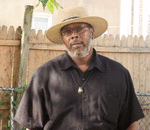 Posted By: Gregory Boulware, Esq.
Saturday, November 1st 2014 at 4:57PM
You can also
click here to view all posts by this author...