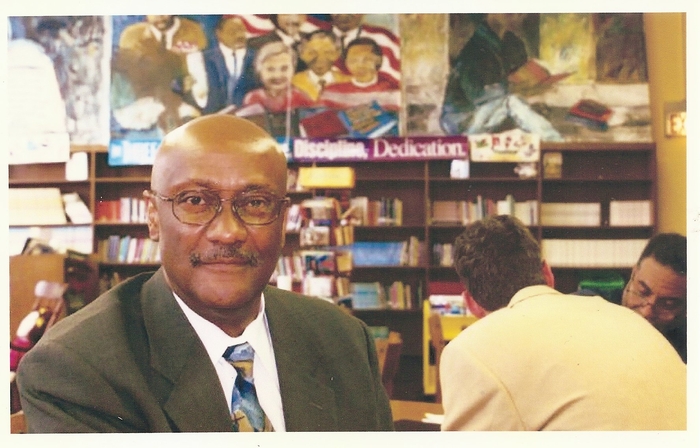 The last time we were together, we discussed about how other people, who don't look like us can come into the Black American neighborhood and do business and the change has went backwards since the Ragan presidency some 30 years ago and Once again, we as a people, have made the wrong choice. Our grandfathers fought for the right to vote, died for the right to vote and what did we do, we turned our back and sat it out and now the conservative Supreme Court was picked and now they are limiting away our rights again. Just look at all the disrespect that is happening to the office of The Presidency.
I would like to pick back up at Daniel 9 See, I can tell you but I want you to read it for yourself. See I know that we have been LIED to so, many times by people we think is telling us the truth but I just want you to read it for yourself. Question everything, you will not ever hear me say to you, TRUST ME or BELIEVE WHAT I SAY! Why should you? I want you to prove all things because you might just save your life someday by having that kind of attitude.
Daniel 9: 9 To the Lord our God belong mercies and forgivenesses, though we have rebelled against him;
Even though we as a people rebelled against YAH / GOD The Most High, though his mercies and forgivenesses, he is willing to forget us.
11 Yea, all Israel have transgressed thy law, even by departing, that they might not obey thy voice; therefore the curse is poured upon us, and the oath that is written in the law of Moses the servant of God, because we have sinned against him.
So now, we know, which one we honor, don't we? All of Israel is cursed because we have broken the Law, so there for the curse is poured upon us.
12 And he hath confirmed his words, which he spake against us, and against our judges that judged us, by bringing upon us a great evil: for under the whole heaven hath not been done as hath been done upon Jerusalem.
Now that is something, YAH, confirmed his word by bringing upon us a great evil. Out of all the people on the planet, none of this curse have been afflicted on any other people but us, The Black Hebrew Israelite, the same people who YAH / GOD told Moses to go into Egypt to tell Pharaoh to let his people go. We cannot escape it. This is why I know, this is from God. So, we are up under the curse. We the people that YAH / GOD has chosen to be his priest, we are the people that was supposed to set that good example to the rest of the world. We made the wrong choice so, we as a people was thrown up under the bus. We are going to find out about this GOD we don't serv. Let us go to Isaiah 5: 11 I tell people all the time that ignorance is a liability and it is not an asset. Somebody LIED to you when they told you what you don't know, will not hurt you. Everything in this Bible that you did not know about has hurt you. If you would have known about it, you would not allowed yourself to get hurt by it. So, now what do we do? We have sinned against GOD and we are all happy and living for the weekend, we party and everything and then we hide our condition from ourselves and others, we don't pay no attention to the word of GOD. Now because we are like this, look what happen to us.
1 Woe unto them that rise up early in the morning, that they may follow strong drink; that continue until night, till wine inflame them! 12 And the harp, and the viol, the tabret, and pipe, and wine, are in their feasts:
When I saw this passage, I recognized myself and my former friends and my black people. I got sick of that because this is what we do, as we go through life only thinking about me and only me, not my brother or sister, that, had to change, that must change.
but they regard not the work of the Lord, neither consider the operation of his hands.
We don't pay attention to none of the Lords work.
13 Therefore my people are gone into captivity, because they have no knowledge:
See, some of us refuse the knowledge of God and walk in his light and obey him. So, now we are here, We don't know why we are here and our condition is getting worst and some of us got the nerve to say, the boys, will be boys. Now we think that things have gotten better because we got a Black President in office and all that, if you thing for a moment that things are getting better, you got another thing coming, you got to be sleep. Now you have to conservatives telling other foreign countries not to honor any agreement that our president hammers out because it will not be worth the paper it is written on. These are signs of the end times Brothers and Sisters.
and their honourable men are famished, and their multitude dried up with thirst.
The elders, that is you and I Brothers and Sisters have dropped the ball because we think we are living the good life and we are not teaching our children right from wrong. We are having other kids raising our children in gangs and our children are being shot down in the streets and if they are blessed, they in up in jail. So, we need to talk to one another straight with respect and love, build up one another, and teach one another.
14 Therefore hell hath enlarged herself, and opened her mouth without measure: and their glory, and their multitude, and their pomp, and he that rejoiceth, shall descend into it.
Our children are willing to go right into this hell, we have dance right into this thing. Thinking they are going to have fun. Our sons, selling dope, shooting one another up, full of dope. Our daughters are out selling their bodies to get high but we don't see this, we think that things are getting better but the other shoe is about to drop when the conservatives start to cut off the government funded programs that many of us enjoy like food stamps, public housing and Aid to Dependent Children ADC. We think, well I got mine, OK.
You know what our poor young Black people are going to do, is lay in the cut and watch you go to work and once they get your pattern down, they will run in your home and take what is yours. Not because they are mean and evil, to will be because they will be disparate. Do you understand what I am saying? Because we have no knowledge, we have gone into captivity and hell has enlarged itself without numbers. So, somebody has told you that hell, is a place of fire. Hell is a state of condition for the living and this is just one form of hell. Hell is that you are working and you can't pay your bills that is hell Brothers and Sisters. It is hell when you got to decide to pay your gas bill or buy food. It is hell when you are scared of your own children. That is what it means that hell has enlarged herself. The Lord said he was going to bring these cursus on us because we forced him too. Here's what I am talking about.
Song of Solomon 1 The song of songs, which is Solomon's. Did Solomon write about himself, lets see. Because there is some information here, you need to know and we need to know who we are dealing with. See, that is are problem, we have been told that this is the slave masters religion and that could not be further from the truth. We need to know who we are dealing with. If we have known who we was dealing with, we would not be in this condition because we would not have crossed him.
1. The song of songs, which is Solomon's.
Just letting us know who wrote these songs.
5 I am black, but comely, O ye daughters of Jerusalem, as the tents of Kedar, as the curtains of Solomon.
Right away, Solomon is telling you that he is a Black man, King of Israel, a Hebrew.
6 Look not upon me, because I am black,
Have you ever seen anybody get black because the Sun was upon him? That is just a metaphor Brothers and Sisters, he used this to make sure you know what he is talking about.
I want to stop right here until next time we get together and I will pick this up just where I left off.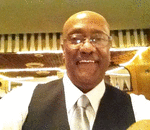 Posted By: Deacon Ron Gray
Tuesday, March 17th 2015 at 8:48AM
You can also
click here to view all posts by this author...