'Thane of Cawdor'
By
Gregory V. Boulware, Esq.
~11.15.11~
Shakespeare - A Tale of Honor, Battle, Murder, and Deceit!
Story #4 Within The Pages of 'Hallow I'
The brief appearance of a trio of witches and then moves to a military camp, where the Scottish King Duncan hears the news that his generals, Macbeth and Banquo, have defeated two separate invading armies—one from Ireland, led by the rebel Macdonwald, and one from Norway. Following their pitched battle with these enemy forces, Macbeth and Banquo encounter the witches as they cross a moor. The witches prophesy that Macbeth will be made thane (a rank of Scottish nobility) of Cawdor and eventually King of Scotland. They also prophesy that Macbeth's companion, Banquo, will beget a line of Scottish kings, although Banquo will never be king himself. The witches vanish, and Macbeth and Banquo treat their prophecies skeptically until some of King Duncan's men come to thank the two generals for their victories in battle and to tell Macbeth that he has indeed been named thane of Cawdor. The previous thane betrayed Scotland by fighting for the Norwegians and Duncan has condemned him to death. Macbeth is intrigued by the possibility that the remainder of the witches' prophecy—that he will be crowned king—might be true, but he is uncertain what to expect.
http://www.sparknotes.com/shakespeare/macbeth/summary.html
https://en.wikipedia.org/wiki/Macbeth
http://www.openculture.com/2015/09/young-orson-welles-directs-voodoo-macbeth.html
/*
The year of Our Lord is 1587.
Mantieth, Caithness, Angus, Lennox, and the true King of Scotland tell of revenge for the murders caused by MacBeth and his Lady.
In the evil dominated atmosphere, three witches, being bored conceived the notion to use someone to entertain them. Mischief was the notion; MacBeth came to be chosen. Along with his nag of a wife, the witches began put forth the notion of his greatness by way of death.
His wife plotted the murder of Duncan, King of Scotland. Lady MacBeth would do anything to gain the throne, even commit murder. MacBeth is also guilty. He wanted power over men. He stood by and allowed his wife to carry out her plot for ambitions sake. On the battlefield, he was great and victorious.
MacBeth, now being king, with the intention of keeping in that way, had Banquo murdered by assassins. Fleance, and his son, escaped. Macbeth hired assassins to murder them. He normally despised men hired for killing.
His evil demeanor had no bounds once he acquires the throne of Scotland. MacDuff, being the one to openly question MacBeth, is also targeted for murder. He poses a threat to the truth of Duncan's death.
MacDuff's family is murdered while in the care of MacBeth. Malcolm, a soldier, a brother to Donalbain, both sons to King Duncan, true heir to the throne is careful in trusting MacDuff. He fears MacDuff is loyal to MacBeth. It has been reported that the brothers were bribed and suspected of killing their father as being the reason for their flight; Donalbain to Ireland and Malcolm to England. After Duncan's death and funeral, Macbeth was crowned King of Scotland and Lady MacBeth as Queen. The coronation took place at the royal palace. Obviously, the party was unattended by Donalbain and Malcolm.
In attendance were attendants to the King and Queen, Lennox, Ross, and many noblemen. They were high lords of the realm as were many others who were in attendance to the banquet at 'Inverness Castle.' Several ghosts were also in attendance to the affair as well. Hectate, an elder of the witches, scolded the three for their deed of mischief without consulting her. She was not in agreement with their choosing MacBeth. She ordered them to make things right. They did as they were told.
They cast another spell and the four of them celebrated around a fired black cauldron of witches brew, chanting in unison, "Something Wicked This Way Comes!" MacBeth and his Lady were being haunted in their dreams, asleep and awake, constantly.
The King was hounded not only in his sleep, but while he was awake, drunk or sober. The major message in the haunting was a constant warning, "Beware MacBeth, Beware MacDuff!"
In England, Malcolm and MacDuff planned revenge against MacBeth.
He could have gained the throne thru his valor alone. Duncan, the King, was old and on his way out. I believe that he had more faith in MacBeth than his own two sons, Malcolm and Donalbain.
The act of Duncan's murder was heinous. Lady MacBeth not only poisoned him, but also stabbed him with the daggers of his bedroom guards. Not to mention, the dagger of the mind. Macbeth killed them both – innocent men.
MacDuff, another soldier of the king, is the first to ponder MacBeth's guilt in the king's murder. He later becomes nemesis to MacBeth. MacDuff suspects Lady MacBeth as well. Banquo was with MacBeth when the witches interviewed him; knowing of the prophecy, he immediately knows that MacBeth is responsible for the King's death. Banquo also fears for his life and the life of his son, Fleance.
The prophecy had come to light and MacBeth would probably kill him for being witness to the murderous deeds. MacBeth would kill his son for being prophesized to rule Scotland. MacBeth did not want the throne to belong to anyone but he and his bloodline.. His bloodline would never rule for the prophecy told of Banquo's descendents being the future rulers.
At the field near MacBeth's castle in Donsinance, Malcolm, MacDuff, and a soldier called Siward and Battle-men of England approached. They carried battle arms, flags, drums, and the branches from trees and shrubbery. From within the castle walls, in the distance, a woman screamed!
The report also entailed a trick to the eye. They believed that they saw the Forrest moving!
"There is movement in the wood!"
Suddenly, the tower guards spotted a showing of arms and war power. The battle bell rang! A Nobleman's Army, led by Mantieth, Caithness, Angus, Lennox, and the True King of Scotland. The revenge of the murders caused by MacBeth and his Lady, the spell cast by the coven of witches, came to pass with the battles end. Decapitation was MacBeth's end.
His Lady's fate was off the top of the keep's battlement bulwarks and walls.
Malcolm, the King of Scotland thought aloud as he viewed the impaled bodies on the battlefield; MacBeth's head was mounted atop the stake in the forefront.
"I wish that our missing friends were here, safe and sound."
Til Next Time….
*/
Posting List Links and Locations to Articles by Boulware
~ 'The E-Store for Books by Gregory V. Boulware, Esq.' ~
http://boulwareenterprises.com/-_A_Portentous_Epoch_~.html
http://thebookmarketingnetwork.com/profiles/blogs/the-e-store-for-books-by-boulware
/*
~BoulwareEnterprises~
http://www.BoulwareEnterprises.com
"Article Posting Sites"
http://www.blogger.com/profile/10910946197037982583
http://www.BoulwareEnterprises.wordpress.com
http://www.linkedin.com/pub/gregory-boulware/10/435/44b
https://www.goodreads.com/author/show/7237172.Gregory_V_Boulware
http://thebookmarketingnetwork.com/profile/GregoryVBoulware
http://www.wattpad.com/user/GregLitideas
http://literarygreg10xsmenow.tumblr.com/
http://koobug.com/GregoryVB_Author?p1498
http://about.me/gregory_boulware
http://www.pinterest.com/writerauthor6bk/pins/
https://plus.google.com/111976345290342184104/posts
http://www.bookcrossing.com/mybookshelf/GVBoulware/all
https://www.facebook.com/profile.php?id=100009002895659
http://ezinearticles.com/?expert_bio=Gregory_V._Boulware
~The Connect Platform~
http://blackhistory.com/cgi-bin/blog.cgi?id=641608
http://hbcu.com/cgi-bin/blog.cgi?id=641608
http://hbcuconnect.com/cgi-bin/blog.cgi?id=641608
http://blackauthorsconnect.com/cgi-bin/blog.cgi?id=641608
http://blackwomenconnect.com/cgi-bin/blog.cgi?id=641608
http://blackinamerica.com/cgi-bin/blog.cgi?id=641608
http://chocolatepagesnetwork.com/cgi-bin/blog.cgi?id=641608
"Amazon"
http://www.amazon.com/Gregory-V.-Boulware/e/B00OI16PDI/ref=ntt_dp_epwbk_0
And
"Twitter"
https://twitter.com/#!/AuthorBoulwareG
*/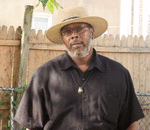 Posted By: Gregory Boulware, Esq.
Saturday, February 13th 2016 at 5:48PM
You can also
click here to view all posts by this author...