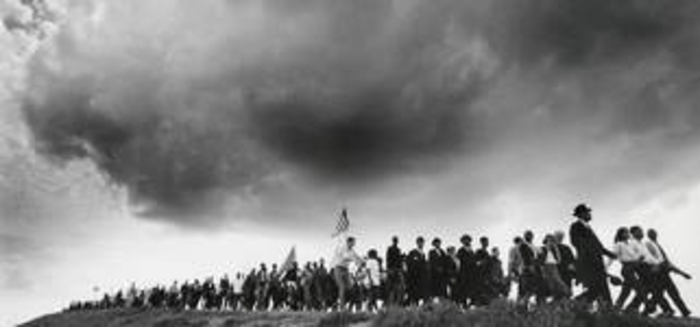 "Keep Your Eyes On The Prize"
~ 'To Disavow – or Not To Disavow!' ~
By
Gregory V. Boulware, Esq.
/*
In light of the recent postings and videos in and of the "Social Media Platforms and Forum" controversy surrounding people who adamantly throw their stalwart support behind and for the devil who appears as trump…here's a bit more 'proof-in-the-putting of 'a true down-in-the-woods-show-nuf' "BIGOT and RACIST" with tried and true practicum in the lifestyle of such a person and its people who follow such a creed!
~ 'VOTE 2016 NOW and FOREVER!' ~
This added information is intended for the enlightenment and armament of and for those who are not sure where they should stand in the posterity and defense of and for their families and society as a whole.
~ 'A Bigot is a Bigot is a Bigot and a Racist!' ~
http://blackinamerica.com/cgi-bin/blog.cgi...
~ A Question Was Raised, "Show Me The Proof!" ~
http://blackinamerica.com/cgi-bin/blog.cgi...
Deacon Ron Gray's Post:
"Donald Trump stumbles on David Duke, KKK"
http://blackinamerica.com/cgi-bin/blog.cgi...
Donald Trump and the True Meaning of "I Disavow"
—Kevin Drum on Wed. March 2, 2016 12:57 PM PDT
http://m.motherjones.com/kevin-drum/2016/0...
I've now written my quota of one non-Trump post this morning, and surely that's enough? So let's move on. I'm fascinated to see that Joe Weisenthal picked up on something that I noticed too during Trump's late-night press conference on Tuesday:
Here's what happened. A reporter asked Trump once again to comment on the David Duke/KKK endorsement, and Trump whined that he had already written a Facebook post and a tweet and, really, just how many times was he supposed to disavow the guy? But as Weisenthal points out, Trump repeatedly said "I disavow, I disavow, I disavow," without ever mentioning who he was disavowing. And since the reporters weren't given mics, you really couldn't hear what the question was about. You'd only know if you've been following this controversy.
I don't think this was a mistake. Trump has done it too many times. On Facebook, on Twitter, on Good Morning America, and then again last night. His ritualistic phrase is "I disavow" without providing a clear, simple sound bite about who or what he's disavowing. Nor does he ever say anything more in the way of condemnation. His Twitter and Facebook posts, for example, had merely this terse comment: "As I stated at the press conference on Friday regarding David Duke- I disavow."
It's pretty clear what's going on here. Technically, Trump is in the clear. He has disavowed David Duke. But there is no sound bite or video snippet that shows him clearly criticizing either Duke or the KKK or white supremacist groups in general. And as Trump knows better than anyone, it's audio and video excerpts that really matter. That's what people see, not brief Twitter or Facebook posts.
Trump now has the best of all worlds. He can truthfully say that he's repeatedly denounced David Duke. He can mock the media for unfairly making a big deal out of it. But for his less savory supporters, there's no video of him clearly and unequivocally condemning the Duke or the KKK—and they understand perfectly well what this means. They're old hands at the wink and the nod.
If it were anyone else, I'd say this was all carefully calculated. But Trump has such an instinctive grasp of TV that I wouldn't be surprised if this just came naturally to him without any real thought. He is truly a master of the modern media era.
UPDATE: This is fascinating. One minute after publishing this, I wandered over to The Corner and read a Jonah Goldberg post making exactly the same point I did. Goldberg doesn't think Trump's phrasing is an accident either:
It is obvious to me that Trump didn't want to denounce David Duke and the Klan in the Jake Tapper interview. The "bad earpiece" explanation is a transparent lie....And when Tapper mentioned the KKK, Trump still didn't say, "Wait a second . . . " and rip into the Klan. The question is, Why?
....Denouncing the Klan should be easy. You shouldn't have to think about it....The one thing you shouldn't do is sound like you're reluctant to condemn the Klan(!) or that you're dog-whistling that you don't really mean it when you do. Yet when you watch the Tapper interview, it becomes clear what is really going on: He think condemning the Klan will hurt him with conservatives or southerners or both....In other words, the issue isn't that conservative opponents of Trump think he's a Klan supporting racist, it's that Trump thinks many of his conservative supporters are. And that's just one reason I don't want this guy speaking for me.
Yep. And when was the last time Goldberg and I agreed about something? It just goes to show that Trump really does bring people together.
http://m.motherjones.com/kevin-drum/2016/0...
>
Donald Trump Retweets Nazi-Sympathizing White Supremacist
BY
EMILY ATKIN
JAN 22, 2016 11:57 AM
http://thinkprogress.org/politics/2016/01/...
We're only one week away from the start of the presidential primaries, and the Republican frontrunner is promoting the commentary of a white supremacist.
On Friday, Donald Trump took to Twitter to insult one of his Republican opponents, former Florida Gov. Jeb Bush. After lambasting Bush for being a "low energy guy," Trump retweeted another user's photoshopped picture of a disheveled Bush holding a "Vote Trump" sign outside of the Trump tower.
The problem, however, is that the account he retweeted appears to be operated by a Nazi sympathizing white nationalist.
>
Here's What Happened During Donald Trump Jr.'s Interview With A White Nationalist
Christina Wilkie
National Political Reporter, The Huffington Post
http://www.huffingtonpost.com/entry/donald...
The conversation turned to immigration quite quickly.
03/03/2016 04:13 pm ET | Updated Mar 03, 2016
Donald Trump Jr. explained how his father would win the white working-class vote during an interview this week with James Edwards, a white nationalist and conservative radio host.
Trump Jr. is the son of Republican presidential candidate Donald Trump, who has consistently come under fire for his racist policy proposals and rhetoric.
"We've built more jobs, union [jobs] and stuff like that, than anyone," Trump Jr. said during Tuesday's interview, referring to his father's construction business.
Edwards initially booked Trump Jr. for his radio show, "The Political Cesspool." He is also known for writing racist and anti-Semitic pieces on his website. Edwards told The Huffington Post earlier this week that he and his colleagues "reject media descriptions of our work as 'white supremacist,' 'pro-slavery' and other such scare words."
A scheduling conflict apparently kept Trump Jr. from appearing on his show, so the host joined Sam Bushman's "Liberty Roundtable" to speak to the GOP front-runner's son. After the interview, Trump Jr. said he hadn't been aware of Edwards' history when he agreed to be a guest on his show.
"I certainly had no idea of James' background, and if I had I would have refused," Trump Jr. said.
As Edwards questioned Trump Jr., he steered the conversation to issues of race and immigration.
"You're not only going to win with the minorities, but the white working class is going to come out and vote, which is really the base [of the Republican Party]," Edwards said to Trump Jr., who agreed heartily.
"Those traditional jobs, union jobs, you think they're going to vote for Hillary [Clinton]?" Trump Jr. asked. "What have the Democrats done for them? They let in all this illegal immigration, everyone who doesn't belong here. They say, 'Give 'em jobs, give 'em health care, and let them undercut your wages.'"
"Those guys are going to come out for a Republican for the first time," he added.
Trump Jr. and the radio hosts also found common ground in their disdain for the mainstream media.
This isn't just a political campaign, it's a movement.
Donald Trump Jr.
"It's so disingenuous at this point. ... It's so phony," Trump Jr. said of how his father has been covered in the press. "But real people are getting it now. That's what's amazing, because this isn't just a political campaign, it's a movement."
The hosts at times seemed to bait Trump Jr. into using phrases that are coded language to white supremacists, and into expressing support for ideas that white nationalists have long championed.
Trump Jr. described how the political elite in both parties have failed to give "a voice to the hard-working Americans who made this country so great." A common talking point for white nationalists is to deny the contributions of immigrants and minority groups in America. Europeans settled America, they argue, and therefore the U.S. should be a white nation.
Democrats "cater more to people here illegally, and countries who would like to see us wiped off the face of the earth," Trump Jr. said.
That Trump's son and campaign surrogate agreed to an interview with a white nationalist caused controversy earlier this week, after Edwards wrote about the scheduled sit-down on his blog.
Trump's campaign initially denied that the candidate's son had done an interview with Edwards. It said later that the radio appearance had been scheduled by a press agency, and that Trump Jr. hadn't known about Edwards' history.
As the campaign worked to distance itself from Bushman and Edwards on Thursday, Bushman responded by threatening to release emails Trump's press agents had sent Edwards, asking for an interview.
"Don't play games with me," Bushman said on his radio show. "We have the emails. We can prove it. And we've even sent the emails to the campaign headquarters, and so they know the truth. But they don't want to tell the truth."
Following the interview, Edwards marveled that it had been easy to secure media credentials from the Trump campaign for a rally last weekend.
Other Republican presidential candidates, Edwards said, have refused to give him an interview.
"Ted Cruz, Rand Paul, Marco Rubio, none of them even would make any time for us," Edwards said. "Then we asked for credentials at the Trump rally, and we got them right away. Then they reach out to us, and ask, do we have an opportunity to chat? This is interesting, to say the least, about who's who [in the presidential race]."
Trump has repeatedly disavowed the support of notorious white supremacists like former Ku Klux Klan leader David Duke. However, he proposes banning Muslims from entering the U.S. and building a wall along the Mexican border. Both of these ideas are popular with white supremacists, many of whom say it's been 40 years since they've seen a presidential candidate so populist and nativist.
This piece has been updated with information about Bushman's response to the Trump campaign.
Editor's note: Donald Trump is a serial liar, rampant xenophobe, racist, misogynist, birther and bully who has repeatedly pledged to ban all Muslims -- 1.6 billion members of an entire religion -- from entering the U.S.
>
In tense wake of Donald Trump's Chicago rally, Obama pleads for unity
By
REENA FLORES CBS NEWS March 12, 2016, 7:53 PM
http://www.cbsnews.com/news/in-tense-wake-...
President Obama gave a somber denouncement of the 2016 presidential race's escalating chaos Saturday, just as the aftershocks of violent clashes between Donald Trump supporters and protesters in Chicago were felt across the country.
"Our leaders -- those who aspire to be our leaders -- should be trying to bring us together and not turning us against one another and speak out against violence and reject efforts to spread fear or turn us against one another," the president told supporters at a fundraiser in Dallas. "And if they refuse to do that, they don't deserve our support."
CBS News journalist detained as Chicago Trump rally turns violent
Rather, Mr. Obama said, "the best leaders -- the leaders who are worthy of our votes -- remind us that even in a country as big and diverse and inclusive as ours, what we've got in common is far more important than what divides any of us."
While the president did not name any Republican candidates in particular, his speech seemed to take aim at the current GOP front-runner, whose recent campaign events have seen an uptick in aggression between supporters and anti-Trump activists.
"This is not about political correctness," Mr. Obama said, riffing off Trump's oft-repeated complaint that Americans have become too concerned with the PC police. "It's about not having to explain to our kids why our politics sounds like a schoolyard fight. We shouldn't be afraid to take them to rallies or let them watch debates. They watch the way we conduct ourselves. They learn from us. And we should be teaching them something about this democracy as a vibrant and precious thing."
"We should be teaching them how to disagree without being disagreeable and how to engage and how to analyze facts," Mr. Obama went on, to wild applause. "And how to be honest and truthful. And admit if you make a mistake. And teach them that politics at its best is about a battle of ideas and resolving our differences without encouraging or resorting to violence."
Nazi-saluting Trump supporter says she's no Nazi
Trump protest organizer calls raucous night a "win"
The president's appeal strikes a distinct contradiction to the typical pattern of events at Trump rallies, where a nearly routine call-and-response act begins with demonstrators disrupting the candidate's speech and continues with Trump dealing out crass insults. Typically, the ritual ends when security tosses out the activists with no further drama.
But the tenor of these protests -- along with Trump supporters' subsequent reactions -- have worsened in recent weeks.
On Thursday, a rally attendee was arrested after he allegedly punched an activist in the face with no provocation, just as police were escorting the man from the building.
And at a planned Friday rally in Chicago, tensions reached a critical mass.
Shouting matches and bloody fistfights broke out both inside and outside of the University of Illinois at Chicago arena. Earlier in the evening, Trump canceled his appearance due to safety concerns.
Mr. Obama was not the only Democrat to condemn the increasingly hostile tone of Trump's campaign.
At a town hall event in Cleveland, Ohio, Saturday, Hillary Clinton urged her supporters to deny hatred at every turn.
Ted Cruz denounces clashes at Donald Trump rally
"The ugly, divisive rhetoric from Donald Trump and the encouragement of violence and aggression is not only wrong, but dangerous," Clinton said. "If you play with matches you can start a fire you can't control. That is not leadership, that is political arson and the test - the test of leadership and citizenship is the exact opposite."
"If you see bigotry, oppose it. If you see violence, condemn it, if you see a bully, stand up to him," she added.
Vermont Sen. Bernie Sanders, addressing Trump's charge that Sanders supporters were behind Friday's violence, said, "I don't think our supporters are inciting -- what our supporters are doing is responding to a candidate who has in fact in many ways, encouraged violence."
"The issue now is Donald Trump has to be loud and clear and tell his supporters that violence at rallies is not what America is about and to end it," Sanders said in Chicago.
And it's become a bipartisan effort.
Ohio Gov. John Kasich, Texas Sen. Ted Cruz and Florida Sen. Marco Rubio have all decried the violence.
Rubio, particularly, seemed affected by the developments in Trump's campaign and appeared to waver on his promise to back the eventual GOP nominee if Trump won the primary race.
"We are being ripped apart at the seams now, and it's disturbing and I am sad - I am sad for this country," Rubio told reporters in Largo, Florida. "This country is supposed to be an example to the world."
>
Trump Rally Nearly Turns Into A Full-Blown Race War In St. Louis
March 11, 2016 4:15 pm
http://www.addictinginfo.org/2016/03/11/jf...
•
Tensions ran high outside of a campaign rally for Donald Trump in St. Louis, Missouri. Thousands of Trump supporters waited outside in line to see the Republican primary front-runner speak at the Peabody Opera House located in the downtown area of St. Louis.
According to the St. Louis Dispatch, protestors were also in attendance at the campaign rally. They report:
"Supporters wore red Trump hats, waved American flags, and bought T-shirts and buttons from concession stands up set up around the perimeter. Protesters held up signs to crying hatred and, in a few cases, comparing Trump to Adolf Hitler.
"We're just trying to join with the Muslim community saying hate speech has no place here," said Jay Kanzler, an Episcopal priest and attorney who was among the protestors. "We stand with our Muslim American brothers and sisters, our Jewish brothers and sisters, our Christian brothers and sisters for this community. We're not going to let Donald Trump's hate speech divide us."
This lead to a near all-out race riot between Trump supporters and protestors. A man can be seen in video footage being escorted away from the event by police. The man was assaulted by insults from Trump's supporters waiting in line.
One Trump fan screams at the man, saying:
"Hey, **** Islam! Allah is a whore! Jesus is the most high god and you ***es are done. So **** Islam."
>
Van Jones calls out Donald Trump's 'very very disgusting' attempt to start black-Latino race wars
By
SARAH K. BURRIS
http://www.rawstory.com/2016/02/van-jones-...
After Donald Trump's South Carolina press conference on Monday, CNN contributor Van Jones said that the way that Trump is attempting to drive a wedge between African Americans and Latinos is a "sinister move" after Barack Obama was able to unite both communities.
"Somebody raised the DREAMers, the young Latinos who everyone loves, he puts them down. He says they're not American. I only care about Americans. He pivots directly to blacks. This guy is going to try to sow dissension not just in the Republican ranks within America itself, he's going to try to split the Obama coalition. This guy is very, very dangerous and bad news for America."
Trump has drawn criticism since the beginning of his campaign for anti-immigrant and anti-Mexico remarks. But Lou Gargiulo, Trump's campaign co-chair from New Hampshire pushed back against Jones saying that decision makers are "putting people who come here illegally ahead of the black community."
That's when Jones lashed out bringing up the coalition of people who supported Obama, "this sort of thing you just heard, which I think is very disturbing. I live in Southern California now, the Latinos, the Mexicans vs. the blacks, all this sort of stuff and people at the bottom fighting over crumbs and Obama's leadership said 'listen, let's stop that. Let's try to be one country.' And people say Obama's so divisive, guess what, you don't see African Americans and Latinos fighting anymore. And so the idea that Donald Trump would jump in and restart that old fight, I think is very very disgusting."
Jones also couldn't understand what Trump was thinking by going after George W. Bush on 9/11 in a southern primary state like South Carolina. "That is bizarre," Jones said. "I'm gonna tell ya, as a southerner, if this does not blow up in his face, nothing can stop this guy."
https://plus.google.com/101361411397323635...
Til Next Time…Politicos
~ "SANKOFA" the "MAAFA"
http://blackhistory.com/content/273292/maa...
http://blackhistory.com/content/288611/san...
In Pride, Peace, Justice, and Love
'G'
http://www.blogger.com/profile/10910946197...
>
"Keep Your Eyes On The Prize"
http://blackhistory.com/content/288593/a-t...
~ 'Reparations - Not Forty Acres and A Mule' ~
http://blackhistory.com/content/290845/rep...
'Hot Buttered Soul'
"Black History Contributions"
(Part One)
http://blackhistory.com/content/290865/hot...
'Hot Buttered Soul': "Black History Contributions"
(Part Two)
http://blackhistory.com/content/290900/hot...
*/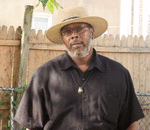 Posted By: Gregory V. Boulware, Esq.
Sunday, March 13th 2016 at 10:42PM
You can also
click here to view all posts by this author...