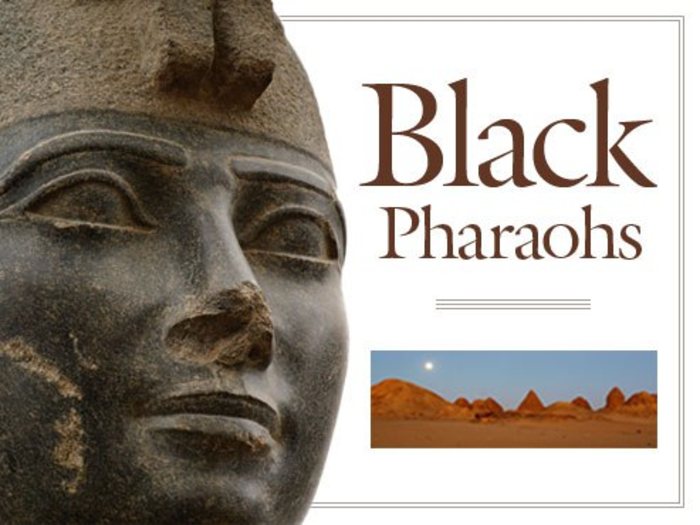 More Evidence of "BLACKS IN THE HOLY BIBLE!!!" PART EIGHT Continues…
"In Light of Cush/Kush the Dark"
Brothers and Sisters, I was doing some light night reading before I retire for the night, when I came across this article from are very own Brother Doctor Gregory V Boulware entitled: "In Light of Cush/Kush the Dark." I would like to share this with you tonight because it talks to the point of More Evidence of "BLACKS IN THE HOLY BIBLE!!!" PART Continues…
I first like to Thank Brother Doctor Gregory V Boulware for this thought provoking article on the subject. May YAH continues to use your gifts and talents to open the eyes of Yah's people.
…And Noah began to be a husbandman, and he planted a vineyard: and he drank of the wine, and was drunken; and he was uncovered within his tent. And 'Ham,' the father of 'Canaan,' saw the nakedness of his father, and told his two brethren without. And 'Shem' and 'Japheth' took a garment, and laid it upon both their shoulders, and went backward, and covered the nakedness of their father; and their faces were backward, and they saw not their father's nakedness. And 'Noah' awoke from his wine, and knew what his younger son had done unto him. And he said. "Cursed be Canaan; a servant of servants shall he be unto his brethren." And he said, "Blessed be the Lord God of Shem; and Canaan shall be his servant. God shall enlarge Japheth, and he shall dwell in the tents of Shem; and Canaan shall be his servant."
Adam, Sheth, Enosh, Kenan, Mahalalel, Jered, Henoch, Methuselah, Lamech, Noah, Shem, Ham, and Japheth with all the sons thereafter – The 'Edomites' born of the sons of Dishan, Uz, and Aran were the kings that reigned in the land of 'Edom.'
~The First Book of Chronicles~
Why is so little known about the 25th Dynasty of Ancient Egypt – A Dynasty of Nubian Pharaohs – and the period in which the Holy Bible was written?
What did Abraham, David, Moses and Solomon have in common?
Chosen by God is a documentary that explores the heroic efforts of Taharqa, a Black Egyptian Pharaoh. As a Prince he led an army that played a key role in saving Jerusalem during an epic battle against the Assyrians; who sought the destruction of the Hebrew society. If Jerusalem had fallen before the birth of Christ, how might the world be different today? Would we have seen the start of Christianity? These are questions we will never have to answer, because of the valor of a Black Leader.
***In the United States today, the white-power structure continues their attempts to dictate policies and reign in the control of the 'Black President' in power. Their position over who gets their support is of course the white-faced power broker of Israel. In direct opposition of established policies for peace and cooperation, the latest chastisement from the GOP pit:
"Get Over It!"
"The president should get over it," McCain said on CNN's "State of the Union." "Get over it — get over your temper tantrum, Mr. President. It's time we work together with our Israeli friends and try to stem this tide of ISIS and Iranian movement throughout the region."
Also interesting is another concept of this particular piece of history: let's say the Pharaohs were only Black when the 25th dynasty came in and instead of being villains of the bible, some part of the bible must have gotten edited out in a conspiracy to hide a later point in time where the Christian God chose the Black Nubians to save the Hebrews.
Up until the 25th dynasty, according to research, the Nubians were often oppressed by the Egyptians. Old artifacts from the time of King Tut, which were recently on display in London, show Brown-skinned Egyptians oppressing Black-skinned Nubians. That changed when the Nubians conquered Egypt (785-765 BC) and started the 25th dynasty.
Was the Pharaoh Taharqa of this Dynasty, mentioned twice by name in the Bible, the Angel that GOD sent to kill 185,000 Assyrians? (2 Kings 19:35) Why do the Old Testament Books of Chronicles and Kings end with this Dynasty? Did the Nubian protection of the Hebrews throughout this Dynasty, salvage and protect the Hebrew religion?
History describes the story of the Pharaohs of the 25th Dynasty, whose reign for more than a century emphasized a period in time of great achievements, contributions and feats accomplished by Black Leaders and Black People.
This was not just a time of conquest and military might, but a contributory era to modern civilization. The timeframe of around 700 BC was a period of Nubian leadership and rule that has been largely ignored by historians, but authenticated evidence shows that it was a time of achievement and greatness that sends a strong message to today's Black Community, particularly to Young Black Males by enforcing a stronger familiarity with the concept of success as evidenced by the election of Barack Obama, our nation's First Black President. This information also makes a strong statement toward showing all members of the public at large, "that Black People have a tradition of achievement and pride that evolved from a great Heritage!"
READ MORE: "In Light of Cush/Kush the Dark"
https://boulwareenterprises.wordpress.com/2015/03/24/in-light-of-cushkush-the-dark/
Like always, I cannot express more deeply enough, more intensely enough or sincerely enough that we, you Black American are not something that some heathens made, that we are the children of YAH'S and we must become aware of his love for his people, which is you Black American.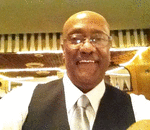 Posted By: Deacon Ron Gray
Friday, March 25th 2016 at 11:03PM
You can also
click here to view all posts by this author...