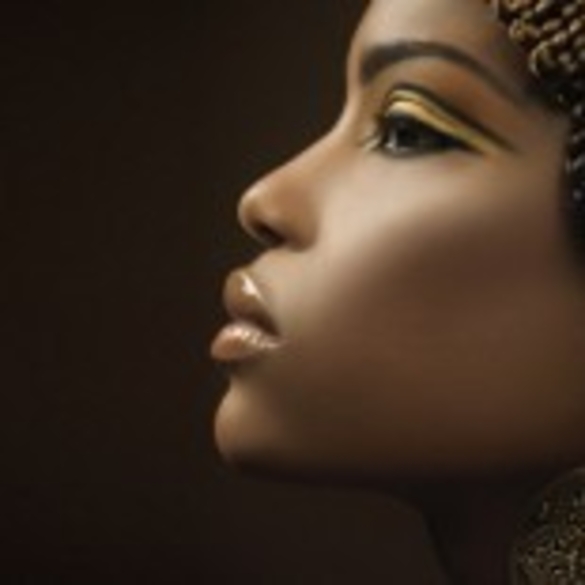 More Evidence of "BLACKS IN THE HOLY BIBLE!!!" PART NINE Continues…
Blacks in Biblical Antiquity
Good Morning Brothers and Sisters, as we continue to provide More Evidence of "BLACKS IN THE HOLY BIBLE!!!" for discovery and discussion I discover this RESOURCE from American Bible Society. This resource sites this and I quote: Bible Resources for Your Life
Whether you're reading the Bible for the first time, studying it in a group or trying to find new insights, Bible resources can help you to understand (and be changed by) God's Word. On this site, you can find the resources you need to start experiencing the Bible so that you can be transformed by encountering the God of the Bible.
The view of Africa that has evolved in recent centuries has little or no historical integrity inasmuch as it reflects Eurocentric interpretations of the Bible. However, new light is shining on biblical antiquity, and layers of unfavorable biases are being peeled away. In their place is a more congenial basis for inclusiveness and reconciliation in conjunction with an emergence of critical studies on the Black presence in the Bible and the recovering of ancient African heritage in the Scriptures. Consequently, persons of African descent now have the opportunity to rediscover consistent and favorable mentioning of their forebears within the pages of the Bible.
The presence of Blacks in the Old Testament/Hebrew Bible is rather substantial; fortunately, ours is an age that increasingly allows such an important fact to be acknowledged more widely than perhaps ever before. This topic has long been studied by Dr. Gene Rice, Professor of Old Testament, and he has supplied a representative listing of key Old Testament passages that mention, indeed often celebrate, the Black biblical presence:
•Nimrod, son of Cush, "the first on earth to become a mighty warrior." Nimrod is also credited with founding and ruling the principal cities of Mesopotamia (Genesis 10:8-12).
•Hagar, the Egyptian maid of Sarah (Genesis 16; 21:8-21). If Abraham had had his way, Hagar would have become the forebear of the covenant people (Genesis 17:18).
•Asenath, daughter of Potiphera, priest of On (Heliopolis), wife of Joseph and mother of Ephraim and Manasseh (Genesis 41:45, 51, 52; 46:20), whom Jacob claimed and adopted. (Genesis 48).
•Moses' Cu****e wife (Numbers 12:1). She was prpbably Zipporah of the Kenite clan of the Midianites (Exodus 2:21-23). If Moses' Cu****e wife is indeed Zipporah, then her father, Jethro, (also called Reuel), would also have been an African. Since Jethro was the priest of Midian (Exodus 2:16; 3:1; 18:1) and the mountain of God where Moses was called was located in Midian (Exodus 3:1; 18:5), and Jethro presided at a meal where Aaron and the elders of Israel were guests (Exodus 18:12), the Kenites may have been the original worshipers of God by the name of the LORD, that is Yahweh (YHWH). Jethro also instructed Moses in the governance of the newly liberated Israelites (Exodus 8:13-27).
•Phinehas, the grandson of Aaron and a high priest (Exodus 6:25). The name, Phinehas, is Egyptian and means literally, "The Nubian," or "The Dark-skinned One."
•The "mixed multitude that accompanied the Israelites when they left Egypt undoubtedly included various Africans and Asian peoples (Exodus 12:38).
•The unnamed Cu****e soldier in David's army. He bore the news of Absalom's death to David, and, in contrast to Ahimaaz, had the courage to tell David the truth about Absalom (2 Samuel 18:21, 31, 32).
•Solomon's Egyptian wife. She was an Egyptian princess and by his marriage to her, Solomon sealed an alliance with Egypt. (1 Kings 3:1; 11:1).
•The Queen of Sheba. She ruled a kingdom that included territory in both Arabia and Africa. When she visited Solomon, she was accorded the dignity and status of a head of state (1 Kings 10:1-13).
•Zerah, the Ethiopian. He commanded a military garrison at Gerar in SW Palestine and fought against King Asa of Judah and almost defeated him (2 Chronicles 14:9-15). After Egyptian influence ceased in Palestine, the Cu****e soldiers stationed at Gerar settled down and became farmers. Some two centuries after the time of Zerah, the Simeonites took over Gerar "where they found rich, good pasture, and the land was very broad, quiet, and peaceful; for the former inhabitants there belonged to Ham" (2 Chronicles 4:40).
•Cush, a Benjaminite (heading to Psalm 7). He is identified as Saul in the Talmud.
•The Ethiopian ambassadors who came to Jerusalem to establish diplomatic relations with Judah (Isaiah 18:1,2). They represented the Ethiopian Pharaoh, Shabaka (716-702) of the Twenty-fifth Dynasty of Egypt.
•The Ethiopian, Taharqa, spelled Tirhakah in the Bible. When Hezekiah revolted against Assyria in 705 B.C., he did so with the support of Shaboka and Shebitku (702-690), rulers of the Twenty-fifth Dynasty of Egypt. Tirhakah led an army in support of Judah during Hezekiah's revolt against Assyria (2 Kings 19:9; Isaiah 37:9). Tirhakah later ruled Egypt from 690-664.
•The Prophet Zephaniah. Zephaniah's father was Cushi, his grandfather Gedaliah, his great-grandfather Amariah, and his great-great-grandfather (King) Hezekiah (Zephaniah 1:1). Zephaniah was active about 630 B.C. and sparked a religious revival in Judah.
•Jehudi ben Nathaniah ben Shlemiah ben Cushi. The context in Jeremiah 36 indicates that Jehudi was a trusted member of the cabinet of King Jehoiakim of Judah (Jeremiah 36:14, 21, 23).
•Ebed-melech ("Royal Servant"), the Ethiopian. He was an officer of King Zedekiah who, at great risk to himself, saved Jeremiah's life (Jeremiah 38:7-13)., and was blessed by Jeremiah (Jeremiah 39:15-18).
The African presence in the Bible is not limited to the Old Testament. Indeed many Jews of the first century lived in regions where Africans intermingled freely with other racial and ethnic types. We too easily forget today that miscegenation or interracial marriage was an explicit part of Alexander the Great's policy; he wanted all subjects to have Greek blood flowing through their veins! Of course there was no notion of the modern idea of "race" during that time, but suffice it to say that the ancients had no problem with Black people nor did the Greeks and Romans consider them to be inferior.
I would like to stop right here for the purpose of this discussion because there are some great points here that really questions that The Holy Bible (King James Version) and its major characters are exclusively Caucasian. When we come back together we will explore the New Testament to discover and discuss the major characters and who they are as well.
Once again a great big Thank You to American Bible Society for this resource as More Evidence of "BLACKS IN THE HOLY BIBLE!!!" Continues.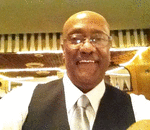 Posted By: Deacon Ron Gray
Saturday, March 26th 2016 at 10:54AM
You can also
click here to view all posts by this author...