Brooklyn, New York – On March 12, 2016 New York State's Regional Chamber of Commerce President Phil Andrews was featured on WebTV broadcast Conversations with Selwyn (CWS).
About: Conversations with Selwyn Journeys (CWSJ) – Hosted by Selwyn Collins
CWSJ is a webTV broadcast, which airs on Tuesdays and Wednesdays between 8:30pm and 10:00pm. It hosts conversations with people about their journeys and how they use their gifts and talents to empower and help others.
I invite my guests to imagine someone, a young person perhaps, listening to their story, and not only being impressed by their success, but amazed to learn that they had limitations, and fell, but got up to be where they are today. Imagine that story inspiring that young person to step beyond their limitations or challenges and one day becoming someone who of note.
One who discovers a vaccine that saves millions, perhaps a head of state or cardiologist, or even someone who helps an elderly across a busy street. Indeed, when stories of service to humanity are told, the importance of what we share can positively impact many lives.
This web broadcast has been recently honored by the Young Gifted and Black organization and two years prior, the Guyana Cultural Association in NY in recognition of my innovation in digital media, for bridging culture and ethnic divides, and the show has a wide reach to audiences in the Guyana, Caribbean Diaspora and global audiences.
About: Phil Andrews - Phil Andrews is the current President of the Long Island African American Chamber of Commerce, Inc. and Past President of the 100 Black Men of Long Island, Inc. He is the Founder of P.A. Public Relations Co.; Phil serves as Public Relations Director.
Prior to beginning his career in Public Relations, Phil was the Vice President of the Haircut Hut franchise. Phil has received many proclamations from notable political officials including former Nassau County Executive Thomas S. Gullotta, Nassau County Executive Ed Mangano and Assembly-woman Earlene Hooper Hill, 18th Assembly District of New York.
In 2010, Phil was honored for 50 or So around 50 by Long Island Business News. In 2011, Phil was honored by the Korean American Association of Greater New York (KAAGNY) with the "Good Neighbor Award".
Phil's work has been featured in multi-platform publications including Black Star News, The New York Beacon, Amsterdam News, Minority Business Review, The Network Journal and more. In 2016 Phil Andrews was awarded the In House Marketing Leadership Award by Long Island Business News.
He's also featured in "15 Years of Minority Business Development" a book published by Mr. Robert Adams. Phil is listed in Who's Who in Black America and the International Who's Who. Phil has served on several Board of Directors including the Roosevelt Chamber of Commerce, Roosevelt Kiwanis, Hempstead Chamber of Commerce, Bronx Hispanic Chamber of Commerce Chamber of Commerce, and is currently serving on the board of The INN (Interfaith Nutrition Network).
Don't forget to bookmark Conversations with Selwyn Journeys (CWSJ) at
http://www.conversationswithselwyn.com/
To view Phil Andrew's Interview on Conversations with Selwyn Journeys log on to
http://www.conversationswithselwyn.com/phi...
For more information regarding the Long Island African American Chamber of Commerce, Inc. you may log on to
http://www.liaacc.org/blog
For membership inquires, corporate sponsorship opportunities, or to be placed on our email list you may also email us at info@liaacc.org or log on to above link and enter email to be placed on our list.
Phil Andrews is a Huffington Post Blogger at
http://www.huffingtonpost.com/phil-andrews...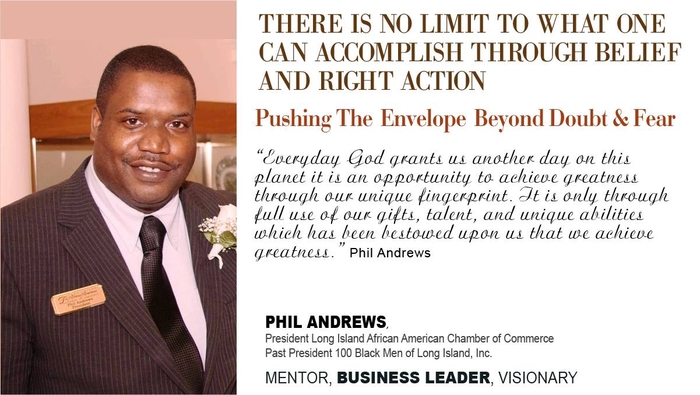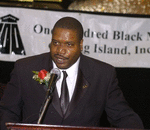 Posted By: phil andrews
Monday, May 9th 2016 at 10:50PM
You can also
click here to view all posts by this author...