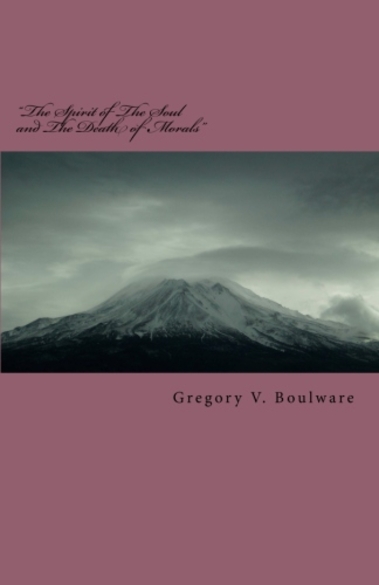 /*
"Not One Word Of Sympathy From Lips Spewing Hate!"
By
Gregory V. Boulware, Esq.
It is a travesty when politician's piggy-back their agenda's on the backs of the suffering mourners for their lost loved-ones! Where is the shame? Where is the sympathy? Where is the love and compassion?
Forty-Nine Dead, Many injured, and a country shook in the massacre of Florida's Orlando 'LBGT' Community. Quadrupled with the sadness and misery of death and fear, out of the ashes of divineness, bigotry, and evil intentions spewed the poison tongue of non-sympathetic finger pointing and false accusations by the presumptive presidential candidate. This act of non-compassion reflects the mandates of him and those who believe as he does… the direction of death-dealing leadership intended for the future of our country. Constant insults for our current President, Black Folks, Native Indigenous Folks, Latino-(Spanish-Speaking) Folks, Islamic Folks, Middle Eastern Folks, Asian Folks, and many other immigrants of this American Society have not dodged the bullets of the 'Trump!' Is this truly the leadership that will sit in the oval office of these United States?
I have continually asked, "Who is the bigger fool, the fool who leads or the fool who follows?" This demon is followed and supported by many who hate and despise the inclusive beliefs of our so-called American Society. Where and when will it end? Will it end when they have rounded up all who do not look like, believe like, talk like, live like, support a culture like, and/or dream like them? Is this the God fearing nation that awaits all who reside, visit, and befriends us? What will happen with the world-allies who also fear the destruction of Planet Earth if this un-Godly disciple takes the reins and sits in the saddle of leadership? How many of us fear for the future of our children, grandchildren, and the children after them? Would you want this type of creature to poise his voted-in finger to press the button that releases the beginning and end of disaster from another world war...killing every living being on the planet?
During a spotlighted press conference, which he loves, this demo-Gog spit out words of nothing but hatred and abandonment for all those he truly dislikes and hates. The insistence of wall building and exclusion spells nothing short of a return to 'Jim Crow,' 'Internment Camps,' and "A Total Society of White Domination, Oppression, and Superiority!"
There have always been the existence of those who would sell us out; those who would sell their own mother for the friendly pat upon the head, the illusion of inclusion and false reward...God has a plan for them, I'm sure.
People died! Families Mourned! Lives were lost! He spoke of who was supposedly responsible and the fault of laws allowing destitute people into the country. Not one word of sympathy for those families who have felt the pain of a lost member, innocent souls that have departed this Earth in terroristic horror through no fault of their own. He blamed the family of the lone gunman who brought the death-dealing rain of death and annihilation to those who had no clue that they were to be the tool for spewing more and more hate-speak by this threat to our posterity.
The death-dealer's Father did not have a clue to what his son was planning. He stated that he would be the first one to turn his son in to the proper authorities has he known! No cudo's for him by the would-be world leader.
"We Are Legion, For We Are Many!" Is this the time for the "War of The Gods?" It has been said that the Devil would rise amongst the weakened souls of Man! It has been prophesized that the Demons from Hell would rise up and begin the destruction of "All Mankind!" Is this what we are and have been witnessing along with the rise of 'White Superiority Throughout the World?'...I shudder to think this as being true, as we all; right-thinking, God-Fearing persons who have the power to stop this vile attack upon us, our people, the "People of God!" Even to those who are atheists and non-believers who do not believe in the "Most High" have something to fear from this hate-monger. We all should be made aware that this demonic leadership agenda for the mass and terrible destruction of Mankind will meet the end of existence should this "take-over" be allowed to happen - while standing by and doing nothing!
The justifiably angered President spoke out to this threat with vigilant and strong messaging.
President Obama goes on tirade against Trump over 'dangerous' Muslim ban, 'radical Islam'
Kevin Liptak
By
Kevin Liptak, CNN White House Producer
Tue June 14, 2016
Washington (CNN) President Barack Obama on Tuesday unleashed a blistering verbal assault on Donald Trump and his "dangerous" proposal for a ban on Muslims entering the country, saying the suggestion violates the principles of American democracy and generates rage among would-be extremists.
Dismissing the "yapping" from "politicians who tweet," Obama described Trump's suggestions as harmful to the country's national security.
"We are now seeing how dangerous this kind of mindset and this kind of thinking can be," he said. "We're starting to see where this kind of rhetoric and loose talk and sloppiness about who exactly we're fighting, where this can lead us."
Obama, sounding infuriated at critiques of his foreign policy, pushed back against criticism for not using the term "radical Islamic terrorism." And he accused Republicans of fostering resentment among Muslims that could generate further attacks.
"What exactly would using this language accomplish? What exactly would it change?" Obama asked during remarks at the Treasury Department. "Would it make ISIL less committed to try and kill Americans?" he continued, using a different acronym for ISIS.
"Would it bring in more allies? Is there a military strategy that is served by this? The answer is none of the above," he said. "Calling a threat by a different name does not make it go away."
Obama's remarks -- which also touched on gun control and his efforts against ISIS -- placed him squarely in the middle of rancorous political debate that formed in the aftermath of the Orlando shooting. Republicans, including Trump, have used the attack to paint Obama as weak on national security and ineffective in combating the threats emanating from ISIS.
Much of the criticism has centered on Obama's refusal to use the phrase "radical Islam," which the White House argues unfairly maligns the entire Islamic faith.
In a brief statement following Obama's remarks, Trump said Obama "claims to know our enemy, and yet he continues to prioritize our enemy over our allies, and for that matter, the American people."
"When I am President, it will always be America First," Trump said. He was expected to respond more fully during an evening event in North Carolina.
Democrats and some establishment Republicans, meanwhile, have suggested that Trump's rhetoric is harmful in its depictions of Muslim-American communities as complicit in domestic terror attacks.
Speaking after Obama's remarks, White House Press Secretary Josh Earnest said the President had grown frustrated at hearing "political talking points" being wielded in place of a comprehensive counterterrorism strategy.
Lambasting Trump, Obama in his remarks called on other Republican leaders to denounce the presumptive GOP nominee for his proposed ban on Muslim immigration.
"Where does this stop?" Obama protested, pointing out that recent domestic terror attacks have been carried about by U.S. citizens.
"Are we going to start treating all Muslim-Americans differently? Are we going to start subjecting them to special surveillance? Are we going to start discriminating them because of their faith? We've heard these suggestions during the course of this campaign," Obama said. "Do Republican officials actually agree with this? Because that's not the America we want. It doesn't reflect our Democratic ideals. It will make us less safe."
Obama said the debate over using the phrase was "a political distraction."
How Obama responds to shooting attacks
In his remarks, Obama did not use Trump's name, but his target was clear when he referred to the presumptive Republican nominee and called out GOP leaders for not opposing him.
Earlier in the day, the presumptive Democratic nominee, Hillary Clinton, issued a similar assault on Trump's rhetoric, including vague allusions Monday to Obama being sympathetic toward ISIS.
"I have to ask, will responsible Republican leaders stand up to their presumptive nominee or will they stand by his accusation about our President?" Clinton said in Pittsburgh. "I am sure they would rather avoid that question altogether. But history will remember what we do in this moment. What Donald Trump is saying is shameful."
Obama, in his remarks, also called for Congress to pass tougher gun laws and the renewal of the assault weapons ban.
"We have to make it harder for people who want to kill Americans to get their hands on weapons of war that let them kill dozens of innocents," Obama said. "Enough talking about being tough on terrorism. Actually be tough on terrorism."
Republican National Committee Chairman Reince Priebus said in a statement after Obama's remarks that "Democrats want to talk about anything else because they have lost the national security debate."
"Nothing President Obama and Hillary Clinton are proposing in response to the Orlando terror attack would have prevented it, but they would infringe on Americans' constitutional rights to due process and to own a gun," Priebus said.
http://www.cnn.com/2016/06/14/politics/obama-pushes-back-against-criticism-over-terrorism-rhetoric/
"Trump focused relentlessly on immigration as the root cause of the massacre, saying that "the only reason the killer was in America in the first place was because we allowed his family to come here." His unrestrained broadsides on immigrants, Muslim nations, even the motivations of President Obama – at one point Trump seemed to question whether the president had terrorist affiliations – defied, as usual, political convention."
"Clinton delivered a nuanced speech with multiple policy proposals, emphasizing the need for the country to unite and avoid scapegoating Muslims. "Our open, diverse society is an asset in the struggle against terrorism, not a liability," she said, while warning that installing an unsteady hand with xenophobic tendencies in the White House is among the most dangerous things voters could do."
http://www.latimes.com/politics/la-na-pol-clinton-trump-orlando--20160613-snap-story.html
Is your vote the one that will save us all? Is your heart the one that grieves, the one that sympathizes? The one that Loves? Where will your vote take us? What will you do?
Where do you stand...?
Til Next Time...
*/
Posting List Links and Locations to Articles by Boulware
~ 'The E-Store for Books by Gregory V. Boulware, Esq.' ~
http://boulwareenterprises.com/-_A_Portentous_Epoch_~.html
http://thebookmarketingnetwork.com/profiles/blogs/the-e-store-for-books-by-boulware
http://www.bookcrossing.com/journal/13940945
New BCID: 823-13940945 – Hallow
/*
~BoulwareEnterprises~
http://www.BoulwareEnterprises.com
https://about.me/gregory_boulware
"Article Posting Sites"
http://www.blogger.com/profile/10910946197037982583
http://www.BoulwareEnterprises.wordpress.com
http://www.linkedin.com/pub/gregory-boulware/10/435/44b
https://www.goodreads.com/author/show/7237172.Gregory_V_Boulware
http://thebookmarketingnetwork.com/profile/GregoryVBoulware
http://www.wattpad.com/user/GregLitideas
http://literarygreg10xsmenow.tumblr.com/
http://koobug.com/GregoryVB_Author?p1498
http://about.me/gregory_boulware
http://www.pinterest.com/writerauthor6bk/pins/
https://plus.google.com/111976345290342184104/posts
http://www.bookcrossing.com/mybookshelf/GVBoulware/all
https://www.facebook.com/profile.php?id=100009002895659
http://ezinearticles.com/?expert_bio=Gregory_V._Boulware
~The Connect Platform~
http://blackhistory.com/cgi-bin/blog.cgi?id=641608
http://hbcu.com/cgi-bin/blog.cgi?id=641608
http://hbcuconnect.com/cgi-bin/blog.cgi?id=641608
http://blackauthorsconnect.com/cgi-bin/blog.cgi?id=641608
http://blackwomenconnect.com/cgi-bin/blog.cgi?id=641608
http://blackinamerica.com/cgi-bin/blog.cgi?id=641608
http://chocolatepagesnetwork.com/cgi-bin/blog.cgi?id=641608
http://escapeintotheword.connectplatform.com/cgi-bin/blog.cgi?id=641608
"Amazon"
http://www.amazon.com/Gregory-V.-Boulware/e/B00OI16PDI/ref=ntt_dp_epwbk_0
https://authorcentral.amazon.com/gp/profile
And
"Twitter"
https://twitter.com/#!/AuthorBoulwareG
https://twitter.com/AuthorBoulwareG/status/541394366842281984
'Virtuosity101.com'
http://virtuosity101.com/
http://virtuosity101.com/cgi-bin/blog.cgi?id=641608
http://virtuosity101.com/content/288611/sankofa-never-to-forget
http://virtuosity101.com/content/288593/a-timeless-epoch-an-ingrained-memory
https://www.academia.edu/
https://independent.academia.edu/GregoryVBoulware
http://blackisms.com/education-2/
https://www.authorsden.com/visit/author.asp?id=168361
ThePaper.Li.BoulwareDaily
http://paper.li/~/publisher/5445ebb6-59f5-4aaf-bbbb-4bfc6689d423
/*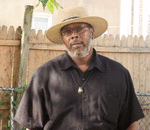 Posted By: Gregory Boulware, Esq.
Tuesday, June 14th 2016 at 4:48PM
You can also
click here to view all posts by this author...