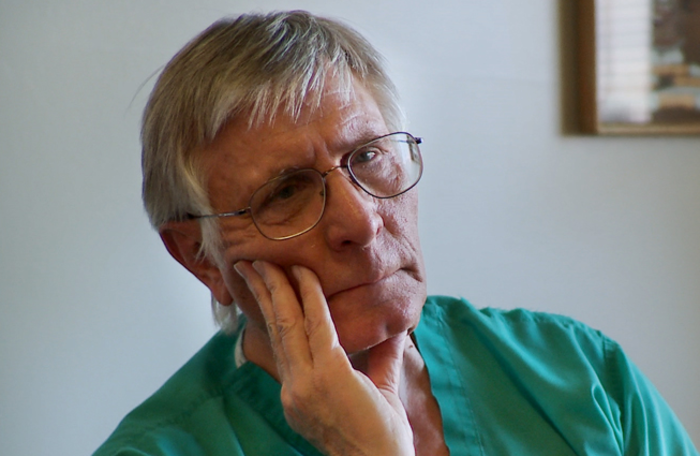 Abortion activists have painted Hern as a hero for doing late-term abortions when few others will, but they ignore Hern's reputation for injuring women and lying to them about their unborn babies.
The latest evidence of his lies was revealed in a recent interview on the pro-abortion blog Jezebel. A woman, Elizabeth, shared the troubling story about how she aborted her unborn son at 32 weeks of pregnancy after doctors predicted that he would not live outside the womb.
Elizabeth said she went to Hern Boulder, Colorado abortion facility and paid him $10,000 cash. He charges most late-term abortion patients $25,000 cash up front, she said.
Elizabeth described Hern and his staff as kind and caring, but if she had done her research, she quickly would have learned that Hern lied to her about her unborn son. She told Jezebel:
I asked him if he thought the baby would feel the shot, and he said no. I mentioned an article I'd read about tests where they prick a baby in utero, and the baby jumps. I asked him, ˇ§Doesnˇ¦t that mean that the baby can feel pain?"
He said, "No. If you prick a frog, it jumps because it has reflexes. A fetus does have reflexes, but doesn't mean that they can feel and contemplate pain." He told me that whatever that fetus feels is not like the pain they would feel on the outside.
"That's real pain,"¨ he said. "And whatever he might feel, it doesn't touch the pain you are feeling as a grown, thinking, feeling woman."
It was interesting to me, as a liberal, non-religious person, to see how much of that anti-choice rhetoric I had internalized. I can already hear the other side saying, "Well of course he's going to say that. He's a f------ abortion doctor." But I think he's really honest. He's a brilliant doctor with 40 years of information, and he was giving us really no-nonsense information the whole time.
But what Hern told her is a lie. Abortion activists contest evidence that unborn babies feel pain at the 20-week mark, but even they cite studies showing that unborn babies likely feel pain by 30 weeks. Elizabeth's baby was 32 weeks along, meaning he probably felt extreme pain during the abortion.
Keep up with the latest pro-life news and information on Twitter.
Some research suggests that unborn babies can feel pain even earlier. Dr. Steven Zielinski, an internal medicine physician from Oregon, is one of the leading researchers into fetal pain. He first published reports in the 1980s to validate research showing evidence for unborn pain. He has testified before Congress in the past that an unborn child could feel pain at "eight-and-a-half weeks and possibly earlier." Researchers also have found that unborn babies respond to touch as early as six weeks.
Also, there is Maureen Condic, Ph.D. is an Associate Professor of Neurobiology and Anatomy at the University of Utah and obtained her Ph.D. from University of California, Berkeley. She is a widely-published scientist whose works have appeared in a wide variety of peer-reviewed journals...
http://www.lifenews.com/2016/06/17/late-te...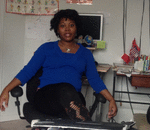 Posted By: Jeni Fa
Saturday, June 18th 2016 at 11:53AM
You can also
click here to view all posts by this author...