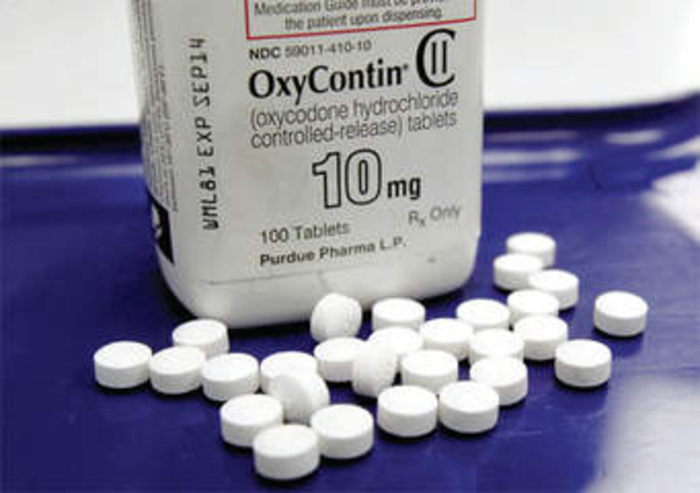 OxyContin, the brand name for a narcotic medication called oxycodone, is a type of opioid prescribed for moderate to severe pain, such as that caused by cancer, bone pain, burns, and other pain-related conditions. OxyContin has a high abuse risk and due to the serious respiratory depression problems that can occur even at moderate doses, the drug also has a high risk of health-related complications – including death – if not carefully monitored.
As OxyContin is intended to provide long-lasting pain relief, it is available in a time-release mechanism. To bypass this mechanism, there are several methods that those who abuse this drug employ to get a quicker, more potent high. Often they crush the Oxy and snort the powder; others chew the pill, while others mix it with water and inject it intravenously. Abusing Oxy can lead to severe interpersonal health consequences, and ultimately death, if left untreated.
get confidential help now:
901.369.6021
Many individuals operate under the erroneous belief that simply because a medication was prescribed by a physician, it is safe. This could not be farther from the truth – many individuals who use prescription medication will note side effects that nearly outweigh the positive effects of the drug. When it comes to drugs of abuse such as OxyContin, using more of the drug than directed or using it in a manner in which it was not intended – for example, crushing it – can lead to very dire health consequences.
Oxy addiction can be treated with the proper detox, rehab services, and therapies. Don't let your addiction to Oxy ruin your life. Several causes for oxycodone use disorder have been hypothesized, many largely based upon what is known about the causes of addiction to opiates.
Genetic: Those who have a family history of substance use disorders are more vulnerable to developing one of these conditions. Specifically those who have a first-degree relative who suffered from an opioid use disorder are at increased risk for developing oxycodone abuse or addiction.
Brain Chemistry: All opiates including Oxycodone significantly affect the pleasure center of the brain. It's been theorized that individuals who struggle with Oxy abuse may have an inborn deficiency of these pleasure chemicals and self-medicate the symptoms of this deficiency using opioid narcotics.
Environmental: When people feel inundated by unpredictable, uncontrollable life events, often they experience an overwhelming sense of anxiety and hopelessness. Oxycodone can mask, decrease, or eliminate these symptoms often leading to continued use, due to reluctance to re-experience their former distress.
Signs and Symptoms of Oxycodone Addiction
Symptoms of OxyContin abuse will vary among users based upon genetic makeup, length of addiction, frequency of use, and amount used. It will also vary depending upon other drugs that may be abused. The most common symptoms of OxyContin abuse include the following:
Mood symptoms:
•Euphoria
•Depression
•Anxiety
•Mood swings
Behavioral symptoms:
•Attaining multiple prescriptions for oxycodone
•Visiting multiple doctors for more prescriptions for Oxy
•Disorganized thoughts or behaviors
•Becoming obsessed with the drug and thinking about it all the time
•Decreased ability to concentrate or maintain attention
•Social withdrawal and the loss of relationships due to drug use
•Lying or stealing prescriptions from friends or relatives
•Secretly using the drug
•Hiding the drug in several places around the house
If you feel that you are in crisis, or are having thoughts about hurting yourself or others, please call 9-1-1 or go to the nearest emergency room immediately.
Physical symptoms:
•When the drug is not available, experiencing phantom pain in arms and legs
•Restlessness
•Agitation
•Drowsiness and nodding off
•Sedation
•Tolerance
•Withdrawal symptoms when the amount taken is decreased or the individual stops taking the substance completely
Psychological symptoms:
•Emotional numbing
•Psychological addiction
•Worsening mental health
•Impaired decision making
•Poor judgment
•Memory problems
•Confusion
If you feel that you are in crisis, or are having thoughts about hurting yourself or others, please call 9-1-1 or go to the nearest emergency room immediately.
Effects of OxyContin
Abuse and addiction of Oxy can cause a number of detrimental effects. Effects of OxyContin will vary from person to person based upon individual genetic makeup, length of abuse, degree of physical dependence, and frequency of abuse. Effects of chronic Oxy abuse may include the following:
•Impairment of mental and physical abilities
•Financial ruin
•Joblessness
•Homelessness
•Divorce
•Domestic or child abuse
•Legal problems
•Inability to function in society
•Irregular breathing
•Depressed respiration
•Headaches
•Nausea
•Dizziness
•Seizures
•Low blood pressure
•Heart failure
•Suicidal thoughts and attempts
•Death from cardiac arrest or slowed respiration
Withdrawal Symptoms of OxyContin
The best way to avoid withdrawal symptoms is for the individual to be detoxed from oxycodone under the supervision of a trained medical staff located within a rehab center, such as Delta Behavioral Health. Having specially trained staff available during this unpleasant experience ensures that you will receive around-the-clock care to prevent and manage any serious withdrawal symptoms.
The most frequent withdrawal symptoms for oxycodone include:
•Lightheadedness
•Sedation
•Headache
•Rash
•Constipation
•Dizziness
•Nausea and vomiting
•Sweating
•Dry mouth
•Seizures
http://www.deltamedcenter.com/addiction/pr...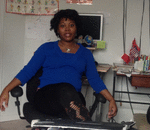 Posted By: Jeni Fa
Saturday, June 18th 2016 at 6:11PM
You can also
click here to view all posts by this author...