Black Business is certainly the small engine that could change America. As I write this article, the story of John H. Johnson Founder of Jet and Ebony Magazine served as a fantastic inspiration for writing "The Little Engine that could Change America" article today. In a book about the life of Mr. John H. Johnson, titled Succeeding Against the Odds, I learned that if you develop people self-interest they will develop your self-interest. He inspired me to a life of service to others, and I am forever grateful of his impact on my life.
Mr. John H. Johnson life served as a fantastic inspiration to not only to Blacks, but to all Americans. He was a man of humble beginnings that borrowed $ 500.00 dollars from his mother to start a 500 Million Dollar business empire, at a time when conditions were harsh for Black Americans.
Madame C. Walker gave us a glimpse in how to get started on our path to financial empowerment when she stated we often get our best start when we push ourselves, and a start is often what is needed to get us on the road to financial achievement.
S. B. Fuller is another financial giant that who became a millionaire in the height of segregation. He once said that his mother told him that they lacked what they needed because his father did not have the desire for achievement.
He learned a valuable lesson which is known as the Secret of the Ages - when you have desire; you are not starting with nothing. Desire is that starting point of all achievement. Nothing from nothing leaves nothing, but with desire you already have riches within your reach if only you learn to turn your desire into a magnificent passion.
Blacks in America have a tremendous amount of persistence and resiliency. We are one of the most educated people of the world and our earning power is greater than some countries in the world. I have made a determination to focus my life in the area helping Blacks advance in the area of Economic Empowerment. I stand on the shoulders of such fantastic business tycoons such as Mr. John H. Johnson, Reginald Lewis, Earl Graves, Robert Johnson, A. G. Gaston, Madame C. J. Walker, and S. B. Fuller, just to name a few.
I was inspired by another fantastic businessman Mr. Percy Sutton. He stated that the reason for lack of business development was that many blacks did not grow up in a culture of business. I am grateful for the gains that we are achieving in the area of business development, and I believe that future generations will benefit from the life work of these and the untold heroes that are advocates for Black Business Development.
I was inspired by Mr. Percy Sutton quote: "I believe that anything is possible if one has access to people of ability and capital. All of his life he had been exposed to people of ability, but sometimes lacked the capital. The marriage of people of ability and capital expands life's possibilities to create miracles.
His quote inspired me to go into the Haircut Barbershop Franchise by finding people of ability to work together, and combining capital. The Corporation we formed Nguzo Saba Inc. went on to open multiple Haircut Hut Barbershop Franchises for well over a decade. I am indebted to Mr. Percy Sutton for the wisdom that he imparted in one page in a book written by Mr. Robert H. Adams titled 15 Years of Minority Business Development. I also give thanks to Mr. Robert H. Adams, Publisher of Economic Forum Minority Business Review for featuring me in the same book along with such giants as Mr. Percy Sutton and James McQuay the famed Furrier.
It is my observation that with the proper utilization of such websites as Star Journal Networks
https://www.facebook.com/groups/8587100076...
and their digital platform Starjournalnews.wordpress.com (Advertising Logo Banner links) Black Americans can increase their capacity to leverage their trade dollars on a cutting edge digital platform which allows small business owners and professionals to advertise in a leading online publication for less than pennies a day. We have many leading African American Fortune 500 companies training the next generation of leaders to continue to build on the economic gains we have made in America.
We need to be together operating as one, in order for economic development to start in local communities from the ground up with goals of growing nationally and globally. African American Small Business Owners who understand and utilize a quality advertising platform exposing their brands to hundreds of thousands of leads will increase lead-generation, customer prospects and increase the capacity for small business owners and professional service providers to grow their enterprises to the next level.
Phil Andrews is the current President of the Long Island African American Chamber of Commerce, Inc.
http://www.liaacc.org.
Long Island African American Chamber of Commerce, Inc. is a member of the US Black Chambers, Inc. Mr. Andrews is also the business editor of
http://starjournalnews.wordpress.com
He has also appeared on WABC Here and Now.
Follow Phil Andrews on Twitter:
www.twitter.com/LIAfricanAmerCh
Follow Phil Andrews on Huffington Post at
http://www.huffingtonpost.com/phil-andrews...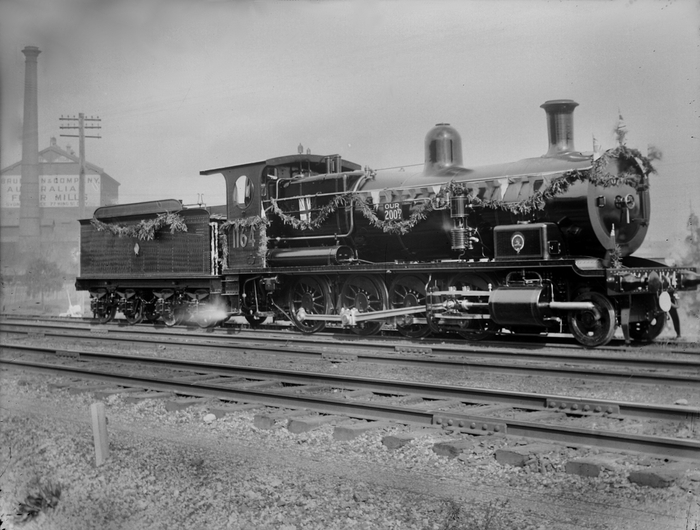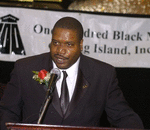 Posted By: phil andrews
Friday, July 22nd 2016 at 7:47AM
You can also
click here to view all posts by this author...