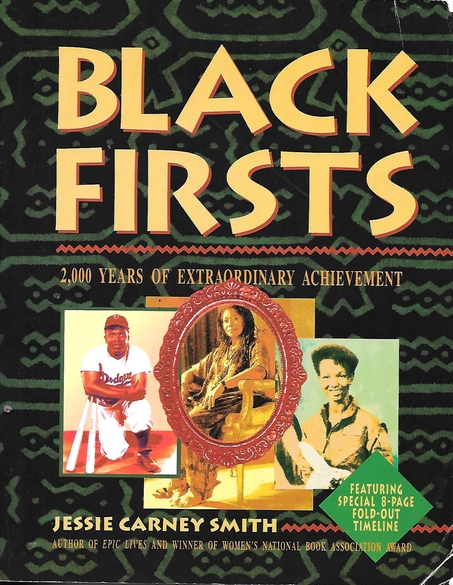 /*
More than 400 years of captivity could not stop the extraordinary achievements of Black People.
Danny Glover & Larry Hamm on Black Lives Matter, Police Killings & How to Stop Donald Trump
In New Jersey, lawmakers have recently introduced legislation that would require the state's attorney general to review every death at the hands of law enforcement. One of the key backers of the New Jersey legislation has been Larry Hamm, chair of the People's Organization for Progress in New Jersey. We recently spoke to Hamm and actor Danny Glover in Philadelphia at the Democratic National Convention.
Posted By: Deacon Ron Gray
Monday, August 22nd 2016 at 3:23PM
http://blackinamerica.com/cgi-bin/blog.cgi...
READ MORE:
http://www.democracynow.org/2016/8/17/dann...
"Oh Yeah, We Did It First! – The First Of Many Contributions By Blacks In The U.S."
By
Gregory V. Boulware, Esq.
http://blackhistory.com/cgi-bin/blog.cgi?i...
In an attempt to introduce evidence that contradicts many who have claims to being the first at inventing, creating, and the illusion of being the first at anything, while Blacks have been displayed or described at doing absolutely nothing at all. This premise encourages me to share some insight into the truth of who it is that was actually first.
It was the book "Black Firsts" Two Thousand Years of Extraordinary Achievements by Sister Dr. Jessie Carney Smith, that actually planted the seed in my mind to publish something that adds heightened support to the contributions of Black People to the world at large.
Brother Deacon Ron Gray reinforced this innovative effort with his posting of "Black Inventors of the 20th and 21st Century!" This video also makes a profound statement with the mentioning of the book "Black Inventors" Crafting Over Two Hundred Years of Success by
Keith C. Holmes.
http://blackinamerica.com/content/296113/b...
This project series will be presented in part, in order for those of us who haven't a clue as to the importance of our people's contributions in and to the United States as well as what we have introduced throughout the Whole World Wide!
There are many Black innovators who have not been included in the listing(s) due to lack of resource information.
Examples include the invention of 'The Clock' by Benjamin Banneker and the "Potato Chip" by George Crum and the first Black Woman Astronaut, Mae C. Jemison and Garrett A Morgan's invention, the 'Traffic Signal!
"We don't know that things can be done, that dreams can be fulfilled, that great accomplishments can be realized, until somebody takes that first step and shows the way!"
~ Dr. Jessie Carney Smith ~
Let Us Now Begin:
PART ONE:
"We all have our heroes and sheroes. For people who have been systematically important to remember and celebrate those who have won personal victories against the forces arrayed against them. This remembrance can take different forms. One is the folk tale. From Africa came tales of an animal – spider or rabbit – who, though cunning, triumphed over stronger predatory and dangerous animals. But apparent meekness was not the only strategy. Black people also celebrated, as openly as they dared, the bold rebel who broke the bonds. Black folklore is a way of remembering in order to struggle against oppression and in the interest of building a community.
For many African Americans the first person to achieve a goal and gain recognition is ever so important as a symbol of hope and a beacon for the future. These woman and men become living proof that it is possible to crack what seems to be a monolithic system of oppression. P. B. S. Pinchback and L. Douglas Wilder are shining examples of men who joined the ranks of our heroes because they were the first to do what had never been done before by Black Americans. Pinchback was the first Black State Governor and held the appointed position in Louisiana from December 1872 to January 1873. More than a century would pass before Wilder became the first Black elected governor for the state of Virginia in 1990. Black Firsts records and celebrates the pioneers who displayed and continue to display great courage and perseverance in the face of odds that would discourage lesser souls.
Not all of the trailblazers encountered in Black Firsts set out to challenge the system directly. Many used their guile and courage to build and challenge the system directly. Many used their guile and courage to build and sustain the Black Community. And as a community, African Americans, no matter how oppressed, have always nurtured positive values that are then passed on to subsequent generations. Black Firsts records the names of African American women and men known to history who first formed the churches and built the schools and performed a myriad of other tasks without which Black Folks as a people could not have survived. In doing this, the book offers a sense of the richness of Black History and will perhaps inspire the ignorant of the forgetful to explore the past to gain insight for the present and strength for the future."
~ Johnnetta B. Cole, President of Spelman College ~
Architecture:
1908 – Vertner W. Tandy, Sr., (1885-1949) was the first Black American architect registered in New York State. He designed Villa LeWaro, on the Hudson River, the mansion of hair care magnate Madame C. J. Walker.
Tandy also known for founding Alpha Phi fraternity at Cornell University.
1953 - Paul Revere Williams (1894-1980), was the first Black Architect to become a fellow of the American Institute of Architects. Certified in California in 1915, he designed homes and buildings for Hollywood luminaries. In addition to designing more than three thousand homes, ranging in value from ten thousand to six hundred thousand dollars, Williams served as associate architect for the fifty-million dollar Los Angeles International Airport.
1954 – Norma Merrick Sklarek (1928) was the first Black Woman registered architect. Registered in New York State and later in California (1962), she was also the first Black Woman fellow of the American Institute of Architects in 1980."
End of part one…
Til Next Time...
https://about.me/gregory_boulware
https://twitter.com/hashtag/BoulwareBooks?...
*/
#WeTheMatrix #Time #TheBookClub #BoulwareBooks #BookTour #TheBookStore #BlackWritersMuseum #KnowledgeIsKing #WellRead #BookTweet #TheBookReview #ReadersGazette #Books #BookZiny #Scribe #thestoryplant #SelfPublisher #Adventure #IndieBooksBeSen #indieauthor #IndependentAuthorNet #Amazon #kindle #AARP #Thriller #Mystery #s*x #CreateSpace #PaperLi #BlackIsms #Diversity #Academia #EzineAuthor #socialmedia #AmWriting #College #CCPedu #Community #TheJohnsonHouse #WilliamStill #SamuelYette #UndergroundRR #HigherLearning #BlairWitch #ROI #Pierce #Paintopower #Travel #TheHerald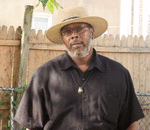 Posted By: Gregory V. Boulware, Esq.
Monday, August 22nd 2016 at 9:19PM
You can also
click here to view all posts by this author...