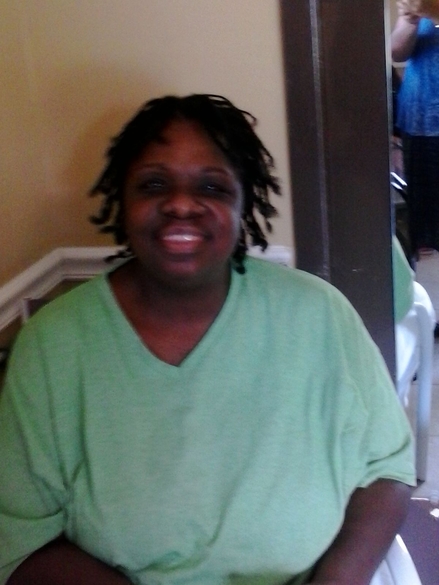 On July 20, 2016 I was discharged from Houston Behavioral Health Hospital in Houston, Tx on Gessner. I had the most awesome experience. Only to be placed in the hands of my abuser at Canaan Independent Living Board & Care who as a negative undignified African American defies law man and gravity that did not takw care of me nor my pwers. She charges according to your income but offers very little for it. My rent started out at $650 dollars. Went up after she became my payee handling my SSDI benefits to $700 dollars. Next the food was not nutritious and barely a kids portion for all the medicine me and my peers take. Not only that there were a lot of starches and filler foods without the.consult of a dietician. Nor the healthcare team for diabetics etc. Equally important she served hot water in the summer yet she and her family had cold beverages more than water. She has 20 clients who pat between $650 and $1,000 dollars. I ended up paying $900 and Virginia paid $1,000 she brags on her position at a stHouston, Txpsychiatric hospital.in Houston, Tx in the ACPC dept. She likes to drive people over the edge and cause them to act out. She tried it with me but it failed my recipriocity as a state of Louisiana Certified Peer Support Specialist under the tudor and recommendation of Retired Judge Calvin Johnson transferred to the State of Texas as of Seotember 14, 2016 and all my continuing education training prepared me for tolearting her ignorance.she bragged that she could not be caught. Asked if I were taking my medicine.when she saw the evidence. Please become proactive in Texas and help.me put the pressure on against.Betty Holman. I have already contacted Adult Protective Services of Tx and Disability Rights Texas waiting for victory. And a moral lesson for Betty and Lone Star Behavioral Health PHP that breached my confidentiality privacy and Hippa all are a civil rights and human rights violation. Betty Holman contact at Caanan Independent Living Board and Care 6215 Standing Oaks Street; Houston, Tx 77050 and her unlicensed home with the.jacuzzi tube where we wear.dirty spotted clothes with wrinkles while she looks emaculant. I came with toiletries they were included in rent but seldom available. Has spies at.Lone Star.telling what.we share in group. An open and shut case. Other address 10011 Valley Sun Drive; Houston, Tx no. Cell;832-633-7304. Board and Care:281-906-3480.
Help us out all sorts of illegals. Visit my gan page on Facebook the crazy woman has the audacity to chill.her liquor in a red wine glass I got pics they are posted on Facebook enjoy
Contact Lone Star Behavioral Health PHP Administrator: Erun Rollins 30903 Quinn Rd; Tomball, Tx 77375
No. 281-351-6644
Disability Rights Texas: 713-974-7691
Adult Protective Services: 800-252-5400
P.O. Box 149030; Austin, Tx 78714-9030
Governor : Greg Abbott. P.O. Box 12428; Austin, Tx 78711
No. 512-463-2000
Mayor of Houston Sylvester Turner. 901 Vagby; Houston, Tx 77002.
City Council Member District "B" Jerry Davis 900 Vagby; Houston, Tx 77002 832-393-3009
Complaints against Lone Star in Tomball, Tx
Mayor of Tomball : Gretchen Fagan 401 Market Street; Tomball, Tx 77375
281-351-5484
City Council Member of Tomball, Tx. Lori Quinn next in line for Mayor
Address: Klein Wealth Mgmt; 1427 Keefer Rd; Tomball, Tx 77375
By the way Betty.Holman and van driver Tiera of Lone Star Behavioral Health PHP cut a deal to transport Ivy a dialysis pt in the Lone Star Behavioral Health PHP van from 10011 Valley Sun Drive to 6215 Standing Oaks Street Monday thru Saturday its illegal readers! A liability. Help me report them lastly Betty steals clients SSI and SSDI. By inflating charges etc. She is a big liar and drives Mr. Thomas vehicle without the insurance.company knowledge. Thats expoitation.at its.finest. not only that she.allows
Clients to sleep in other.clients.beds.on dirty.linens I have.a.major rash in both my arms that look like bwd bug outbreaks.
Thanks in advance.for.your intwvention. I am safe.now at 7104 Fred Morse Drive; Austin, Texas.78723
Cell:512-228-1330
Email: asetra45@gmail.com
I contact my elder daily by text or email he has notes too Judge Calvin Johnson at 504-438-2514. Email: fourwakes@aol.com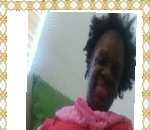 Posted By: Nemasa Asetra
Sunday, October 9th 2016 at 7:52PM
You can also
click here to view all posts by this author...