A New York woman has been arrested for allegedly pushing a subway commuter to her death Monday and police have now said she may have done it before.
NYPD investigators say Melanie Liverpool, 30, was arrested just moments after a woman was fatally hit by a downtown 1 train at Times Square in Manhattan on Monday afternoon.
Read: Man Accused of Killing Girlfriend, Posting Photo of Body to Her Facebook Page: 'Please Pray For Us'
"They saw this woman push another woman and they flagged down two police officers," NYPD Chief of Manhattan South Detectives William Aubry told the CBS New York after horrified witnesses pointed out Liverpool. "It's a horrible incident and your heart goes out to this family and this victim."
After interrogating Liverpool, investigators have taken a second look at a similar death in another subway station on October 19 that was originally ruled a suicide.
Police said Liverpool admitted to pushing the woman, whom she reportedly did not know, while under interrogation.
Liverpool has a history of mental illness, police said.
Read: Man Who Took Selfies With Mom's Severed Head After Killing Her Is Found Guilty of Her Murder
However, at her arraignment on a 2nd degree murder charge Tuesday, Liverpool pleaded not guilty. "I didn't admit to nothing," she said at the hearing.
The October 19 victim was a 27-year-old woman, according to reports following the incident. An MTA spokesperson at the time said the woman was seen jumping onto the tracks.
Watch: Footage Shows Mom Leaving Subway Bathroom Without Baby After Giving Birth
https://www.yahoo.com/news/mentally-ill-wo...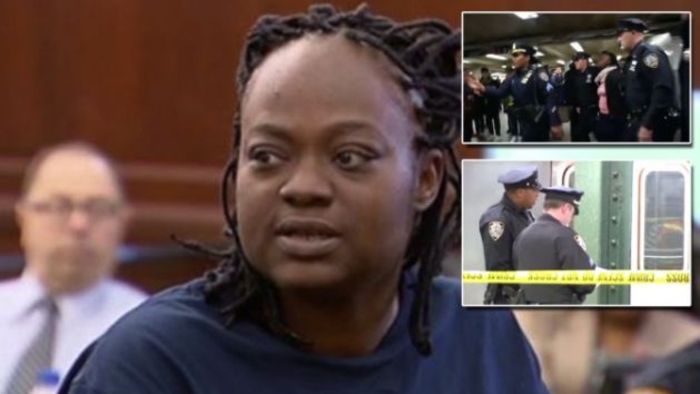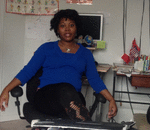 Posted By: Jeni Fa
Wednesday, November 9th 2016 at 6:41PM
You can also
click here to view all posts by this author...