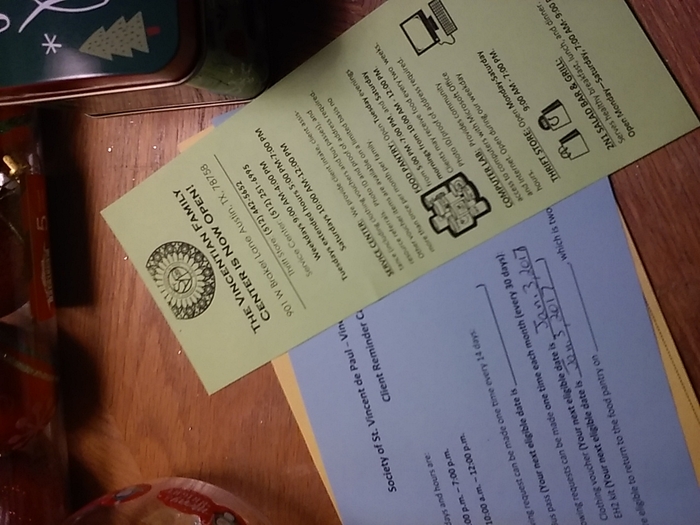 Good Morning & Happy Sunday... It's jolly jolly merry merry season . the wonderful time of the year. For giving sharing and genuinely expressing luv and Godly Affection..
On around November 30, 2016 or so I visited the St. Vincent De Paul Societies Client Services of Austin for a donation of a hygeine kit and a change of clothes. My rent was in the negative st Shirley Stewart Board and Care moved here at: 7104 Fred Morse Drive; Austin, Texas 78723 ... Paid in full now..thank you Jesus and God Almighty too.. I picked the Lysol gel for toilet bowl because I mix it with water and aromatherapy mint oils like tea tree oil, peppermint oil and eucslyptus oil and a dash of ginger with a drop of bleach and some rubbing green alcohol and a little hydrogen peroxide it works well to rid the environment of bed bugs which this facility is infested with because my peers are nasty filthy souls that do not practice good hygeine, keep their living area clean their clothes nor their linens. Well getting back to the story I got all my supplies and a pair of jeans with a Christmas Sweater to keep me warm. Asked to use the Computer Lab that had no one in it. Hours are 9:00 am to 4:00 pm cst Monday through Friday.. Those off beat white racist homos*xual ministry team administrators and intake staff using a confused negroe female to do their dirty work. Waited until after they had used me and showed how one client utilizes their computer lab to potential donators with philanthropy background a husband and wife it appeared turned the air conditioner on full blast in the midst of cold weather outside a common tactic used in Southern California by racist discriminatory prejudiced whites who hate coloreds uding the word on purpose. We are proud dignified African Americans. All those attacking me at St. Vincent De Paul Societies Client Services Office showed marked signs of severe mental illness as well as the descriptive analogies and theory examples our Pioneers from Black Psychology established to define and argue their assertions on the significant tell tell signs of the racist white or other person's taking on their views mentally insane mindset bent on hatred prejudice racism and discrimination. I warned them before I left about using the tactics with a family member all grown now in a freedom fightung family historically from both persuaisions both Civil Rights Activism and Black Nationalism too. Asked questions about donations and funding hinted at contacting the Governor's Office Mr. Greg Abbot Constituent that I have an email address for etc. I did call to their attention that the tactic lent itself to saying get out subtlety.. I added a little sarcasm and told them I had my flu shot and pneumonia shot and a few other sarcasms.. Called Capital Metro Access Para Transit and sought to find out if I could get an earlier pick up window. But the rules are enforced now no exceptions. Can't change the time told the gentlemen what they did he assured me that my driver would be on time that was around 12:45 pm and my scheduled time was from 3:30 to 4:00 pm or so.. Please speak up on our behalf who rely on services that my family the famous Black Panthers not Infamous established before being split apart and imprisoned or killed.. That thereby split my family and separated us since then for safety precautions. Those committing the insults fall in the category or paranoid schizophtenic. Boy I wish you could have seen how lunatic they were acting.. It humored me and made me angry. Little did thet know I have a big mouth and tell everything I know..
St. Vincent De Paul Societies of Austin
901 West Braker Lane
Austin, Texas 78758
Thrift Store: 512-442-5652
Service Center: 512-251-6995
To spread the word and keep proactiveness up contact my mentor and weigh in on things from a legal persoective, please..
Retired Judge Calvin Johnson ...email: fourwakes@aol.comm. ...cell phone:504-439-2514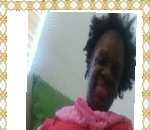 Posted By: Nemasa Asetra
Sunday, December 4th 2016 at 8:48AM
You can also
click here to view all posts by this author...