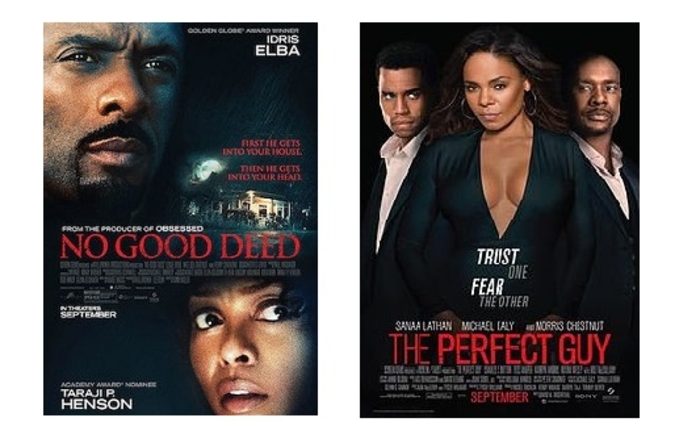 LONG OVERDUE MOVIE REVIEW : Well, The Black Feminist Movement also known as " Black ISIS " has struck again. Although the acting in these two movies " No Good Deed " and " The Perfect Guy " where great - there are certain roles black people shouldn't take.
But because black actors are denied lead roles in big budget films they have to take roles like these in order to maintain a career. So when the feminist have a opportunity for black men to be pictured as out of control psycho's comes along black actors have to jump on them.
With that being said, straight women say Michael Ealy has some of the most beautiful eyes when it comes to black men. But did you see how the feminist turned his eyes dark and scary ? It seemed intentional to cast him in this role just so they could portray him and his pretty eyes as something to be feared rather than adored. - Jealous ! ! !
Not to mention how they slipped in some undercover advice on how to kill a ***** and get away with it if he breaks in on you - what brother you know that really loves black women that much ? ? ?
Then we come to " No Good Deed " and casting a dark skin black man killing white women also seemed very suspect. But not to worry, the heroic black women is there to save the day by killing the big bad black man. And at the same time expose her cheating with white women no good husband, then riding off into the sunset with her " white " nanny. - leaving her the proud triumphant single mother.
Honestly , both of these roles were totally out of character for any black man, but it scared the hell out of ignorant women who think the worst of men anyway. And further stereotyped black men as weak , killers , cheaters , white women lovers , but as always for some reason the black woman comes out the victimized hero. - what a coincidence ! ! !
Black ISIS is Plotting on you Black Man - BEWARE
Posted By: Tha Mad $yientist
Thursday, December 29th 2016 at 5:53PM
You can also
click here to view all posts by this author...