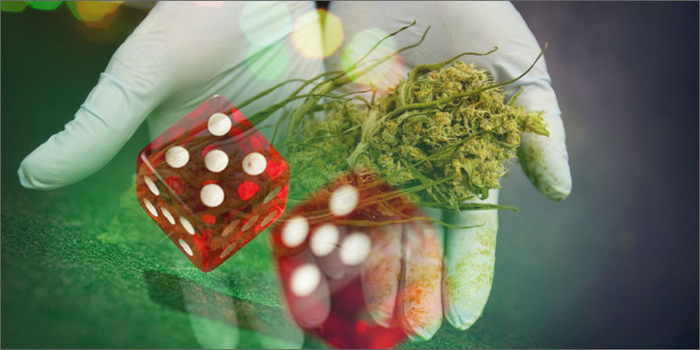 STRANGE NEWS : Just when you though religion was dead , a new online religious movement has been growing for the past 2 years called " Black Syientology " which Is an offshoot of the more well known Church of Scientology - notice the spelling.
This new religion seems to be created exclusively for black people with a few similarities to Scientology but with the exception of promoting drug use. That's right, Black Syientology says that its members are in fact " required to use marijuana " for their teachings to be affective.
They teach that because of poverty and a deep rooted inferiority complex caused by racism black people will never believe that they can have the blessings of god - without help. But through the use of marijuana they can be " tricked " into believing that they are " lucky " - big difference.
They say this can only be done with marijuana because marijuana is known to make one feel like " more than what they are ". Meaning that if you are feeling unlucky and hopeless, you will feel the opposite when you are high - which is the key. And with this feeling of luck members are taught to test their new found sense of luck by gambling while in this induced state of mind.
The Power of Positive Thinking
Although this is a strange teaching coming from a church, studies show that positive thinking is an old gamblers secret. And most hard core gamblers have some type of trinket that they believe brings them luck which keeps them in this positive state of mind.
So Black Scientology's theory is not so far fetched , they are simply saying that instead of a rabbits foot - smoke some weed to put you in this state. And by doing so you yourself become the rabbits foot and in turn the lucky state of mind will in fact make you lucky - you are what you think.
And as time progresses using this system which also " builds self esteem " the practitioner will break the mental shackles of black inferiority. And gain more financially as positive thinking when applied to gambling seems to strengthen the odds of winning.
On the down side, the practitioner may become a pot-head and develop a gambling and drug addiction. In that case the gaming commission and the drug rehab counselors win - but as they say in the gambling world " winning that next million depends on taking a chance ".
Just to play the critic, this religion definitely has to be for those blacks living in the ghettos. I don't think any middleclass blacks would go for this " to put it lightly " gutter religion - do you ?
If Interested You Can Find The Church of Black Syientology
Online @
http://religionofpower.weebly.com
Posted By: First 2Know
Tuesday, January 24th 2017 at 3:07PM
You can also
click here to view all posts by this author...