In my opinion .. racistlyIgnorant paganChristians 1776-2017 BELIEVE the
WORDS of the Highest ranking 'black' in the America....."Dr. Ben Carson
Secretary of Housing and Urban Development..3/6/2017......educated 'black..SAID'?
"....America is about, a land of dreams and opportunity,"
"There were other immigrants who came here in the bottom of slave ships, worked even longer, even harder for less.
But they too had a dream that one day their sons, daughters, grandsons, granddaughters, great-grandsons, great-granddaughters, might pursue prosperity and happiness in this land."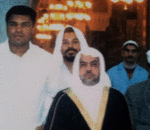 Posted By: robert powell
Tuesday, March 7th 2017 at 8:13AM
You can also
click here to view all posts by this author...