LOOK CLOSELY. SOME ONE SENT YOU LOVE NOTES..I LOVE YOU. . .
I STAY IN LOVE... Reads to stay. . .
1. My Love: There is love presently living...I find I stay in love with you.. I have the
background of passions for you are my canvas.
2. MY LORD: I hear the notes of your singing...it rises me to so that I stay in love.
3. My Dear: When I come to your arms you will feel me still because I stay in love with you.
4. Sweetness: I am in the promises of loving you. I want to stay dearest.
5. Passionate One: The fires of me have a warm hearth...it is never cold, it full of light, it is passionate with intimacy and I stay in love.
Loving you..
I love you...I love you all the time I stay.
DO YOU LOVE ME?..
Stay, and say it again. . .I stay in love with you..
LOVE NOTES' BY MIISRAEL
WINNIESPOETRYLOVENOTES'FROMTRAVELSMar122017 Copyrighted All rights reserved.
IF YOU EVER FALL IN LOVE IT WILL BE TO MY AMERICAN LOVE. . .
https://www.youtube.com/watch?v=caNRc1ER8p4&list=RDcaNRc1ER8p4&index=1
TO MY AMERICAN LOVE..." iT'S NOT JUST ANY POETRY... IT'S THE LOVE OF THE BRIDE."" #WINNIESPOETRY
For E. Moss
My friend. :)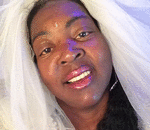 Posted By: MIISRAEL Bride
Sunday, March 12th 2017 at 10:12AM
You can also
click here to view all posts by this author...