FOR IMMEDIATE RELEASE!
Fridays in March
5:30 pm - 8:30 pm
Kenny Hall
PROCEEDS BENEFIT
2017 MUST SUMMER LUNCH MAKING
All are welcome to join us! RSVP:
www.cathedralctk.com/supper
LabeLing for Lent An Effort to Prevent Human Trafficking
***********************
By the Coalition of Catholic Organizations Against Human Trafficking (CCOAHT)
Human trafficking is a global phenomenon that enslaves women, men, and children into situations of forced labor, debt bondage, and s*xual servitude. Human trafficking is wide spread in many products' supply chains, including products sold in the United States.
WHAT CAN WE DO?
So what can we, as Catholics, do to prevent human trafficking and
exploitation in supply chains? We can educate ourselves and use our power as ethical consumers to help stamp out trafficking.
HOW CAN WE DO THIS?
Currently, we are not always given the information we need to make moral purchasing decisions. Through labeling, we as consumers can make educated purchasing choices that help eradicate human trafficking.
WE NEED YOUR HELP!
This Lent, we ask you to fill out this short, five-question survey HERE:
https://www.cvent.com/surveys/Welcome.aspx?s=9dc4b0b1-84b8-4f5b-908f-45f96a1596a4
*****************
CTK Men's Club Speaker Series - March 23 Event
Thomas J. Cunningham, Chief Economist at the Metro Atlanta Chamber of Commerce will be our guest speaker at the CTK MC Speaker Series on Thursday, March 23, 2017 - Kenny Hall
He will give a talk entitled "An Economic Outlook for the Metro Region", focusing on the macroeconomic climate and its risks. This will be a very interesting evening and we look forward to seeing you there!
For more Information and to register, Click Here.
https://reg.abcsignup.com/s_reg/reg_registration_maintenance.aspx?ek=0051-0007-b2af29af96134c0d9900216b6c9fc1ec
2699 Peachtree Road NE
Atlanta, GA 30305
404-233-2145
DOWNLOAD THE PARISH APP!
You can hear Homilies, Send Prayer Requests, and more. Visit:
www.cathedralctk.com
Cathedral of Christ the King, 2699 Peachtree Road NE, Atlanta, GA 30305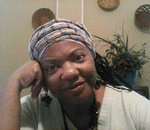 Posted By: agnes levine
Sunday, March 12th 2017 at 10:33AM
You can also
click here to view all posts by this author...