FOR IMMEDIATE RELEASE FROM THE DESK OF THE CATHEDRAL OF CHRIST THE KING CATHOLIC CHURCH, ATL, GA - MONSIGNOR FRANCIS G. McNAMEE:
Watch CTK Mass Live at:
http://cathedralctk.com/CKS
Rex Gala!
**********
Get Your Rex Gala Tickets Today!
The Rex Gala (https://chrstkng.ejoinme.org/2017gala) is Friday, March 24, and this year's event is shaping up to be a roaring good time!
We'll have delicious food from Affairs to Remember, tons of phenomenal auction items, and a rocking band - The New Royals!
Please Register Today at:
https://chrstkng.ejoinme.org/rexregistration
**********
ARE YOU INTERESTED IN BECOMING A CATHOLIC?
YOU ARE INVITED TO ATTEND RCIA INQUIRY CLASS ON MONDAY, MARCH 20, 2017, AT 6 P.M., EST at CTK - KENNY HALL
**********
The next Men's Club Speaker Series is March 23, 2017!
Speaker: Thomas Cunningham, Atlanta Chamber of Commerce Chief Econmiist.
Please Register to attend at:
https://reg.abcsignup.com/s_reg/reg_registration_maintenance.aspx?ek=0051-0007-b2af29af96134c0d9900216b6c9fc1ec
**********
YOU ARE INVITED TO JOIN INFORMATION NIGHT AT CTK FOR THE PILGRIMAGE TO THE HOLY LAND!
WHAT: Holy Land Pilgrimage Information Night
WHEN: Saturday, March 25, 2017
WHERE: CTK, KENNY HALL
TIME: 6:30 p.m.
Join Monsignor Frank McNamee and Monsignor Joe Corbett, Pastor, St Jude the Apostle Catholic Church to walk where Jesus walked, on a pilgrimage to the Holy Land September 10-20, 2017, with an optional extension to visit Petra Jordan, returning September 22.
An Information Meeting with the Director for Israel Ministry of Tourism is scheduled on Saturday, March 25th at 6:30 PM in Kenny Hall, but don't wait - registration is already open and trip is filling up.
REGISTER NOW! SEATS ARE FILLING UP QUICKLY!!
VISIT:
http://www.recess4grownups.com/holy-land-pilgrimage
Any and all questions? Call Carol Rowland at 404-625-3801.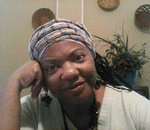 Posted By: agnes levine
Sunday, March 19th 2017 at 11:40AM
You can also
click here to view all posts by this author...