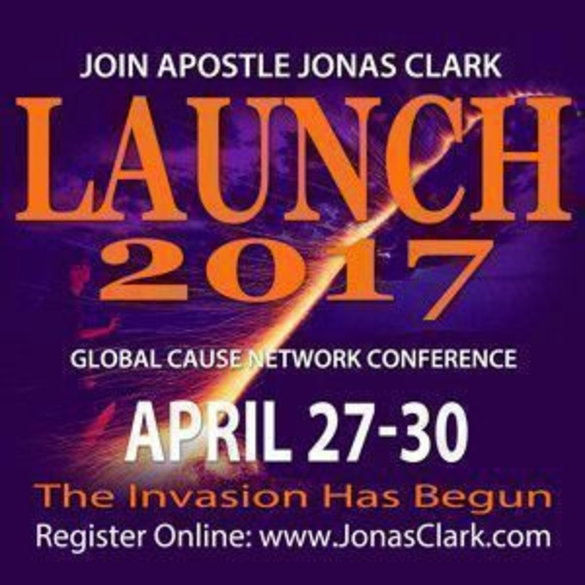 FOR IMMEDIATE RELEASE FROM APOSTLE JONAS CLARK!
REGISTER to attend Launch 2017 Conference NOW!!
THE HOLY SPIRIT IS GOING TO SET YOU IN MOTION!
THE LAUNCH CONFERENCE AT SPIRIT OF LIFE CHURCH, HALLANDALE BEACH, FL
Anointing - Identity - Purpose - Healing - Refreshing - Impartation - New Friends - Spiritual Strength
Anointing - Identity - Purpose - Healing Ė Refreshing - Impartation - New Friends
The Holy Spirit is signifying 2017 as the Year of Favor, New Beginnings, and Divine Completion. For some of us, this means the conclusion of some things and the start of others. This is terrific news.
Iím reminded when He spoke of the open door and for us to believe for increase, influence, expansion, opportunity, and promotion. That prophetic word took us to new levels. Then He spoke of getting us ready for a greater measure of His anointing. Now, hearing of divine favor offers us another level of excitement and expectation.
The Launch Conference is a chance for hungry remnant believers like you to gather with other on-fire Christians from around the world. This year is going to be especially exciting as you experience the greatness of God.
Make plans now to attend and donít let anything stop you. To me, pursuit is everything. Itís one of Godís master keys for unlocking the favor of God. Favor from one person can change your life overnight. The word launch means to be set in motion.
Donít miss your divine appointment. Get to the launching pad.
TESTIMONIES OF CHANGED LIVES
"Now I know why the Holy Ghost impressed upon me to travel half way around the world to attend this conference. The praise and worship was anointed, the preaching was with power, and the presence of the Holy Spirit was strong. I was strengthened, equipped, and empowered to go back to my region and advance the Kingdom of God. Knowing that we are not alone in what God has called us to do has helped me so muchÖ and I am grateful to have been able to connect with you and your ministry team." Sandy, New Zealand
"Apostle Jonas and team get it!" Louise, New York
"I came to the conference looking for refreshing. In my city there are no churches who believe in spiritual warfare, prophetic or apostolic ministry. It's spiritually dry where I live. At your conference I found people who believed just like me. What I liked was that the leaders were transparent and real. They were really interested in me. I needed to experience this level of fellowship." Carla, Indiana
"I read one of Jonas Clark's books and I liked what I learned about overcoming Jezebel, religion and witchcraft. I desired more and I wanted him to lay hands on me for impartation and activation. So I decided to go to one of his meetings. What struck me was the excellence and hospitality of his ministry team. Spiritually and naturally, everything was in line and I was not disappointed." Fred, North Carolina
Read, learn more, and REGISTER HERE!:
http://jonasclarkstore.com/launch-conference-registration/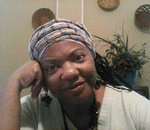 Posted By: agnes levine
Sunday, April 2nd 2017 at 3:40PM
You can also
click here to view all posts by this author...