FOR IMMEDIATE RELEASE FROM AUTISM RESEARCH INSTITUTE EXECUTIVE DIRECTOR DR. STEPHEN EDELSON
April 2017 Research News & Update
This weekend advocates around the world will observe the 10th annual World Autism Awareness Day, working to increase knowledge about autism and encourage early diagnosis and intervention. As a research organization we welcome this annual opportunity to bring autism to the forefront and we observe April's autism events by taking action. In the weeks to come we will support the research community through our annual think tank and share resources internationally for families, persons with autism, and professionals, in person and online.
This year's observance of Autism Awareness Month is particularly poignant for all of us at ARI as we reflect on our five decades of research. We continue to urge an ambitious research agenda with the goal of improving the lives of persons with autism spectrum disorder and look forward to learning about emerging scientific discoveries and disseminating what we find in days to come.
Sincerely,
Stephen M. Edelson, Ph.D.
********************************
FOR IMMEDIATE RELEASE!
This editorial also appeared in the 2016, volume 4 issue of ARI's Autism Research Review International newsletter. Asking individuals with autistic traits to mimic the facial expressions of others may improve their ability to recognize emotions, a new study indicates. Michael Lewis and Emily Dunn administered the Autism-Spectrum Quotient (AQ) to young adults without a diagnosed autism spectrum disorder (ASD) to evaluate their level of autism traits. The individuals then participated in two slightly different experiments, the first involving 46 participants and the second involving 60. In each experiment, half of the participants were told to mimic a facial expression they saw before making a judgment about the emotion being exhibited. The other half of the group viewed the facial expressions without receiving any instructions about mimicking them. The researchers report that in both experiments, instructing a person to mimic the expression being observed improved facial emotion recognition. Moreover, the improvement was more pronounced for individuals with higher AQ scores (indicating a higher level of autism traits). -
See more at:
https://www.autism.com//facial_emotion_recognition#sthash.Uaz49vOj.dpuf
********************
This editorial also appeared in the 2016, volume 4 issue of ARI's Autism Research Review International newsletter. The hemispheres of the brain may be less specialized in individuals with autism spectrum disorders (ASD) than in neurotypical individuals, a new study indicates. Ruth Carper and colleagues used a magnetic resonance imaging (MRI) technique known as diffusion tensor imaging to study the brains of 41 participants with ASD and 44 controls, examining how densely connections formed within different regions of white matter. While other studies have examined language-related asymmetries, the researchers note that their study investigated microstructural asymmetries across a large number of fiber tracts. The researchers report that in controls, the right brain hemisphere had more densely packed connections than the left hemisphere. "This fits with the idea that the right hemisphere has a more integrative function, bringing together many kinds of information," study coauthor Ralph-Axel Müller says. In contrast, the brain connections in individuals with ASD were more evenly distributed across both hemispheres. -
See more at:
https://www.autism.com/asymmetry_in_ASD#sthash.NB5HgL3N.dpuf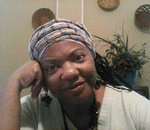 Posted By: agnes levine
Tuesday, April 4th 2017 at 2:29PM
You can also
click here to view all posts by this author...